The year is 1944, the world is in turmoil. Along a corridor in the south of the Netherlands thousands of allied soldiers cover the sky in a blanket of planes and parachutes. Their goal: punch a hole through enemy lines straight into Germany. Operation Market Garden was a failure however and left behind more death and destruction. While much has been rebuilt, the stories of those times are still told and experienced in many ways such as through tours visiting battlefields. Castle Doorwerth holds one which tells participants the story of the castle during the war, to keep the history of the castle and the people alive.
Castle Doorwerth was among the many places that were caught in the frontline and suffered because of it. Now more than 75 years later the castle holds tours of the area. These tell the tale of the war on location using photos and diary excerpts from the people who lived there. Hans Braakhuis is one of the volunteers who eagerly give the tour. "I simply love history and I love explaining things to people."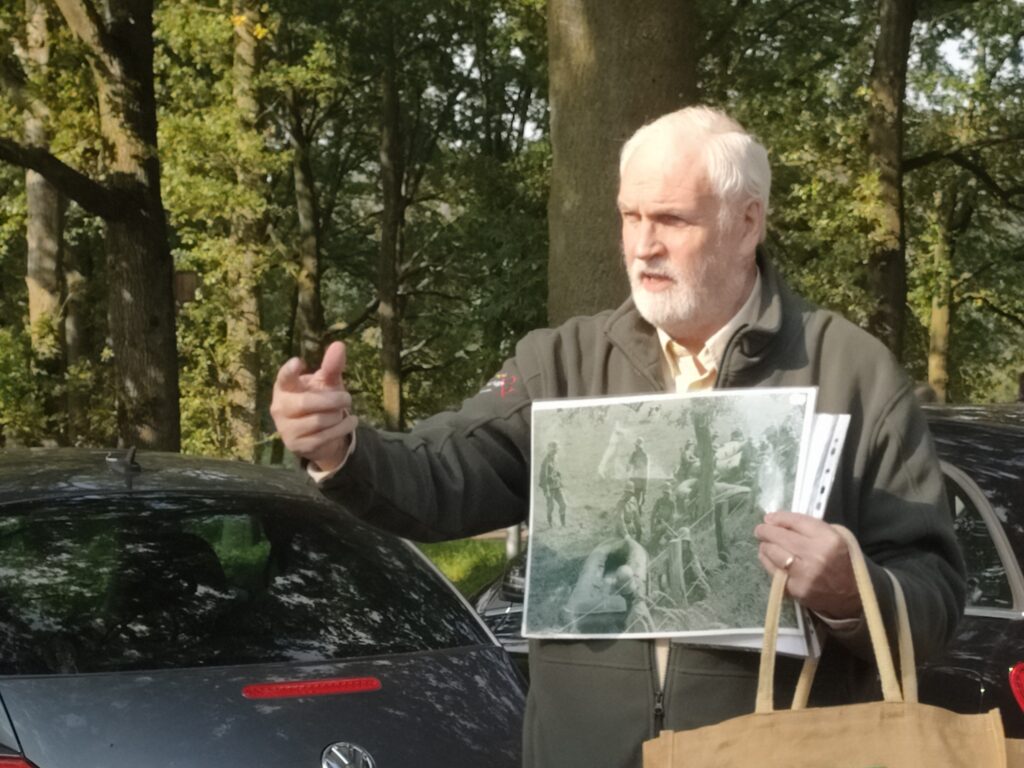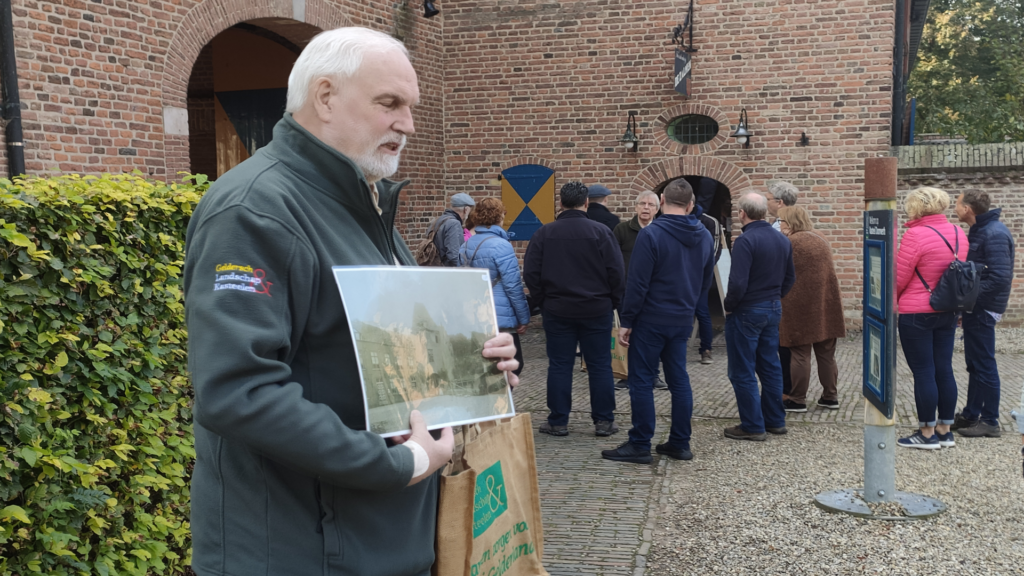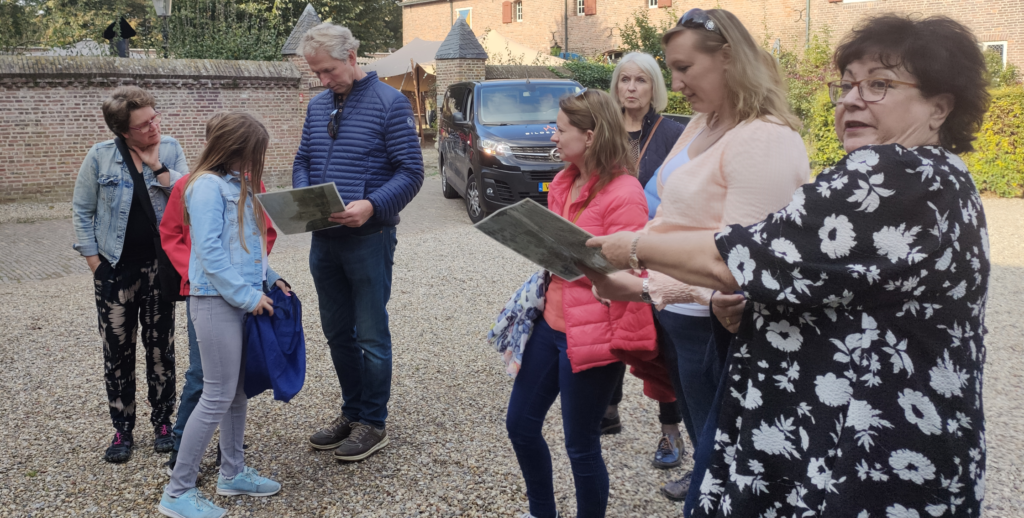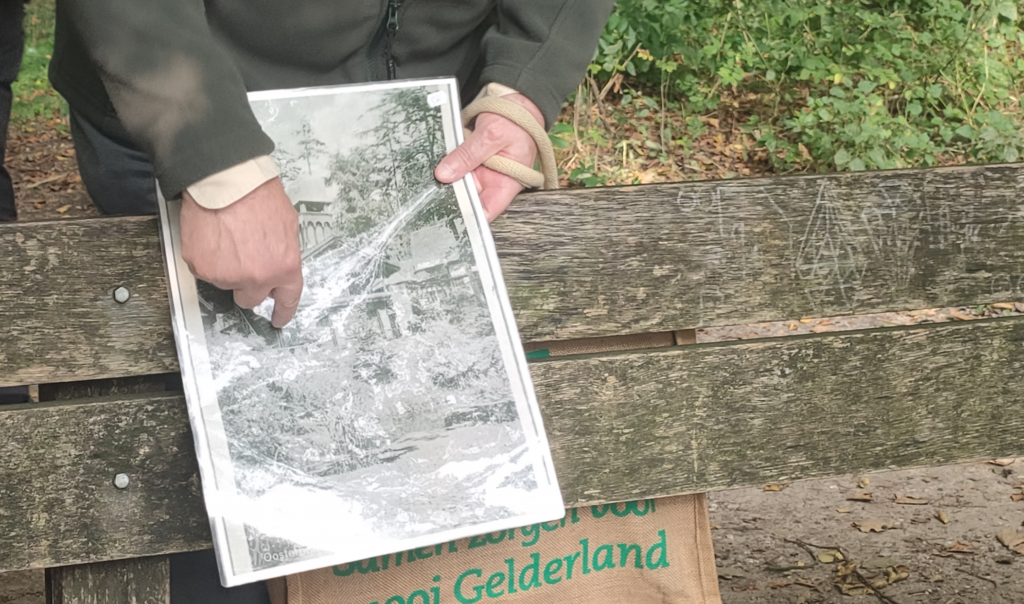 Battlefield tours like this, whether big or small, are more than just tourism. Research by the Erasmus University in Rotterdam shows that participants of these tours are often deeply affected. Coming back with vivid, emotional thoughts and a deeper connection with the location and people that went there. When Braakhuis showed the group the before and after images of the Knight's Hall of Castle Doorwerth. Gasps and a cloud of disbelief covered the group. "It's all such a shame." One of the participants says while looking at the ravaged chamber.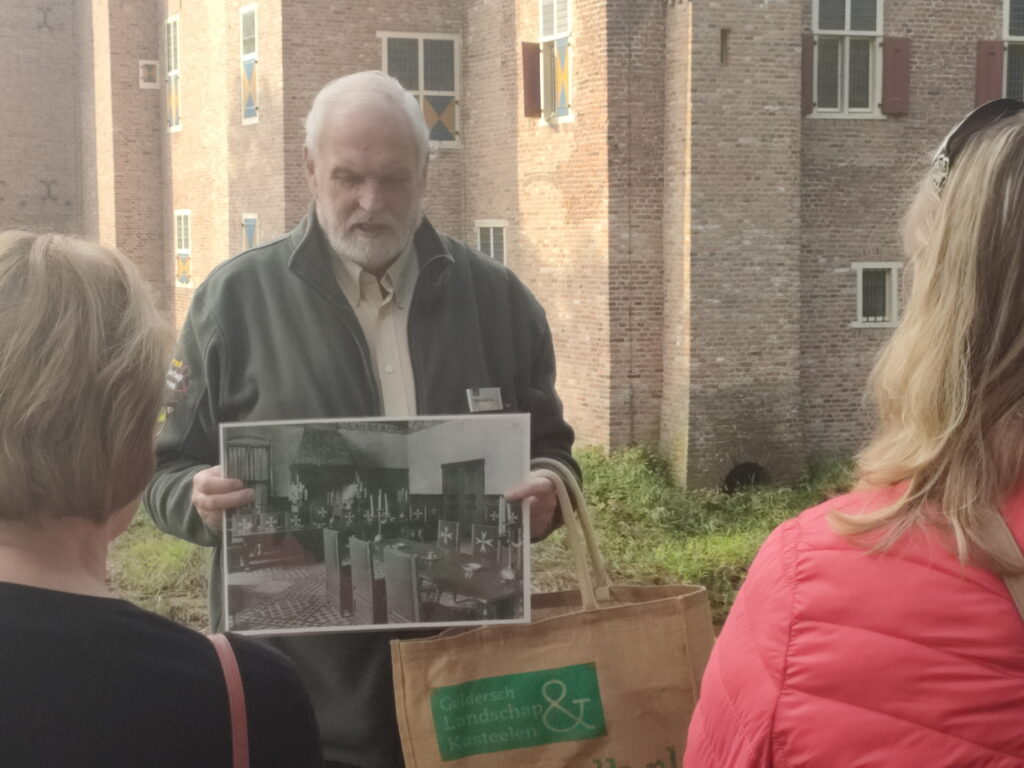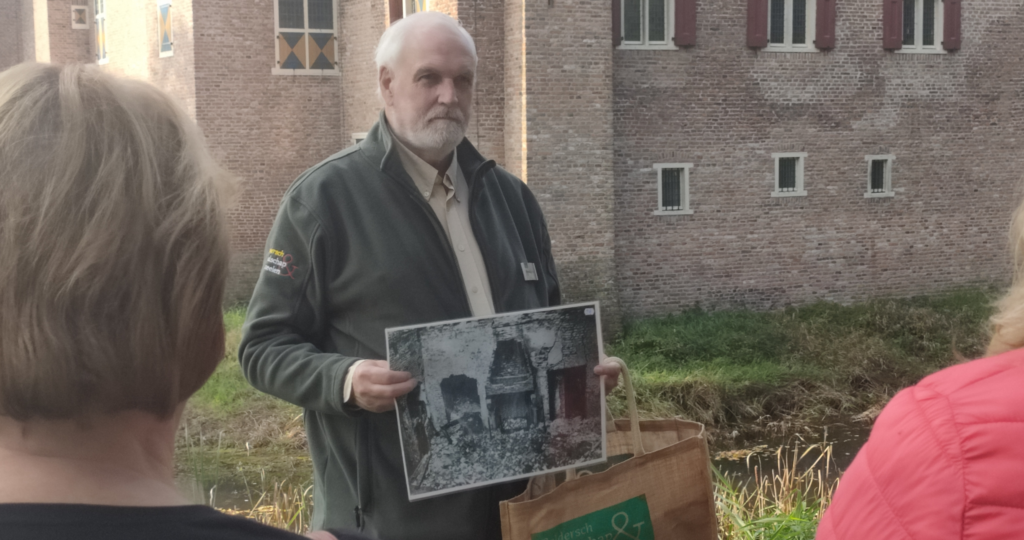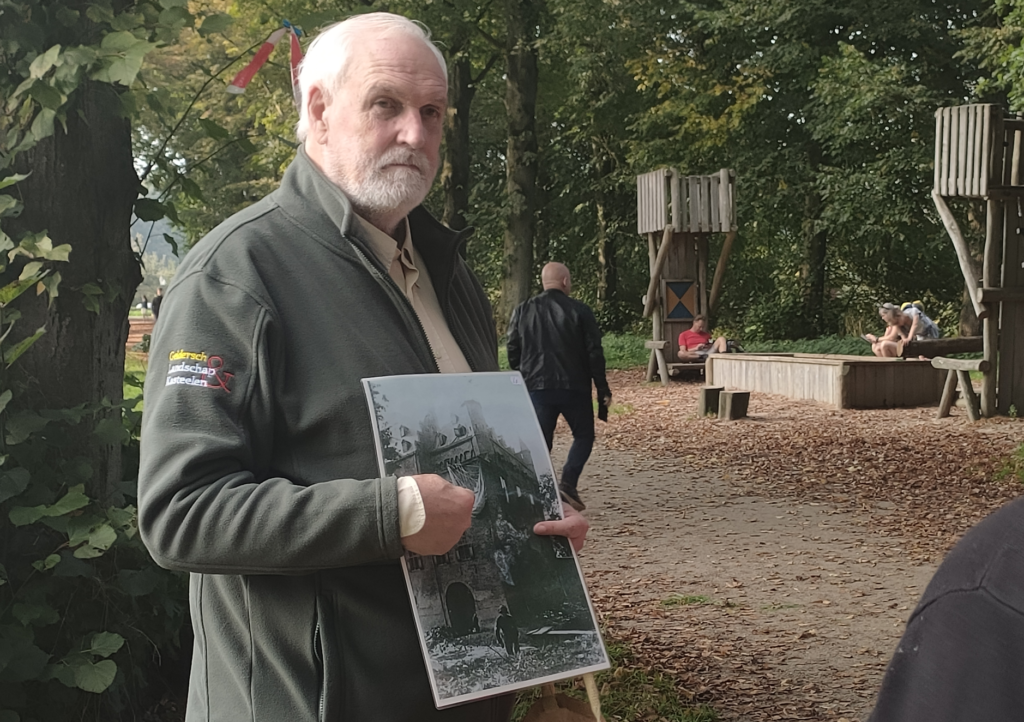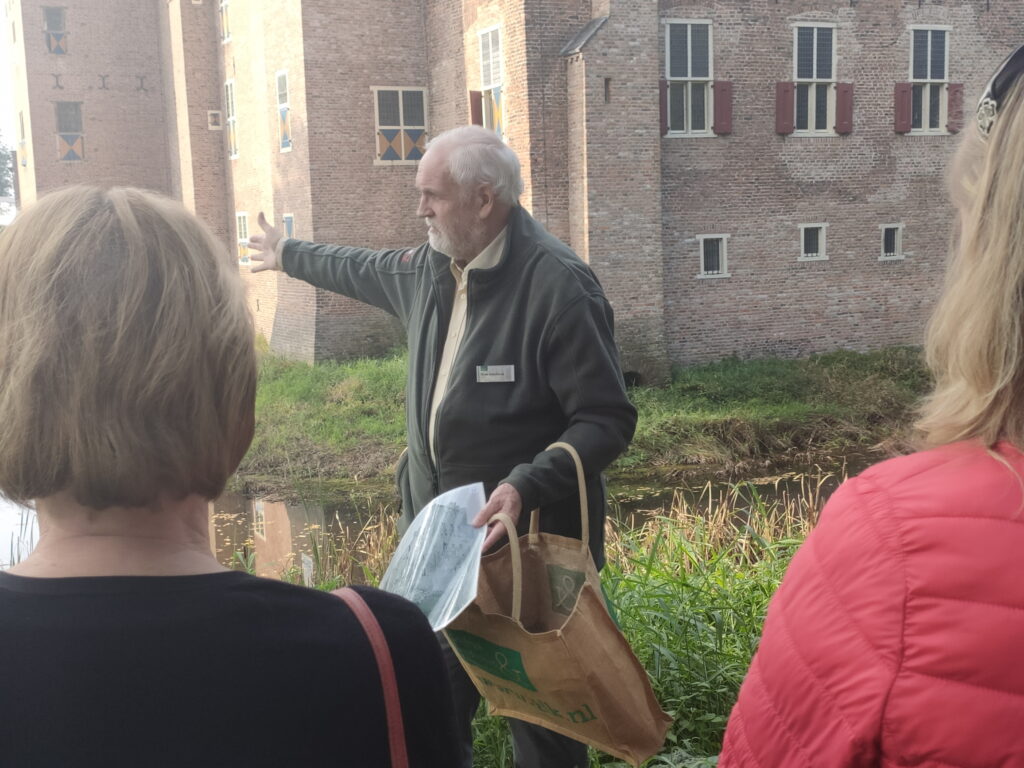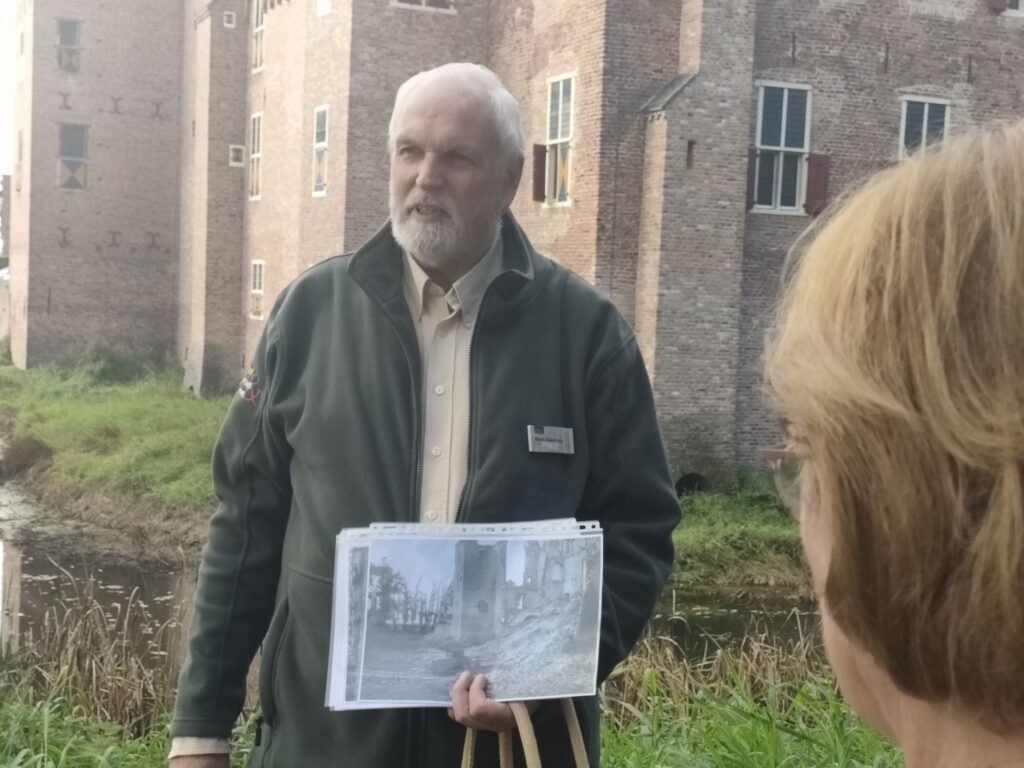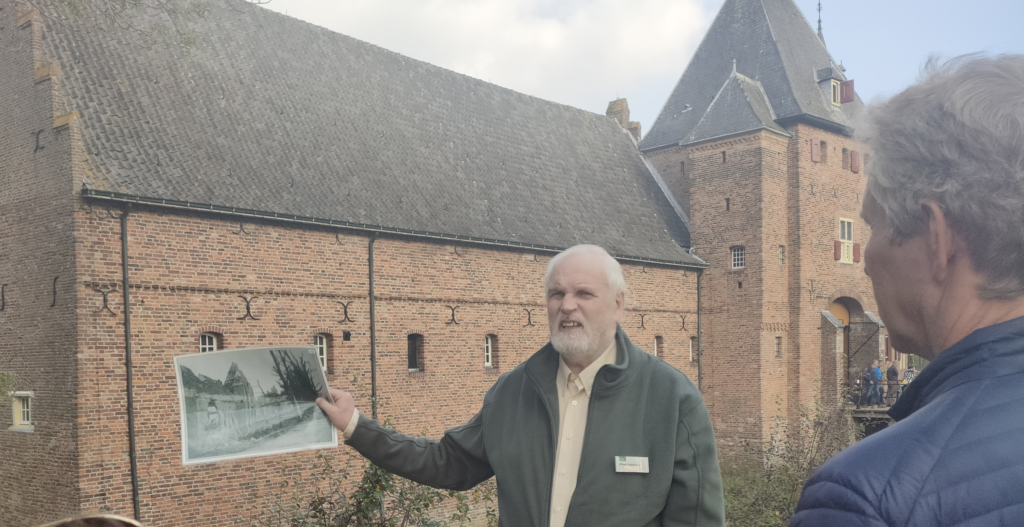 Few of those who lived through the Second World War are still with us. However, Braakhuis thinks the interest in the war will only continue to grow. "It's further away, those who suffered through it are no longer here." He explains that there's always a connection to be found. Taking a trip to Belgium as an example. With a group of people from all over the world. "It was asked if there were people who had lost family in the First World War." Since they were going to a memorial. "And in a group of fifty, twelve people stuck out their hands. That brings it very close to home."