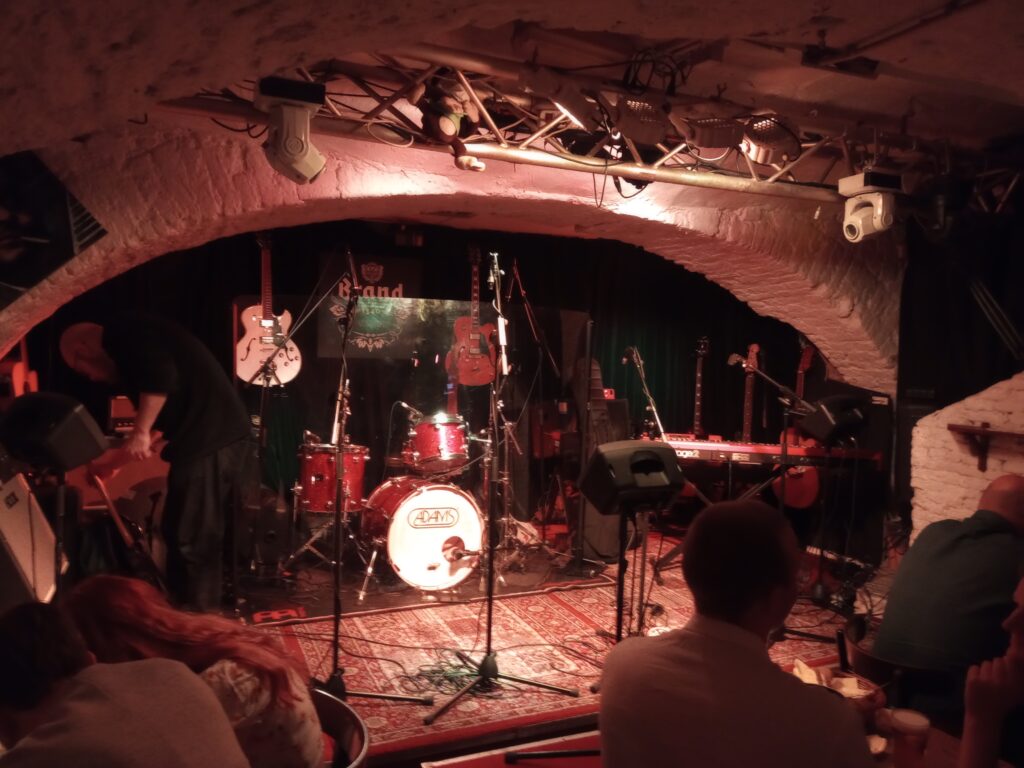 Utrecht's music-afficionados know where it's happening every tuesday and thursday night. Those days at around 10pm jam sessions start at the 't Oude Pothuys.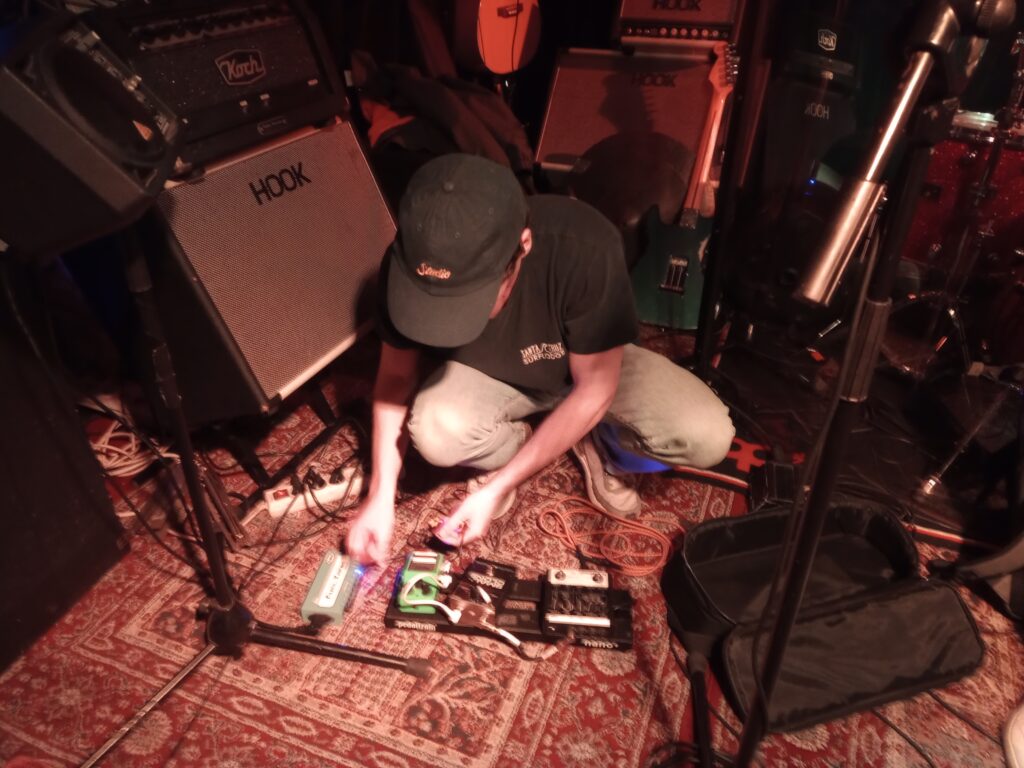 If you arrive earlier you can enjoy your beverage while watching musicians on stage getting their equipment ready.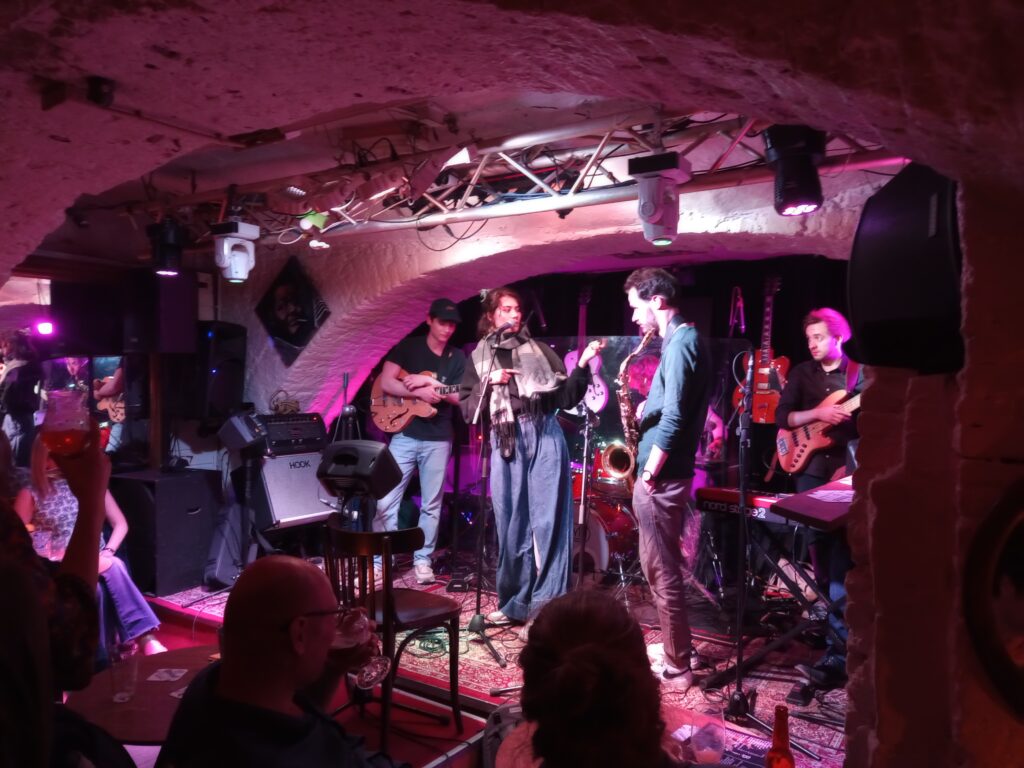 Then, as is tradition, an invited artist opens the session. This time it's Fenne Scholte who greets the audience with a little speech and a short gig. She's a local singer who, in her own words, likes to write songs about life.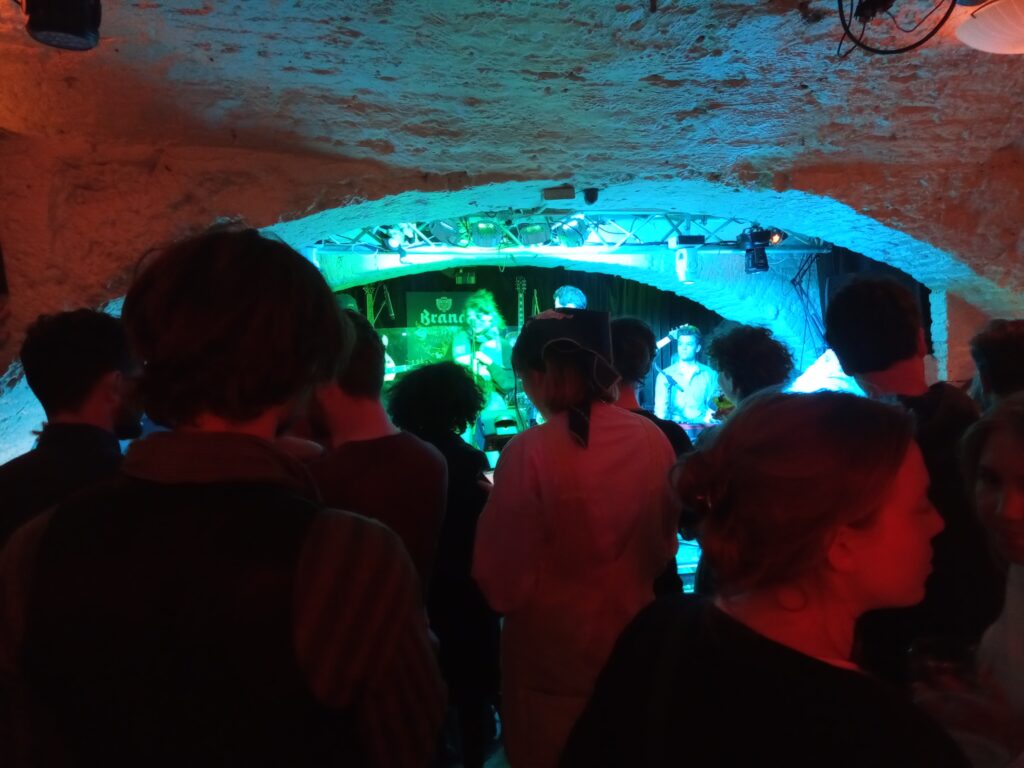 The place is full. Tough luck if you're prone to sweat a lot.
But it's not like the musicians won't have your full attention anyways.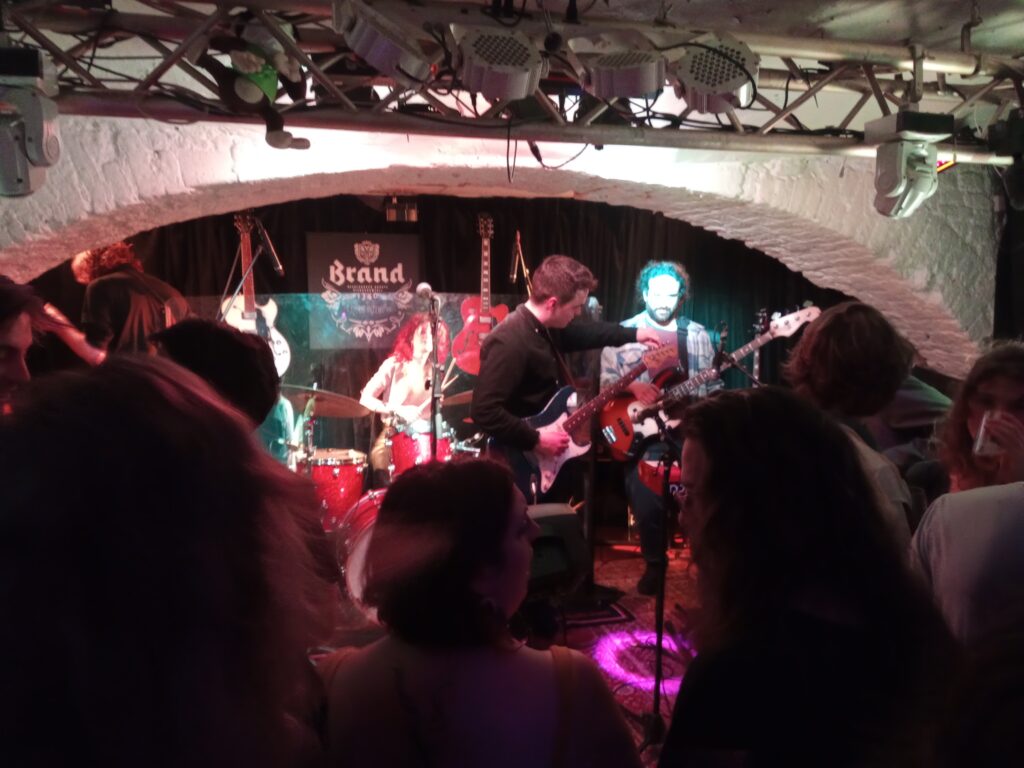 When the actual jamming starts it gets calmer for a while. The musicians have to get in sync, find their role in a motley group.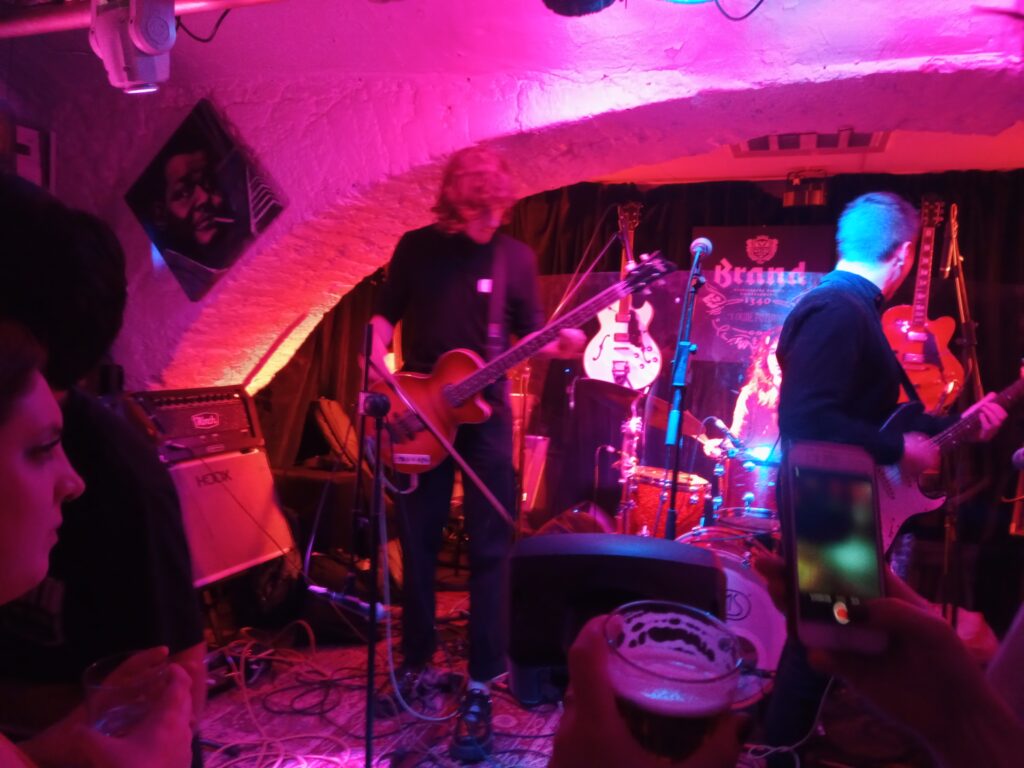 Now and then you get to see something like this. Someone doing something extraordinary like playing the bass with a violin bow. His name is Vos, he used to be a drag queen, nowadays he's looking for a band to play japanese surf rock in.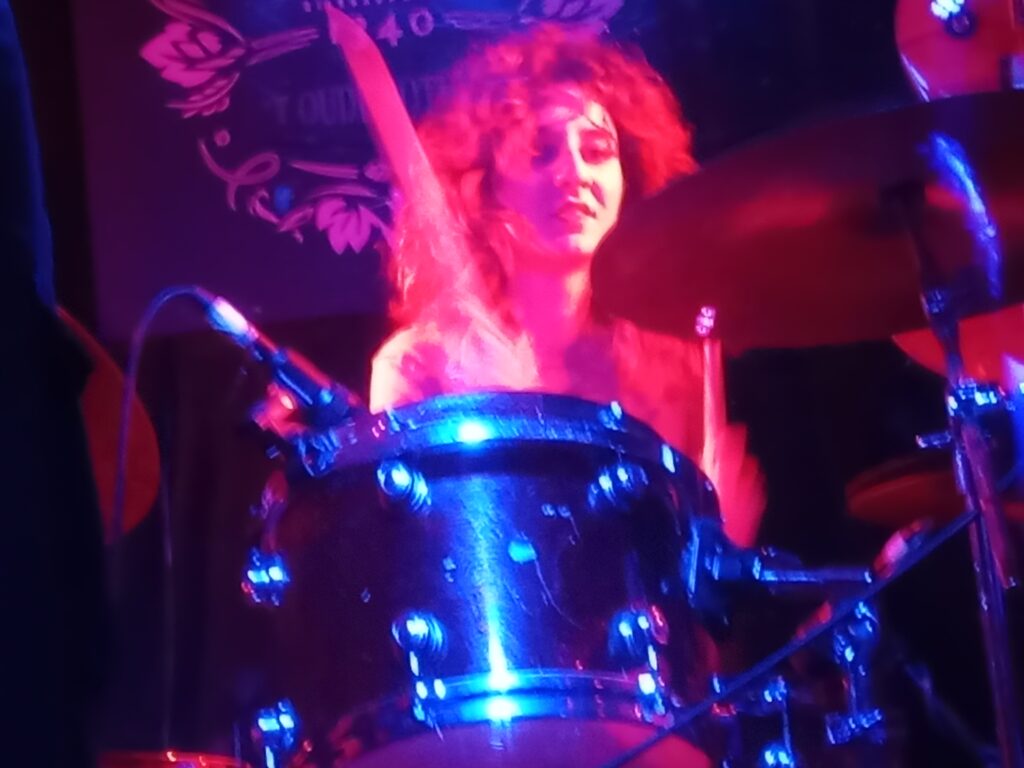 But those who tend to remain in the background aren't lacking in passion either.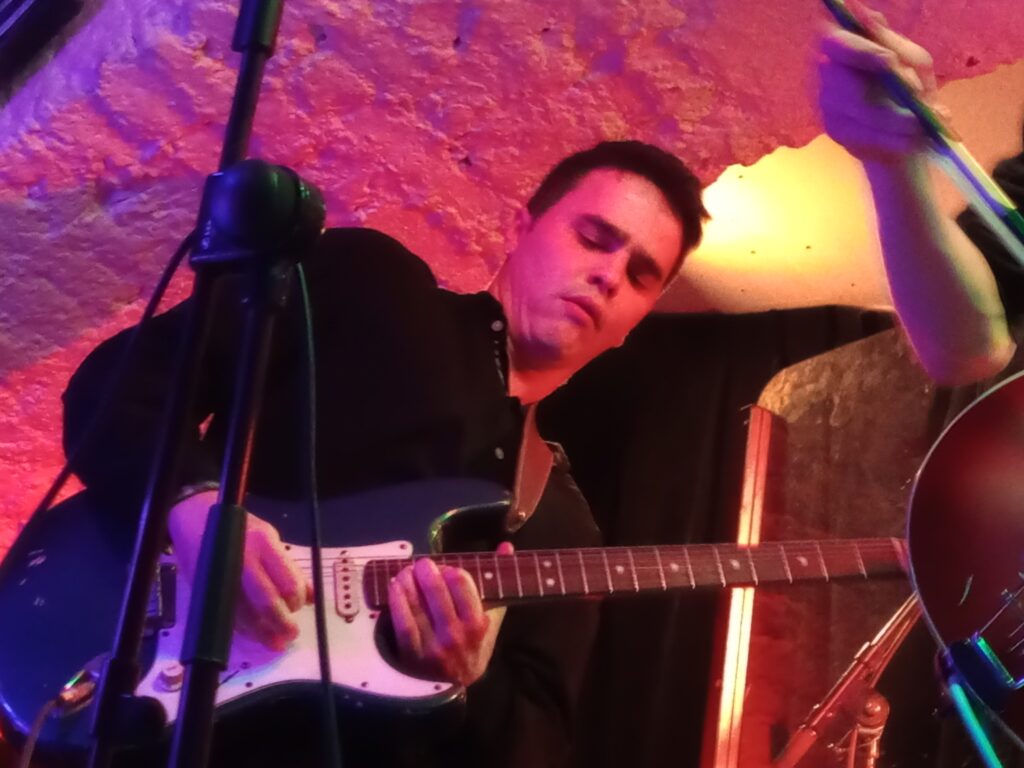 Maybe that's an advantage the jammers hold over big stadium fillers. Maybe by letting go, almost dissolving in the group, they gain in authenticity.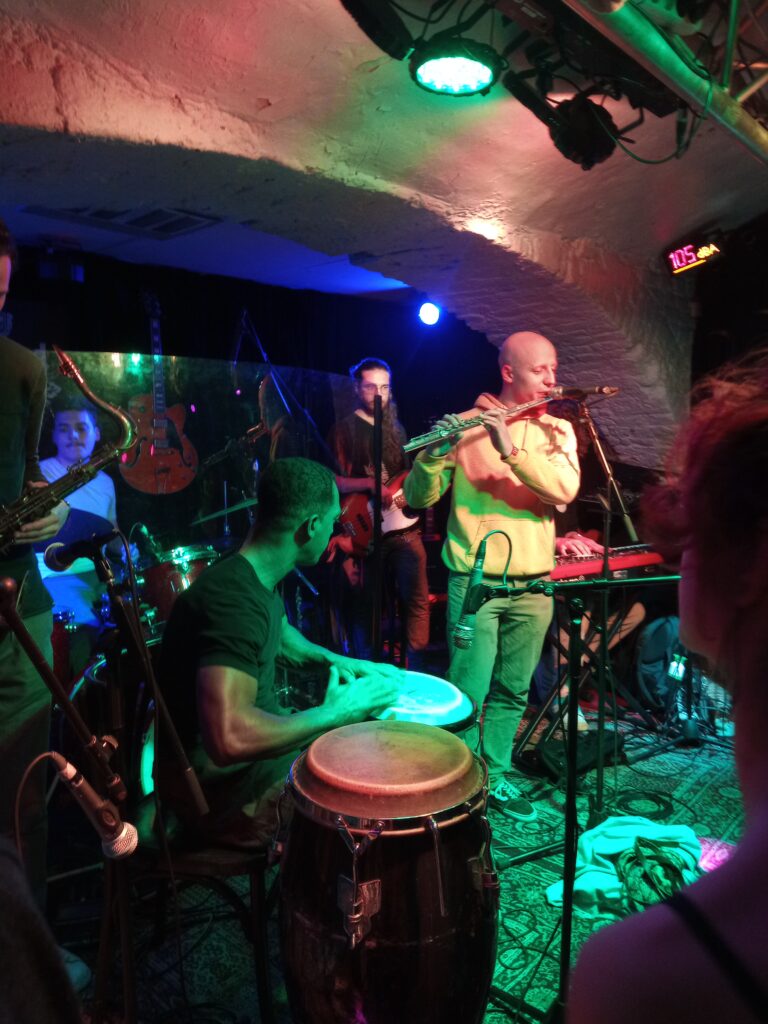 Whatever it is, there is something in the air during a good jam session. Those who breathe it get drunk on it, become vitalized and joyously serene at the same time. A bit like when hearing, amidst the sounds of bass, piano, sax and upbeat drum rythms the peacefull tune of a flute.