Berlin has changed. The 'post-wall' bliss of the 90s is gradually fading away, as gentrification hits the city harder and harder every year.
The cultural effervescence of the old days is now more difficult to spot, it's not everywhere anymore, it's hidden amongst big office buildings, luxurious houses and famous chain stores.
There are only a handful of places in the German capital that still preserve the 90s feeling, that still manage to keep standing as the city becomes more elitist.
Haus Schwarzenberg is one of these hidden gems.
Located in Mitte, former East Berlin, this space, originally a workplace owned by a Jewish family, has been turned in the early 90s into an artistic hub, hosting studios, ateliers and galleries for all kinds of artists. Haus Schwarzenberg is also home to other cultural-related environments, such as two museums, a café, a bar/club and an open-air cinema.
Stefano K., architect and designer, was one of the first artists to arrive and rent his studio at Haus Schwarzenberg. Nowadays, he's one of the most knowledgeable persons about the history of the place and how it came to be what it is today, not only a workplace but also a tourist attraction.
"This address dates back to 1769, when it wasn't even part of Berlin. Since then, this house has been changed by the needs of the time. Even with a lot of different owners, this place was always built up as a place to work."
"Before the crash of the Wall, here was a centre for repair and distribution of computers and other electronics, but after the Wall fell, it was abandoned and left aside for many years until we came. It was only home for doves."
With the arrival of the artists and judicial problems with the descendants of the former Jewish owners, the municipality of Berlin has bought the house and has been 'looking after' it since then.
Stefano says it "has become like a little village" and that "everyone is very conscious of what they're doing, and cooperate".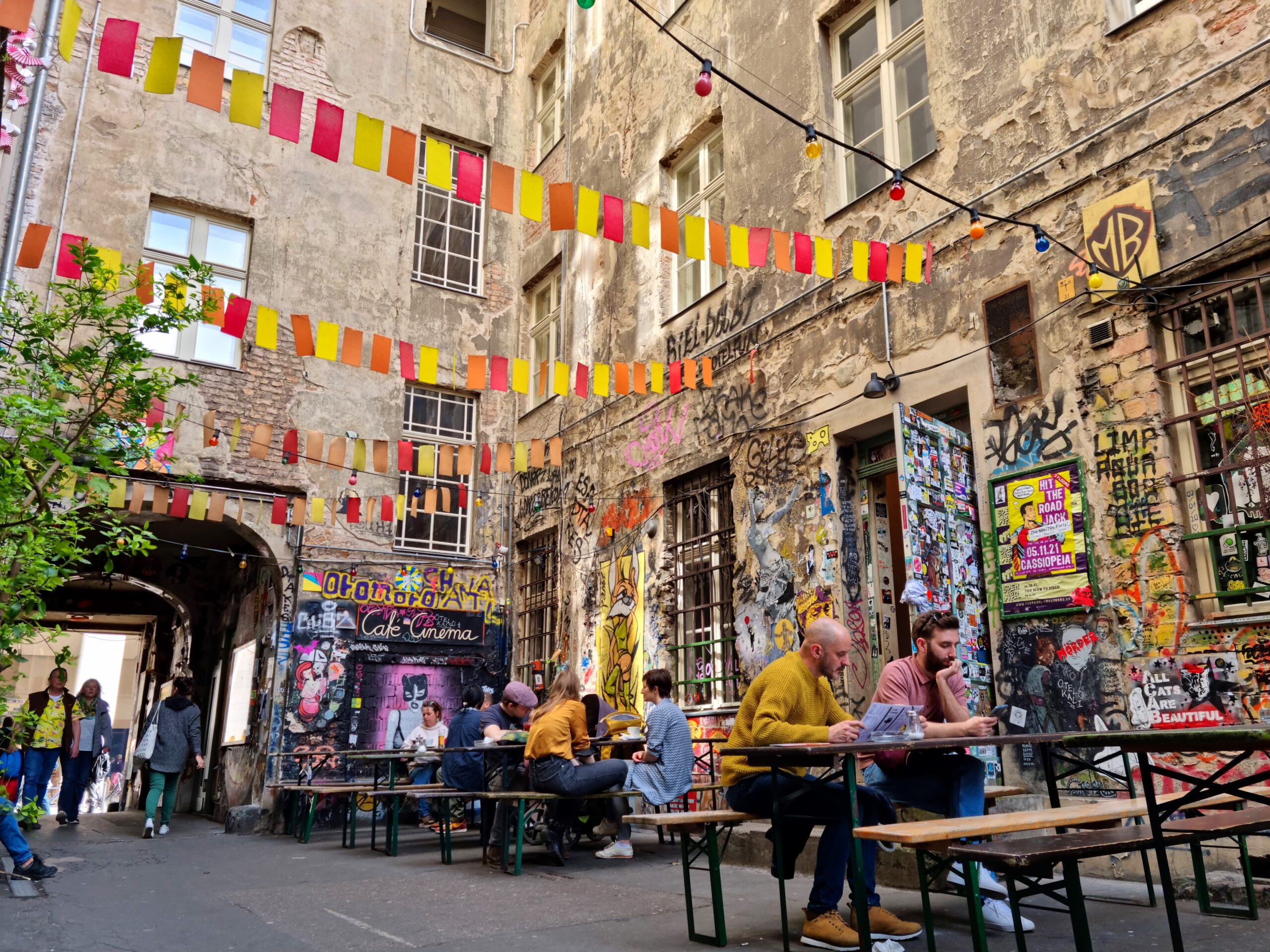 Despite the nice community feeling developed at Haus Schwarzenberg, working in a place that has now become a tourist destination, with hundreds of people coming in every day to see the beautiful street art on the walls, is not always a bed of roses.
Downsides
"Some artists were forced to move out of this part of Berlin, because now the rent is really high" explains Sandra Becker, another one of the artists working at the Haus since its early days. "Now they don't select people for this place based on their work any longer, it's based on a huge waiting list, it's more bureaucratic."
"For me it's very strange to be here. On one hand I love this place, and have uncountable memories here, but on the other hand I feel the tradition isn't there anymore."
Sandra says the whole community has grown apart in a way, and that the artists working at Haus Schwarzenberg are not as close as they once were, losing connection and gradually becoming more commercially oriented.
Also, according to her, the municipality is interfering more in the studios, limiting the artists' freedom. When asked if she ever tried to complain about it, Sandra stated:
"Yes, of course. We rent this place, paying a lot of money, but we have almost no rights, it's not like renting an apartment, a complaint can be a reason for eviction, there's no protection. They treat this as commercial space, but we don't do commercial work, we don't generate money, we create culture, value."
The changes in the whole area are also a downside of being based in this part of Mitte. "This House is a remnant of what once was the whole city" says Lisa Smith, an illustrator working at the Haus for more than 20 years. She mentions that the entire neighbourhood used to look similar to the Haus, but the old buildings have "gradually been acquired and gentrified to death".
The intense interaction with the tourists is another aspect that bothers some artists at the Haus, apart from the constant hardship to get to the studios due to the number of visitors, Lisa mentions people's behaviour:
"I find it incredibly rude when people point their cameras to my face, or put their arms across a conversation just because they want to take a picture of something on the wall. Sometimes I'm in the garden carrying a bucket and they want to take a photo of me, c'mon it's just me and a bucket."
Breeda and Hannes Heiner,  artists at Monsterkabinett – a museum-like section of the Haus full of mechanical monster figures- and part of DeadChickens, the artistic group that found the house, also agree that the number of tourists storming the place every day is an issue:
"It's too much", says Hannes.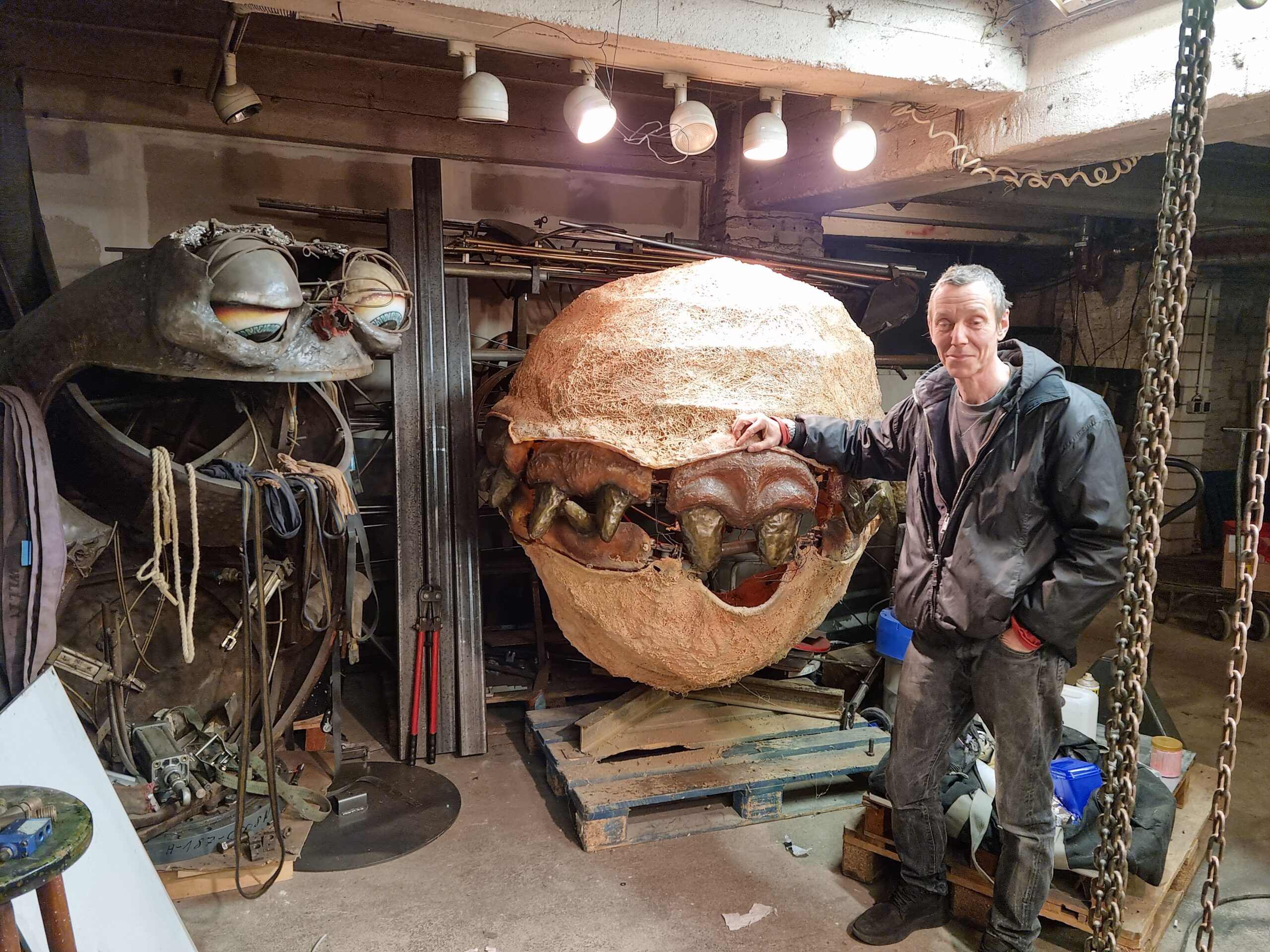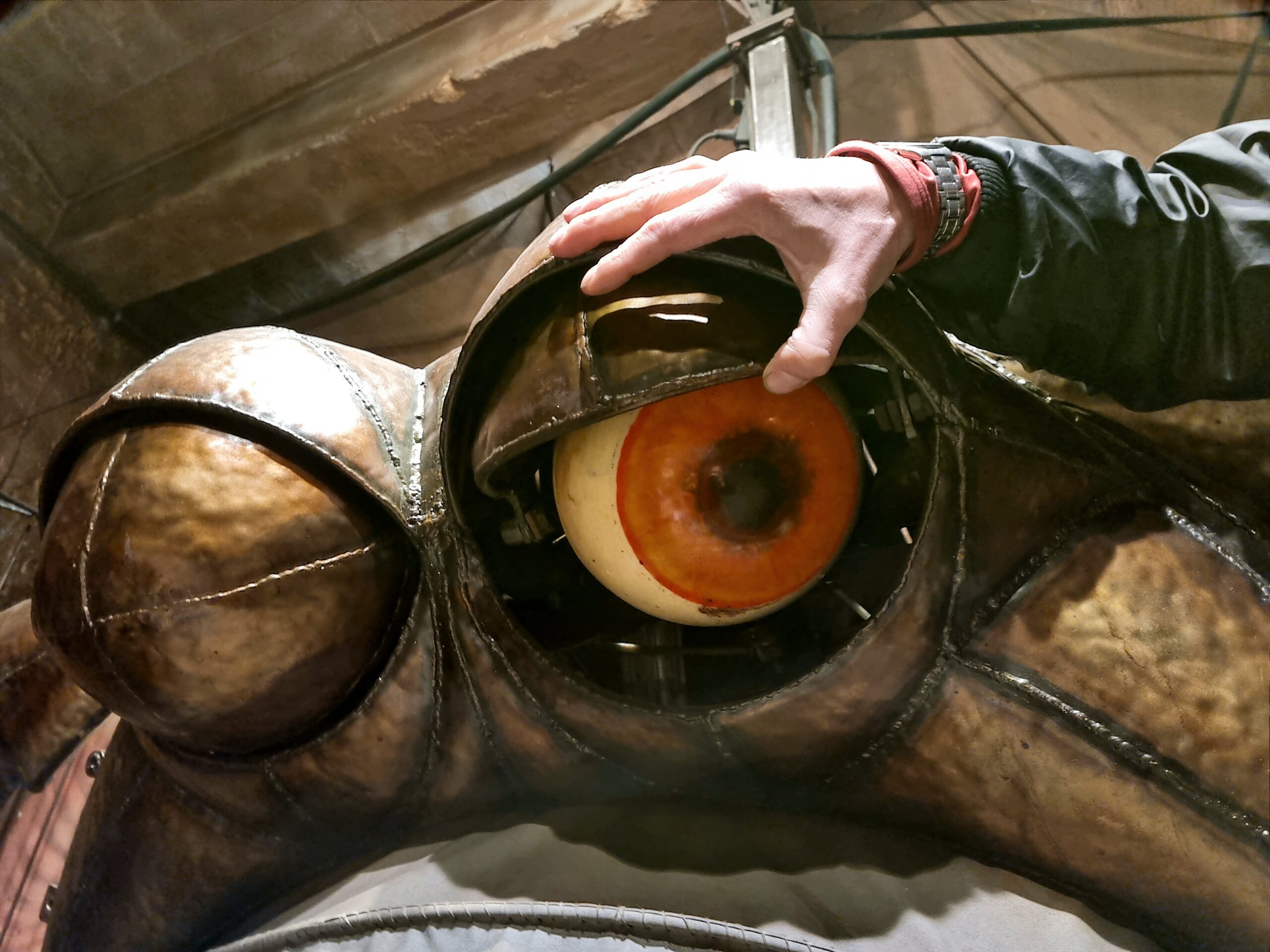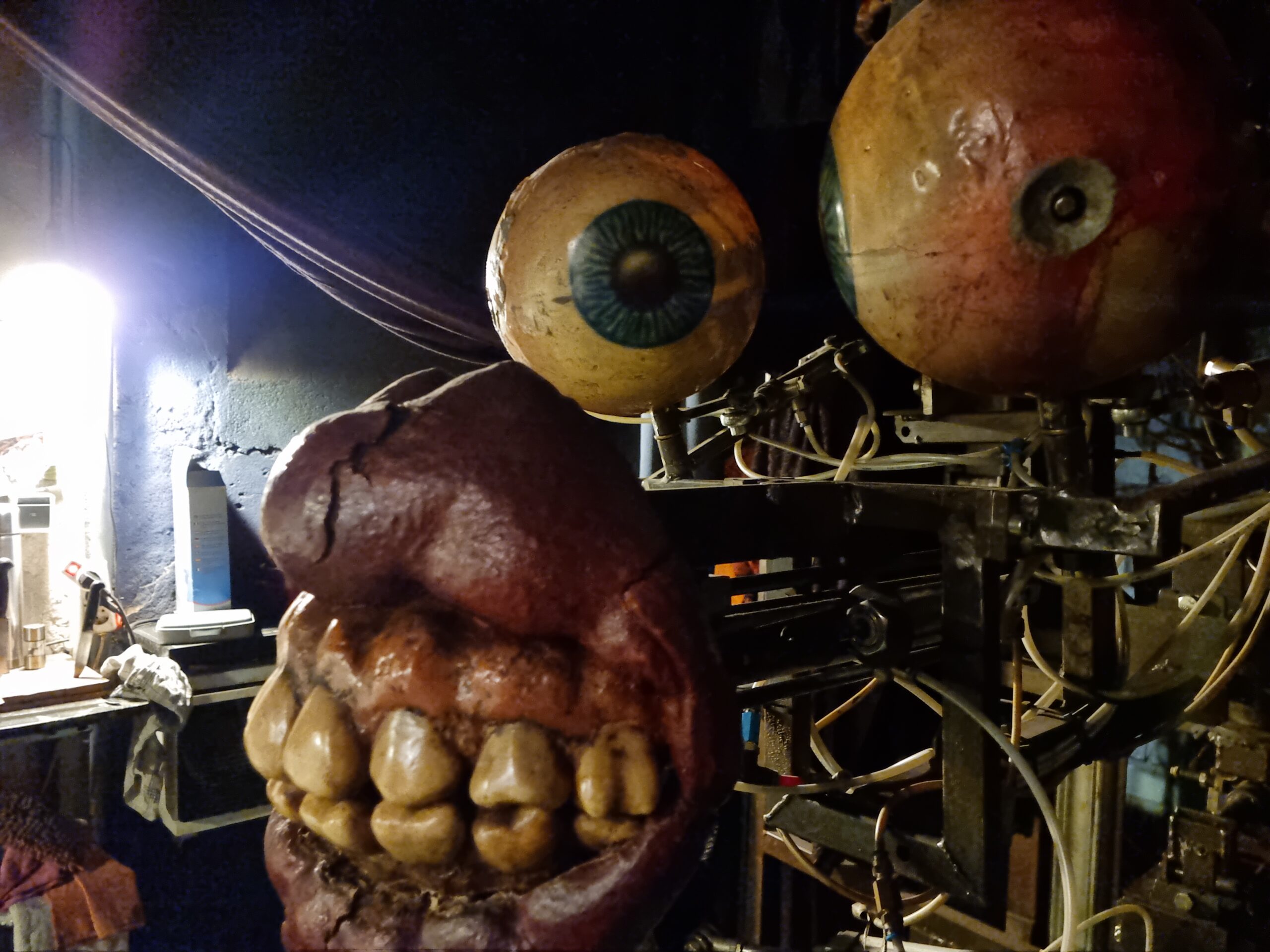 "The attitude of some people is a real issue. They come here and feel entitled to do whatever they want, they think they have the right to be entertained. There're too many of these 'mainstream' tourists coming in, grabbing everything. It's too much", says Breeda.
She finishes by saying: "Berlin is changing, and gentrification has already hit us in a way. But we helped to build this place, and it's one of the last pieces of the 90s"
Upsides
But working at Haus Schwarzenberg still has its very positive aspects.
Dylan Bakker and Maria Cukorova are the newest tenants of the House. They opened their space Many Tentacles in 2019, to sell their art in form of clothes, pins, pictures, etc.
"Our relationship with the other tenants is so easy and so real. Whenever you need some sort of assistance there's someone here able to help. It's so cool."
Also regarding his art, Dylan says: "I normally work alone and create stuff alone, but of course, being surrounded by all these interesting people here somehow inspires me."
About the personal relations within the Haus, Dylan explained: "There are a lot of little worlds inside the big 'Haus Schwarzenberg world'. Like little bubbles, which are not that simple to get into, but everyone welcomed us and we are managing to build up a very special relationship with this place."
Caroline Gerbeckx, a choreographer and dancer, and founder of Bande á Part, is another remarkable tenant of Haus Schwarzenberg.
Bande á Part is an agency for performers born and based at the Haus, having the Eschschloraque Rümschrümp – the house's bar – as their main stage for their experimental presentations.
When defining her relationship with the people at the Haus, she kept it simple: "This is family."
"This is the perfect place for you to create a network, not just for performers but everyone involved with art. It feels like everything and everyone gathers here. It was, and in certain way, still is, a great place to interact and develop new ideas."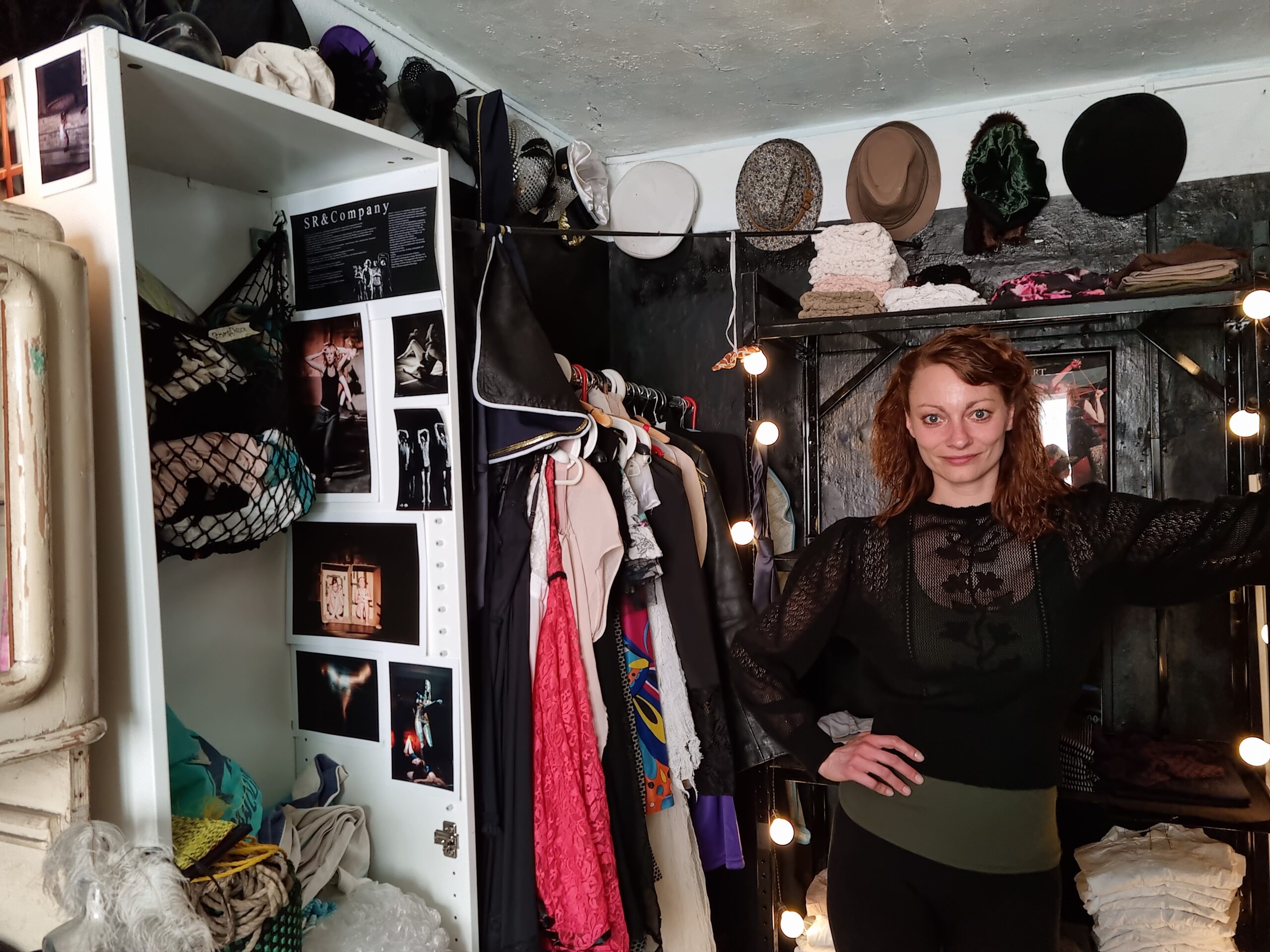 Despite all the changes it suffered in recent years and the surprising amount of tourists one can find wandering around there sometimes, Haus Schwarzenberg is still a must-see place in the middle of Berlin.
Not only because of the cool aesthetics of its vivid walls or the tasty cocktails at the Eschschloraque, but because, with some interest, an open mind and some time, one can discover this fascinating cultural hub, and have a 'taste' of the glorious days of Berlin in the 90s.