Lisbon is city of vibrant colours, nightlife, culinary culture and music but this tourist hotspot of Portugal has two faces to the beautiful facades we all know. The Portuguese capital is struggling to provide for its citizens, seeing poverty and homelessness increasing.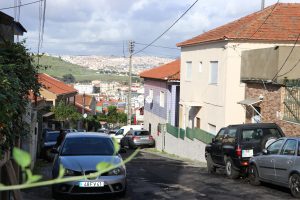 Following Portugal's revolution in 1974, whereby the authoritarian regime was overthrown over a million people descended to Portugal from the now independent Portuguese colonies of Africa. Thousands of African-Portuguese people setting themselves up in the peripheries of Lisbon and building makeshift homes or slums on any vacant lot. This being stain on Lisbon image for a long time. Over decades the government invested into housing for these areas and now the situation of slums has markedly improved. But, now it faces a new face of poverty, caused often by housing affordability, inflation and mental illness.
Centro De Apoio Au Sem Abrigo or CASA is a homelessness charity struggling to cope with the surging numbers of people coming to them each day looking for help.
Volunteer Manager at CASA, André Correia has been providing basic support in the form of food and clothes 365 days a year for marginalised and disadvantaged people. But, André and CASA also provide "psychological care where we work on mental health for the reintegration of homeless people into society, through motivation, finding a job, a place to sleep and also looking for bureaucratic support".
Some of the biggest causes of homelessness in Lisbon are "mental illness, lack of social support, addictions," says Correia. These causes are not new in the struggle to eradicate homelessness however as inflation soars and the liveability of Lisbon is subsequently hampered and these issues are exacerbated.
The CIA-Landlords produced are study recently which scores Lisbon as the third least viable city to live in. Average monthly salary of 878 euros and average apartments are rarely rented for less than 1,000 euros.
Correia says the cost of living not only increased homelessness but also led to less charitable donations. When asked about the direction of poverty and homelessness in Lisbon, Correia offered a bleak response.
"It's getting worse. More people are becoming homeless and more families are reaching to us for support, in 2022, we had an increase of more than 60 people whom we provide support everyday"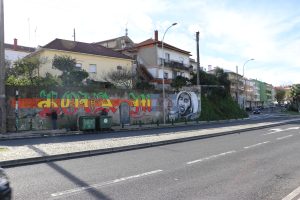 Sandra Santos is a Lisbon local who understands just how hard it is to struggle in Lisbon having grown up without much financial security and she sees the continuing poverty of the city and how hard it is for new immigrants.
Many immigrants and people of Lisbon live in the peripheries of the city where tourists may not see. One being Cova De Moura, also known as one of Lisbon most dangerous neighbourhoods:
"People can be taken advantage of quickly and forced into poverty", "until you get you working visa, you can not work so for people without much money it is hard because often employers can take advantage of you work for low wages," says Santos.
"With the crises going in the world it is really hard for people right now".
The aforementioned CASA, takes care of a lot of east immigrants and Santos made special note of how these immigrants are particularly vulnerable and the government do more to protect their newest residents.
The government has plans to helping the mental ill and homeless of the city but it is the hope of many that such plans are expanded more broadly, we will have to wait and see.