From the 11th until the 18th of October, climate activists are taking over the political capital of the Netherlands, The Hague. With their weeklong 'Climate Rebellion', they want to make a statement to the Dutch and European politics: we have to get climate neutral, before it's too late. The worldwide protest group Extinction Rebellion is the leader of the protest. On Monday 11th, the group blocked the political center of the city by taking over an intersection, which led to chaos throughout the whole city. On Thursday the activists decided to take it easy and do a funeral procession through the city, in honor of those fallen victim to climate change.
Renske (first picture below) lead, together with the Red Rebels, the group through the city. They we're guided by the police, who made sure the silent protest went peaceful and without riot.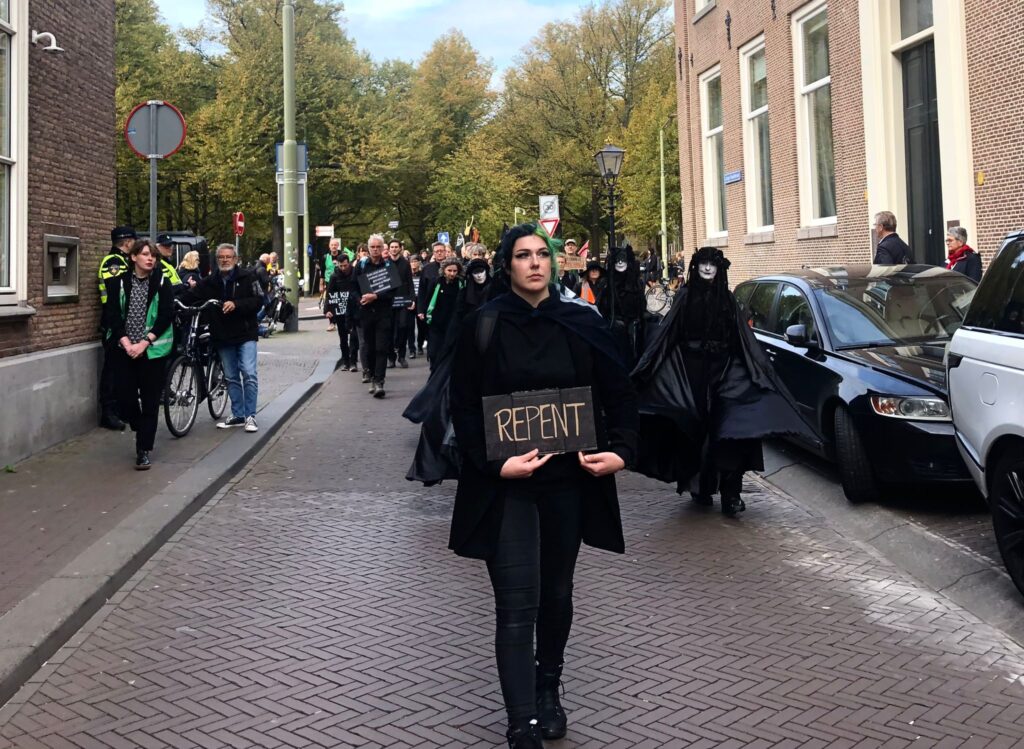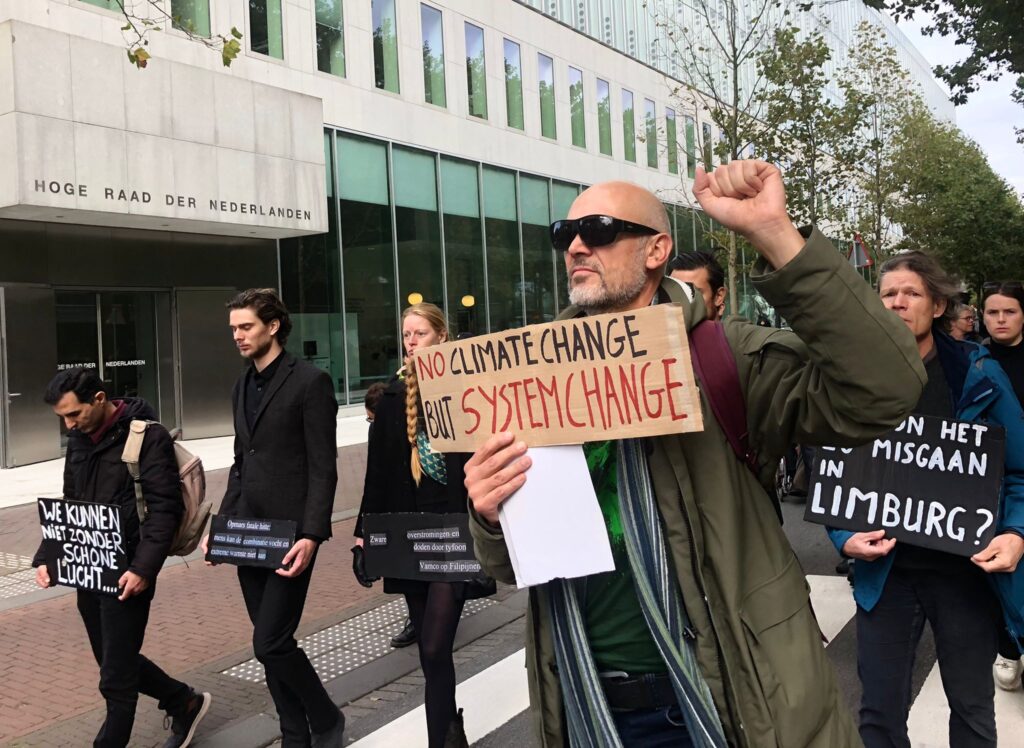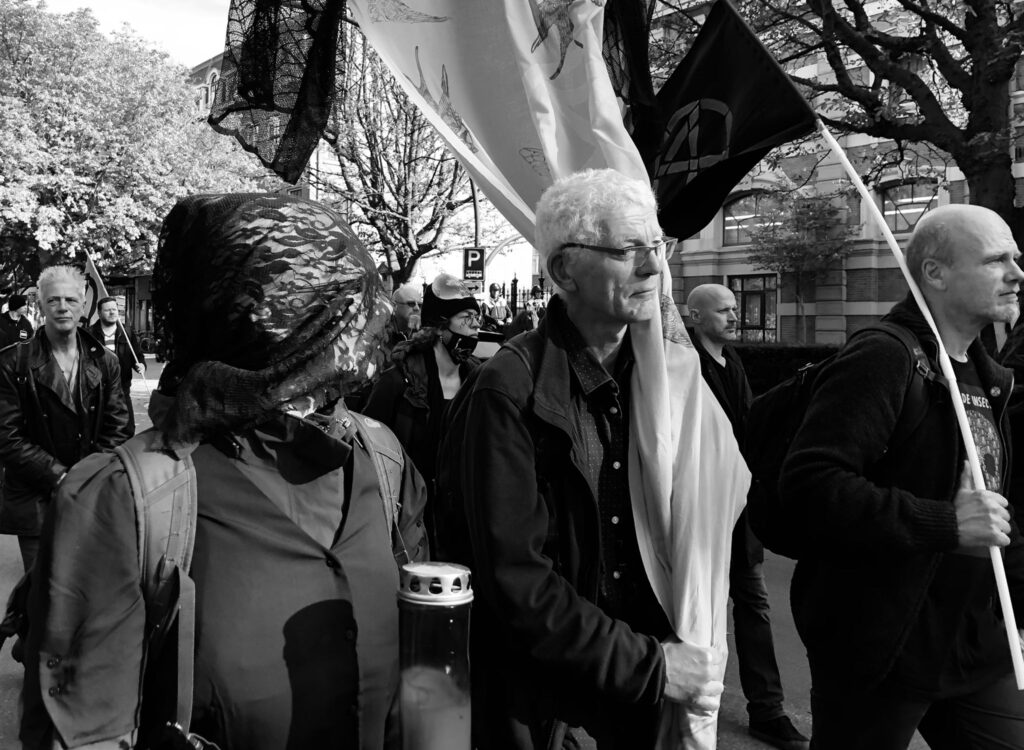 Just before the march starts, the 'Red Rebels' walk onto the Malieveld, the starting point of the 'funeral procession'. The Red Rebels represent the blood that every living creature on the planet shares and they show up to every XR protest. Usually the Red Rebels are, of course, dressed in red. During the funeral procession the Rebels wore black, just like all the other rebels following them down the streets of The Hague.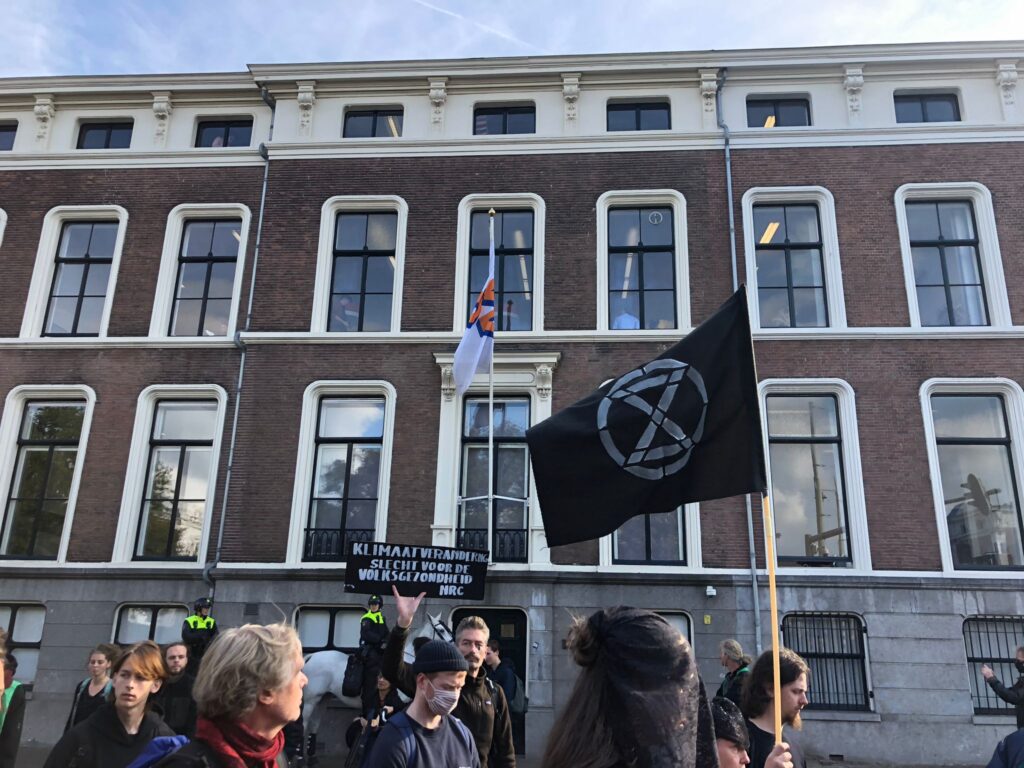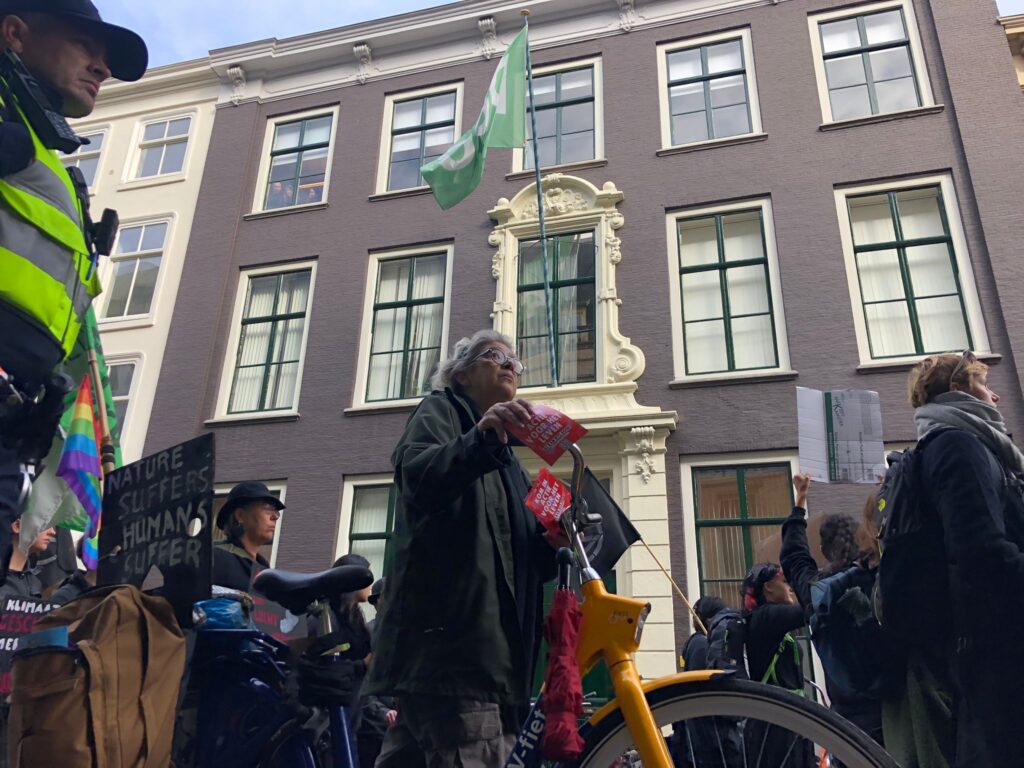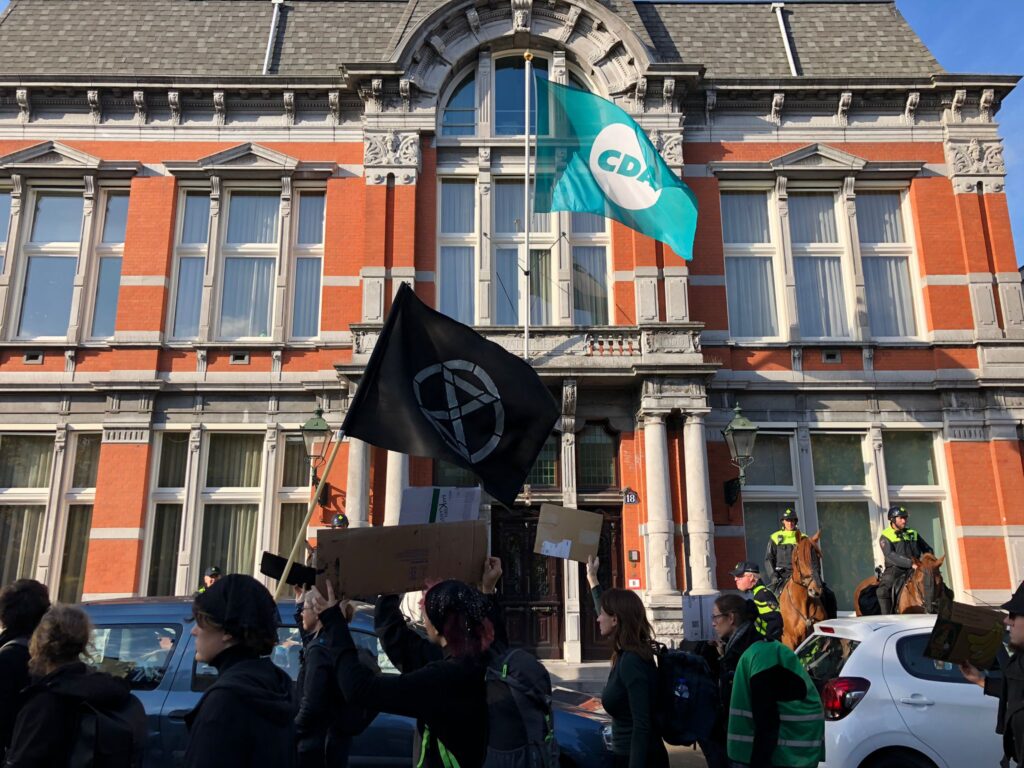 The activists made sure to walk past many headquarters of Dutch political parties whom, in their eyes, have made mistakes when it comes to getting the Netherlands climate neutral. Since the march was silent, protesters just raised their signs and waved the Extinction Rebellion flags at the headquarters.
Extinction Rebellion is a climate activism group, originally from the UK. In the past few years the organization has been growing and now counts over 1150 groups in 72 countries. They fight for more attention for climate change.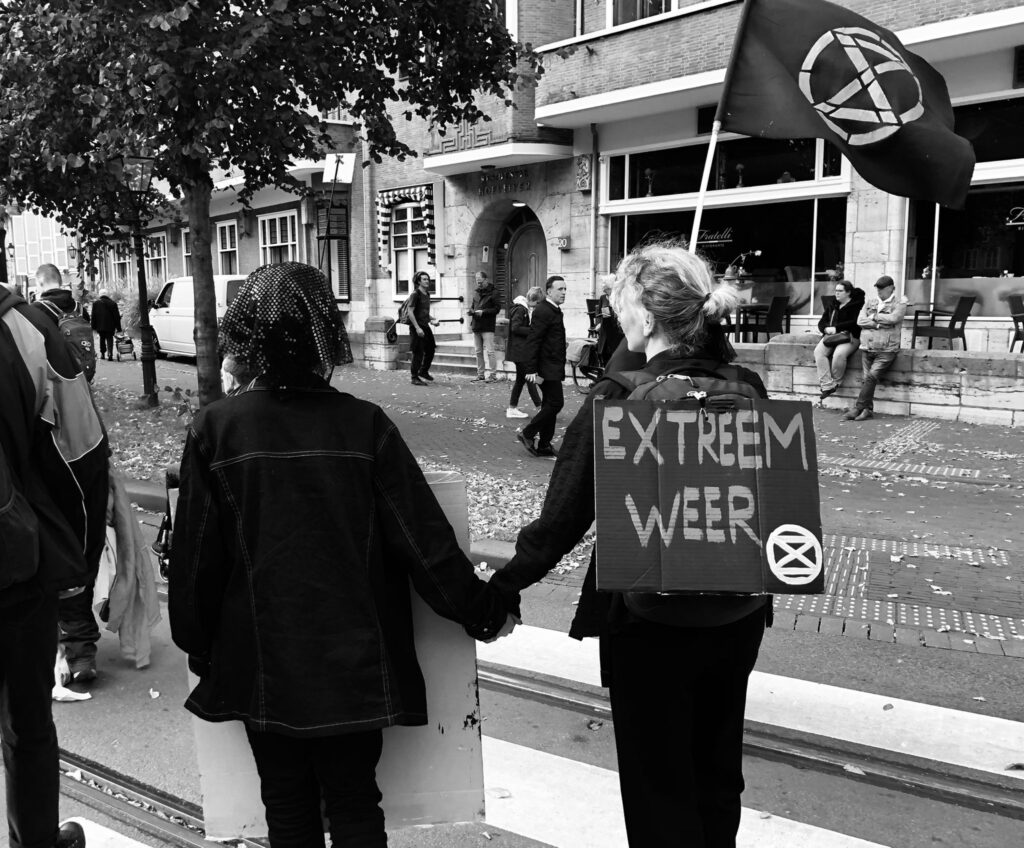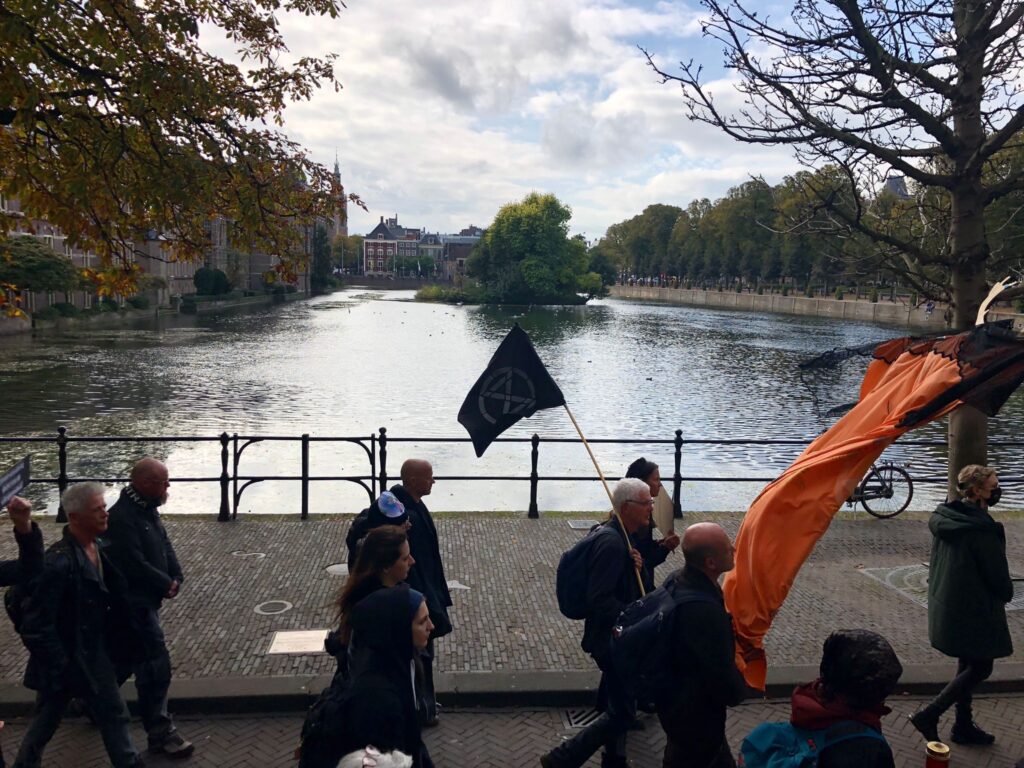 Jannie and Marijn, mother and daughter, walked the silent march together, hand in hand. Jannie has been an activist ever since she was her daughters age. "I experience so much despair. It scares me to see that the government simply does not want to take major steps to create a safe world for our children and grandchildren. That truly hurts. We call todays march a funeral procession, and that's for a reason. People are dying because of this."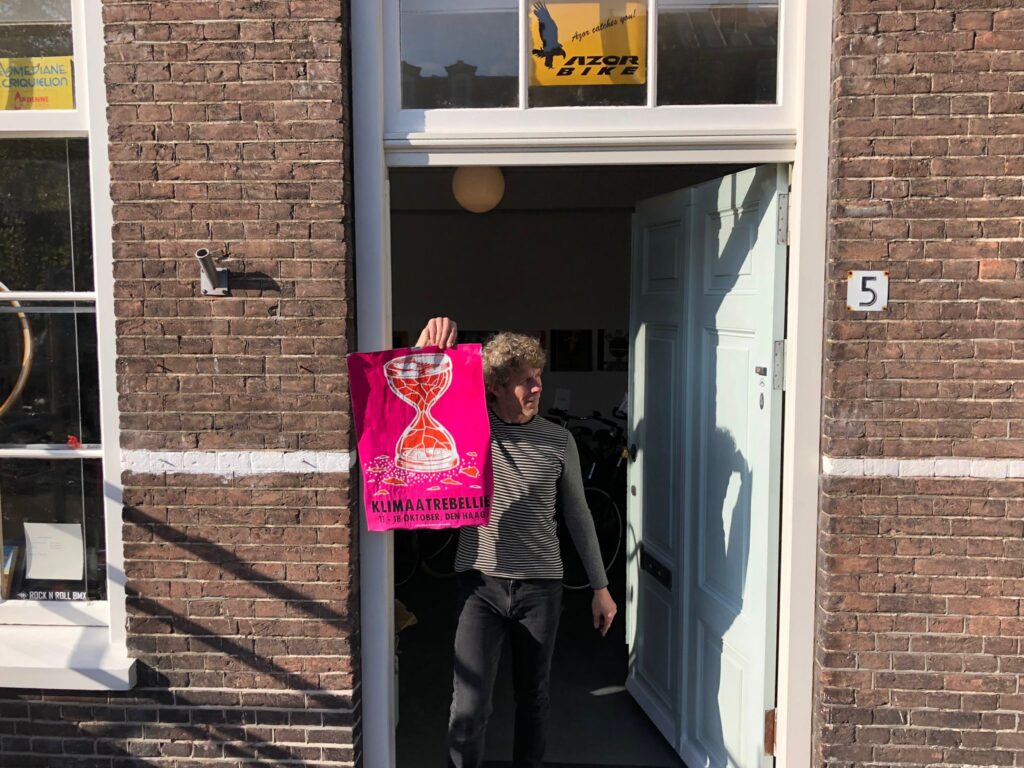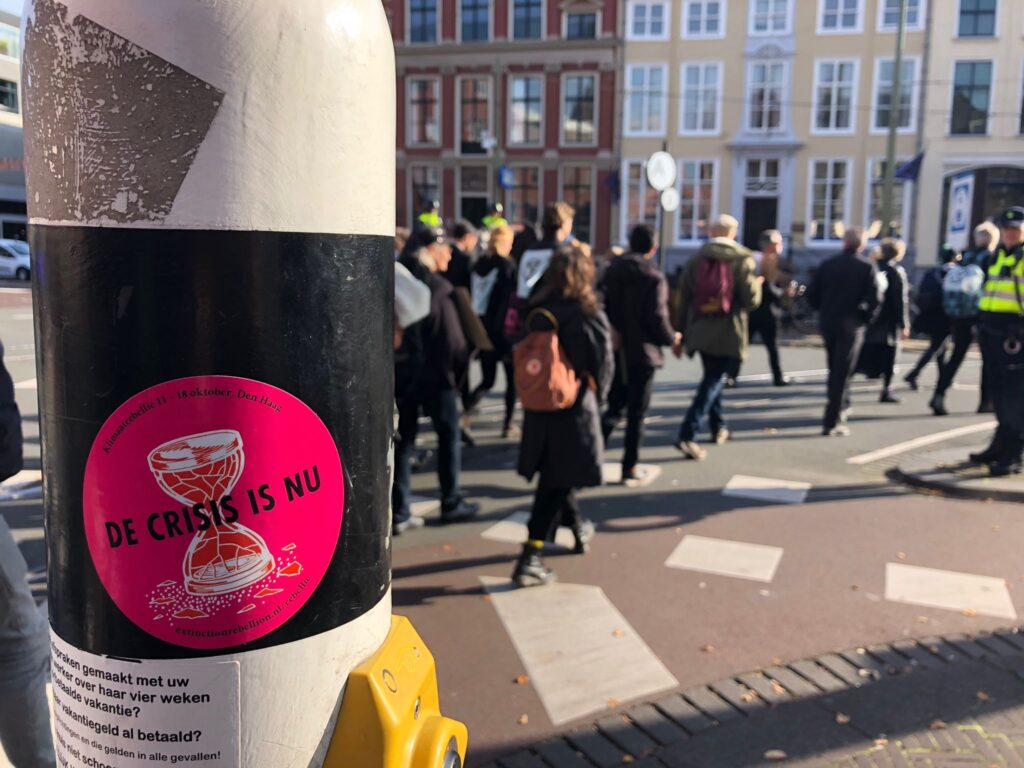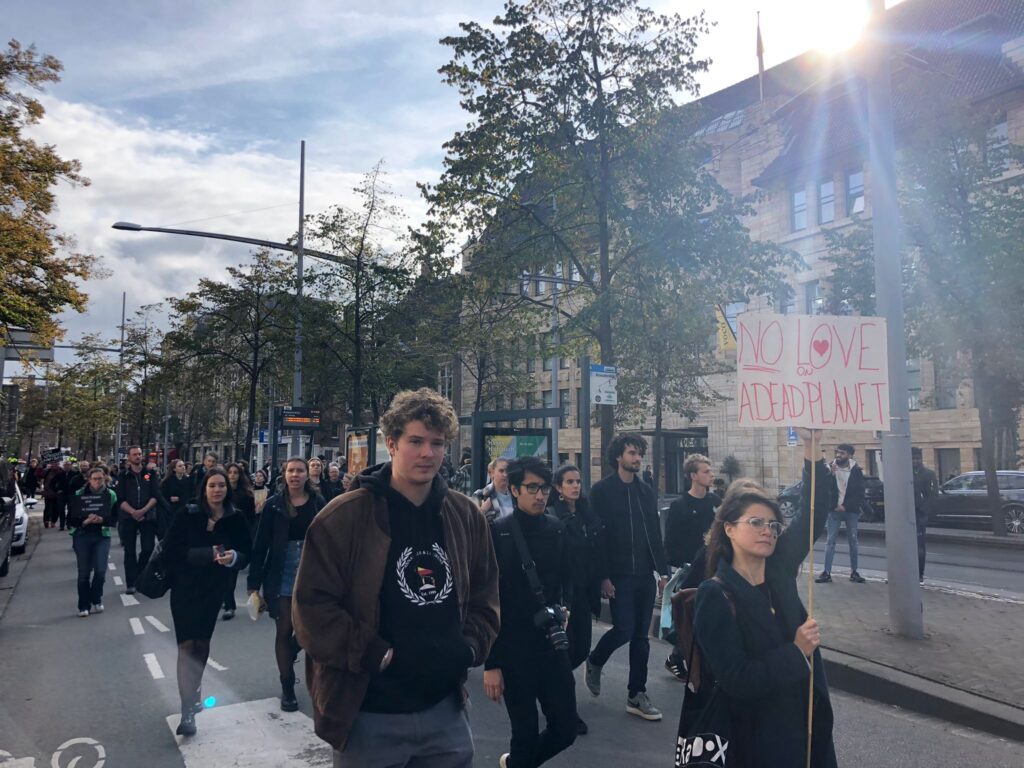 The protest ended with the whole group chanting one loud 'Extinction Rebellion!' and everyone went their own ways, to get ready for the day after, another day of Climate Rebellion in The Hague.