As I walk into the 'Hexery' shop in Hamburg, I am suddenly surrounded by crystals and the smell of burned herbs. My eyes immediately spot the tarot cards and spiritual books that are for sale. At that moment I know I entered a different world. As unfamiliar as it all seems, it has a calming effect on me as I see Elanor vom Eichenmoor, the shop owner appearing from the other side of the store, walking slowly towards a small table to my left.
On the left side of the store is a ritual table with test tubes of various incense blends to try out. Each incense blend is assigned an emotion. It appears that choosing between 'hope,' 'luck,' and 'happiness' is impossible. Elanor lights a smidgeon of her self-made herbal blend named 'hope' for me. In total, there are around 30 different combinations to choose from. If that is not what a customer desires, Elanor can create a special blend of incense after a private consultation. The incense is used to clear the air of negative energy. Besides that, she also provides tarot readings, aura analysis, singing bowl massages, and spiritual guidance. Her success with her special incense blends started way back. ''I opened my store because the demand of my products I sold online was very high here in Hamburg. I make my own incense mixes you can burn for different purposes. Here let me show you.''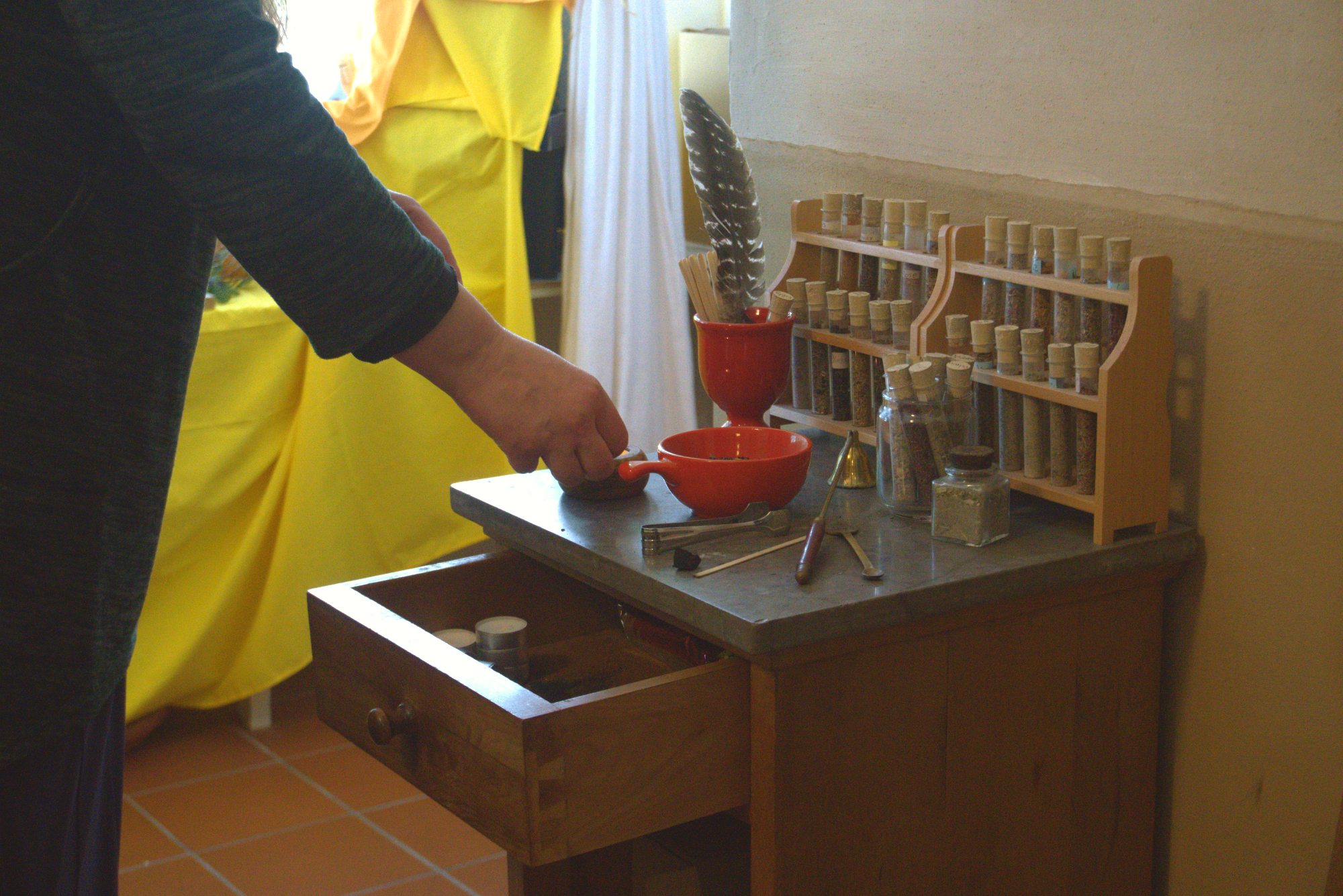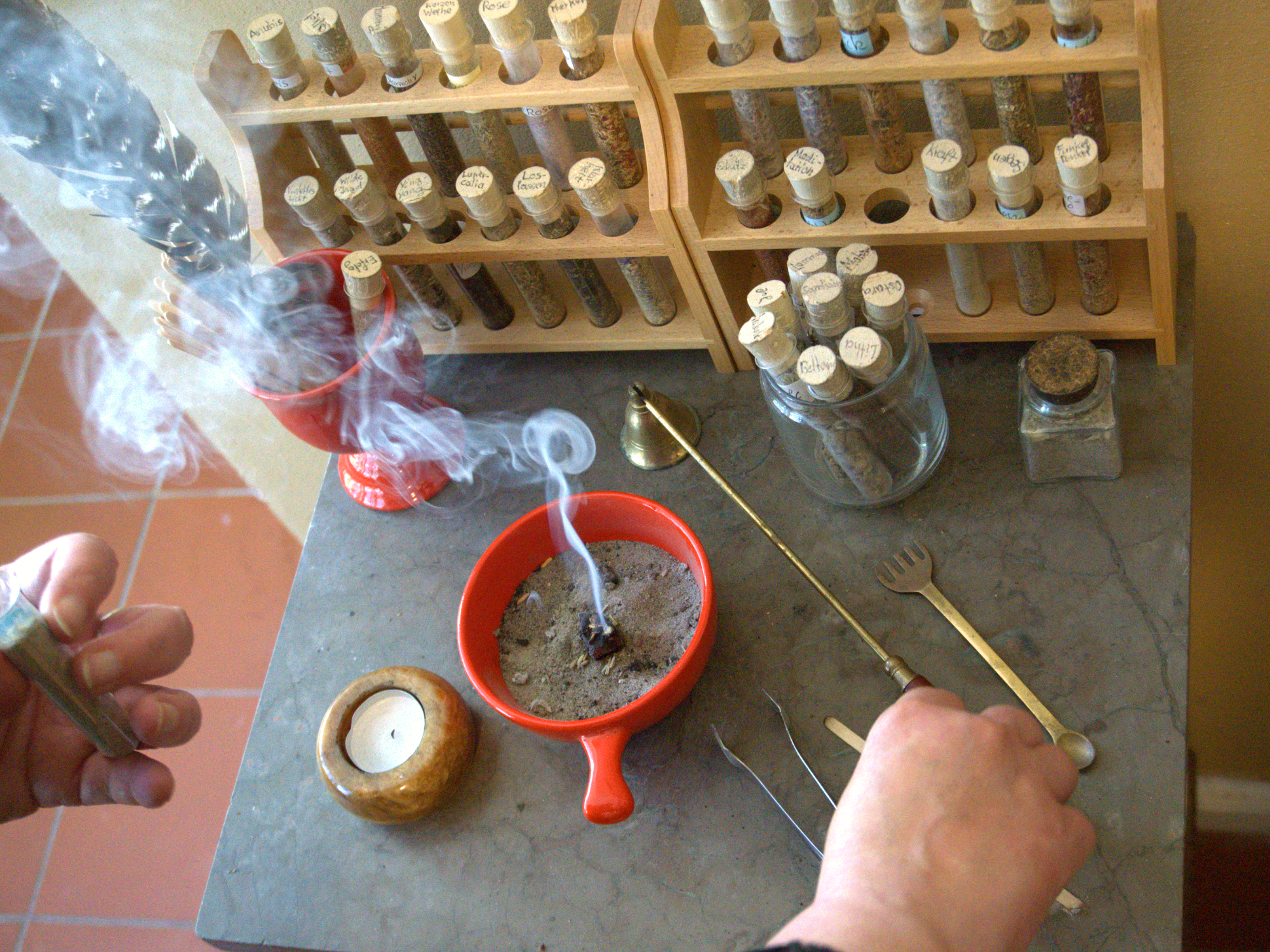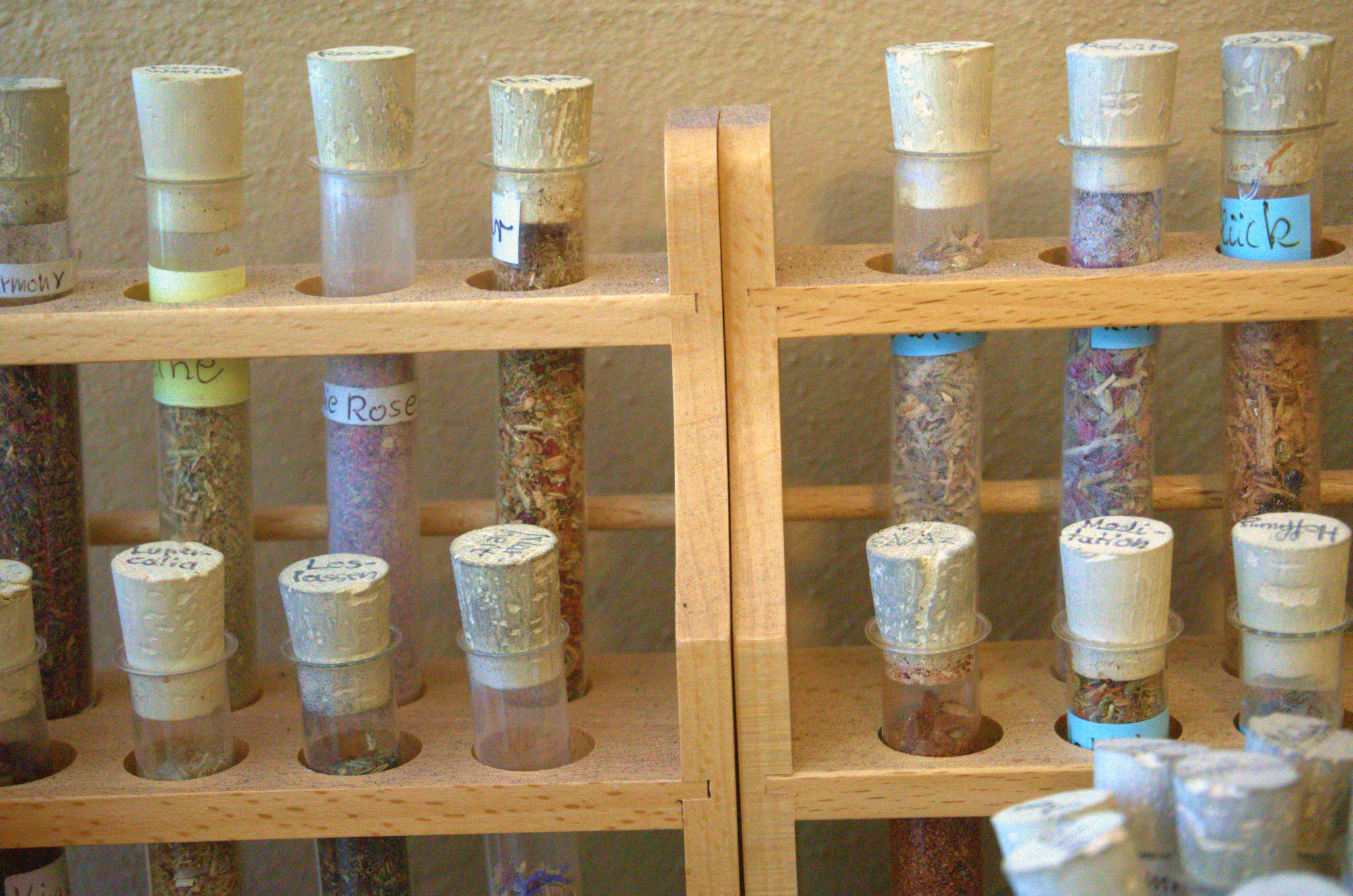 According to Master of Arts graduate Viktoria Stangl, spirituality is upcoming due to the need to find meaning in one's own existence. This need is an ancient human need that has not faded even in our scientifically influenced world. Despite the fact that we are now capable of rationally explaining many aspects of human life, there are still areas that cannot be explained by science. Spiritual people believe in some form of the divine, although it should be recognized that there are many various interpretations of divinity. Spirituality is notable for its captivating openness and fullness.
Elanor speaks from experience ''Since I started in 2018, I have gained more customers each year. I think that is because the overall awareness of the mind-body-soul connection is rising, at least here in Hamburg. We are a sustainable and alternative city with an increase in spiritual stores like mine. ''
Although Covid-19 had its impact on the mostly privately owned spiritual stores, many are remaining. Another example besides Elanor's store is the Himalaya Salt café of Sonam Tawos. As the owner, recent developments amongst clients become visible: ''We have many people coming in asking for alternative healing because their medical treatment does not give them the results they wished for. I think it's a more holistic approach when you include alternative healing into your life. '' The café as it is called is a shop in the front with a meditation room in the back. In the Himalaya salt room, you can meditate to recharge your energy and find peace in the silence.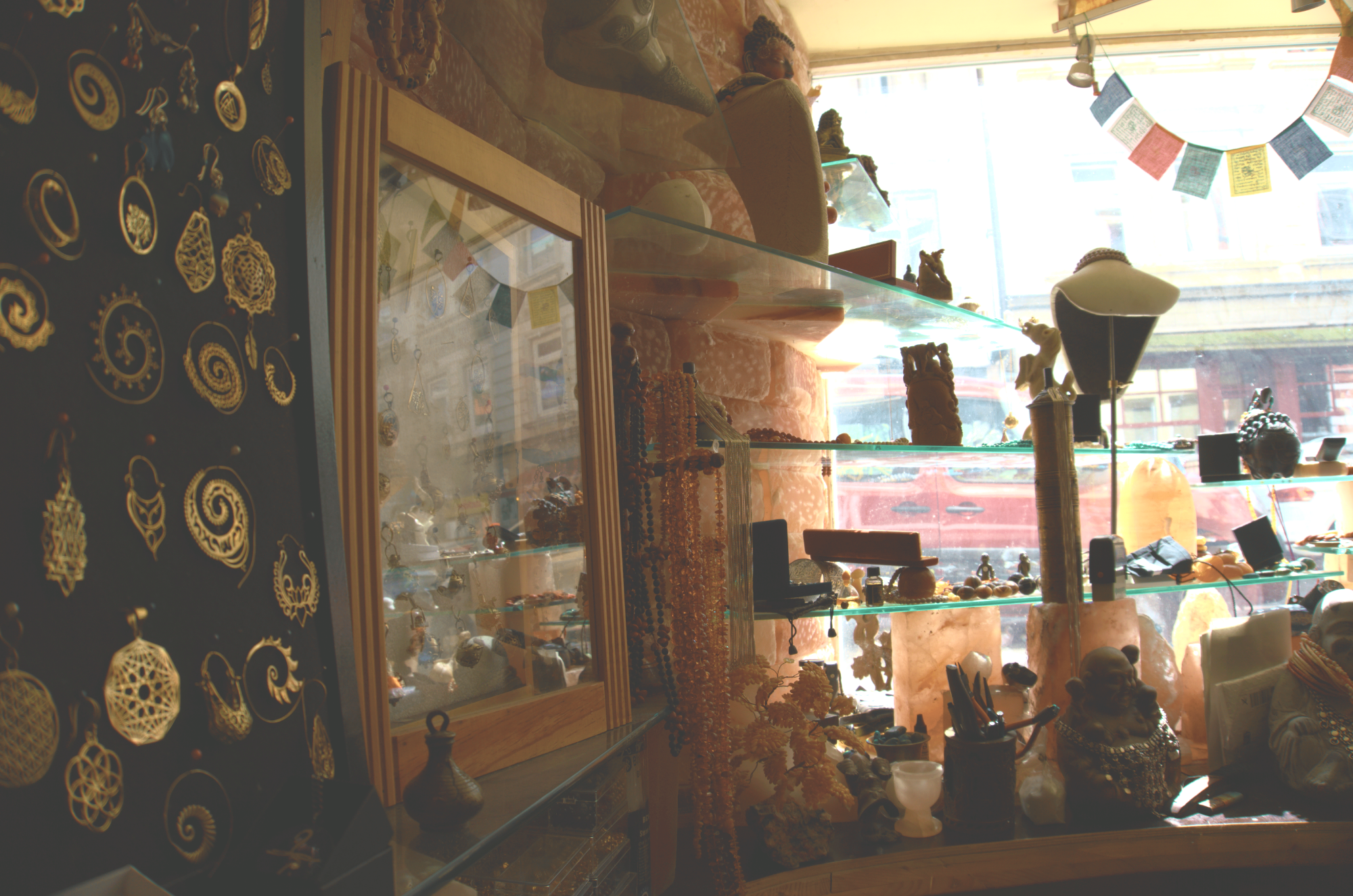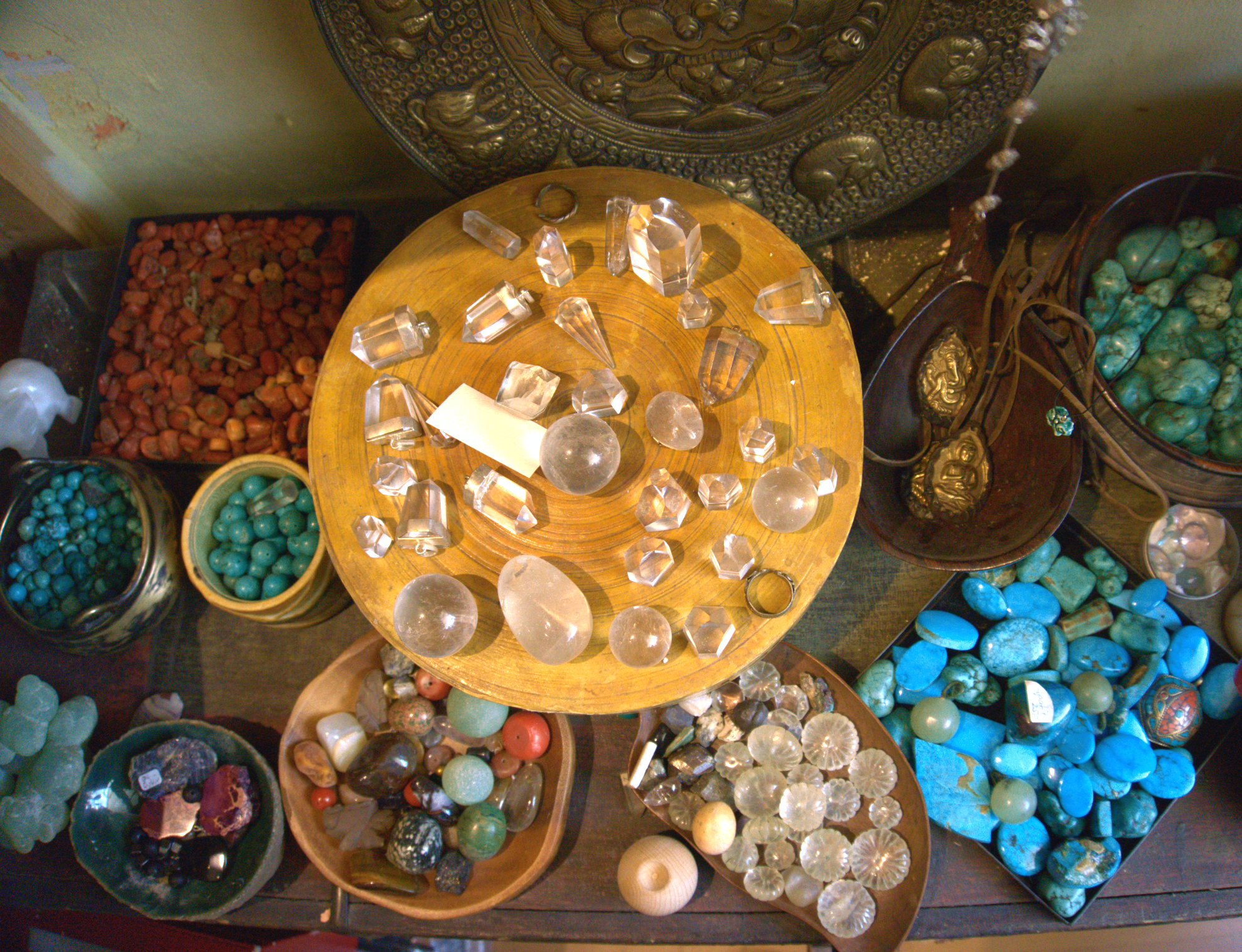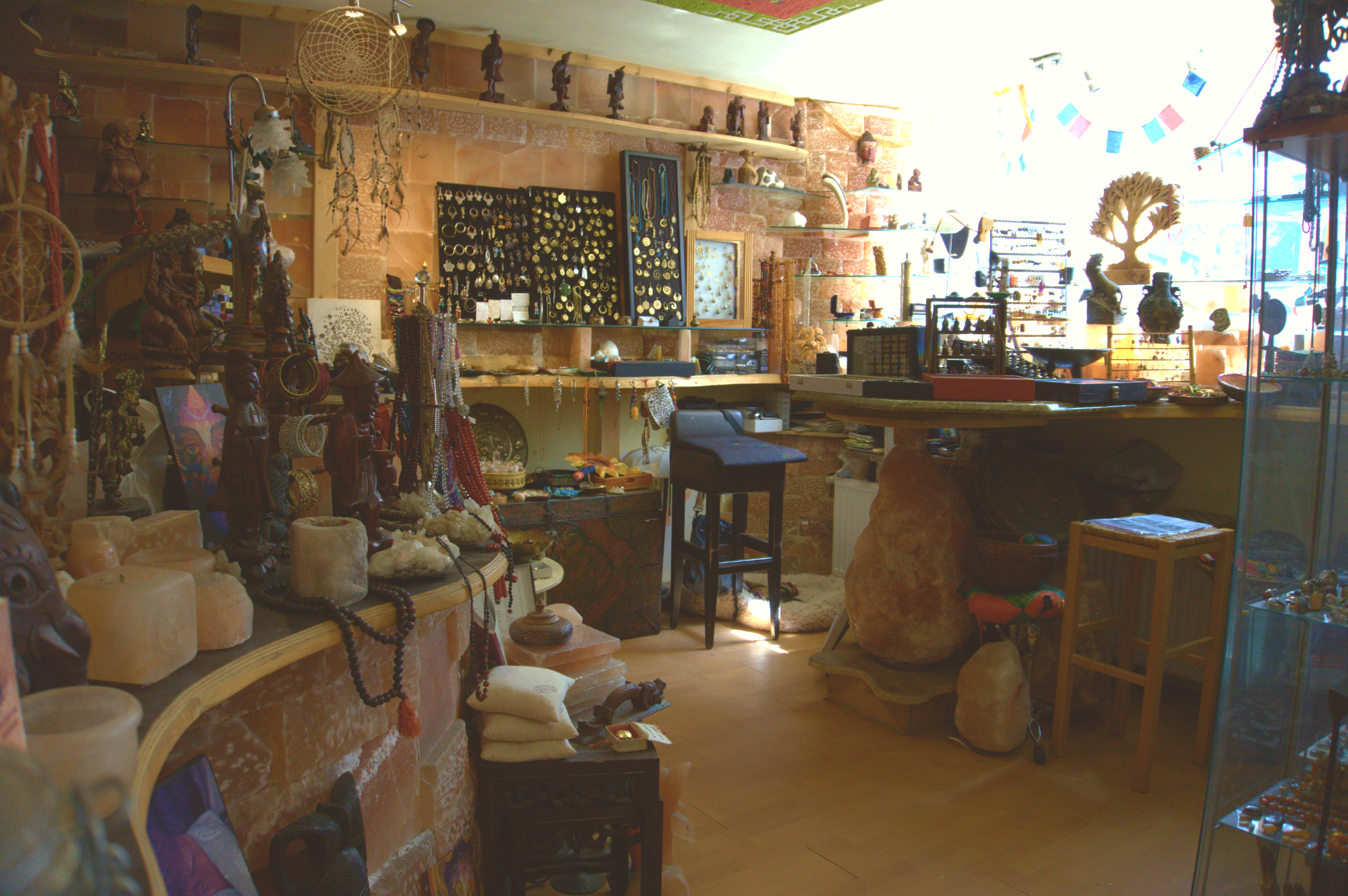 Viktoria Stangl explains that the complexity of healing plays a large part, and it is not unexpected that there are numerous approaches available to attain the intended purpose, some of which are medically acknowledged. Yoga and acupuncture, for example, can be included in this category. When we recite these spiritual expressions, it can be seen how accepted these popular behaviors have become at the core of our culture.
 As a spiritual person in Hamburg, you are supported in many ways and can experience a rich community of like-minded people. Elanor explains ''I am kind of like the grandmother of my customers whenever they need advice.''