…this is like us building this place.
And it's completely up to us
what we are doing with it."
---
---
---
---
---
---
---
---
---
---
https://soundcloud.com/annemarie-748781888/yaniv-talks-about-being-part-of-the-other-nature-collective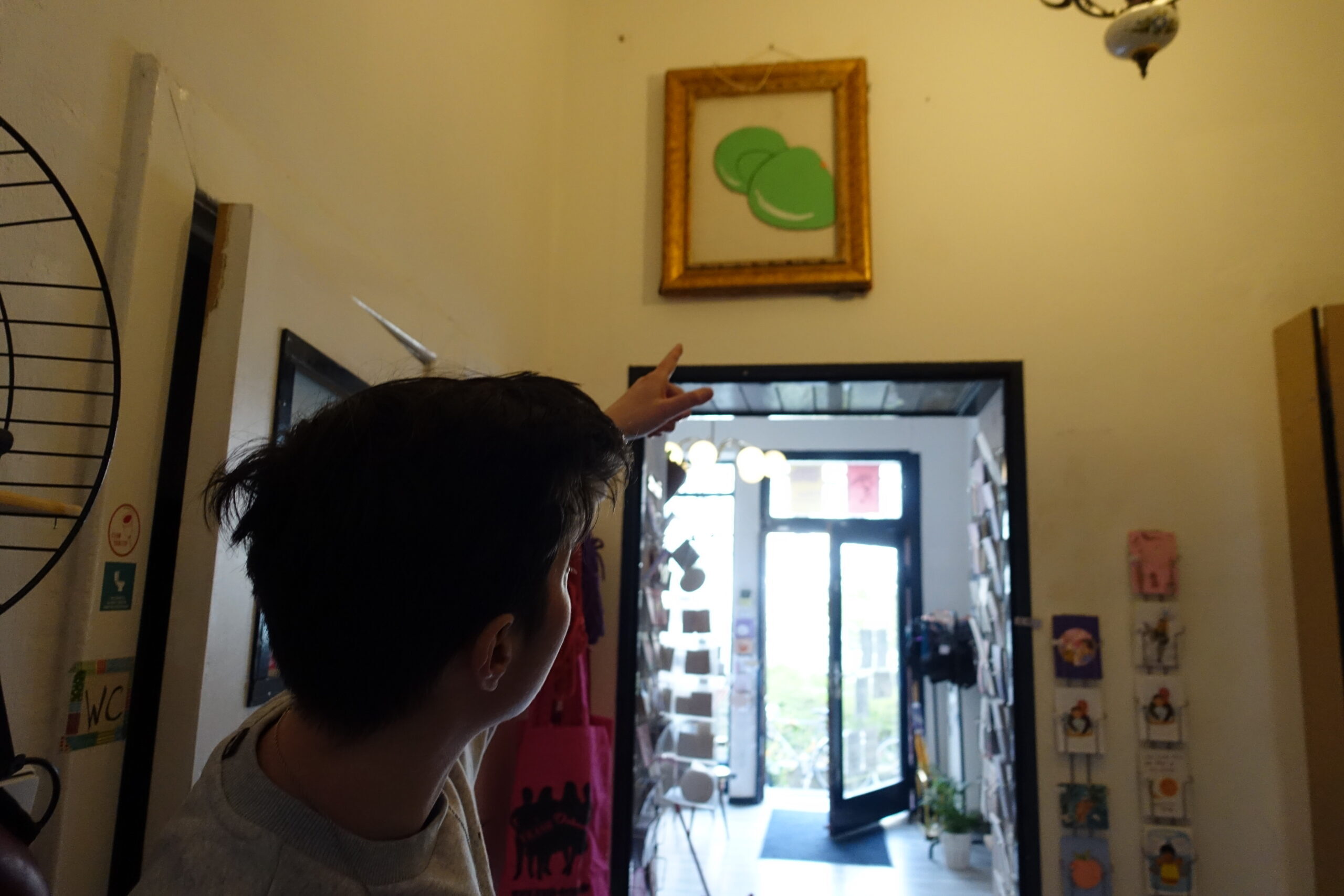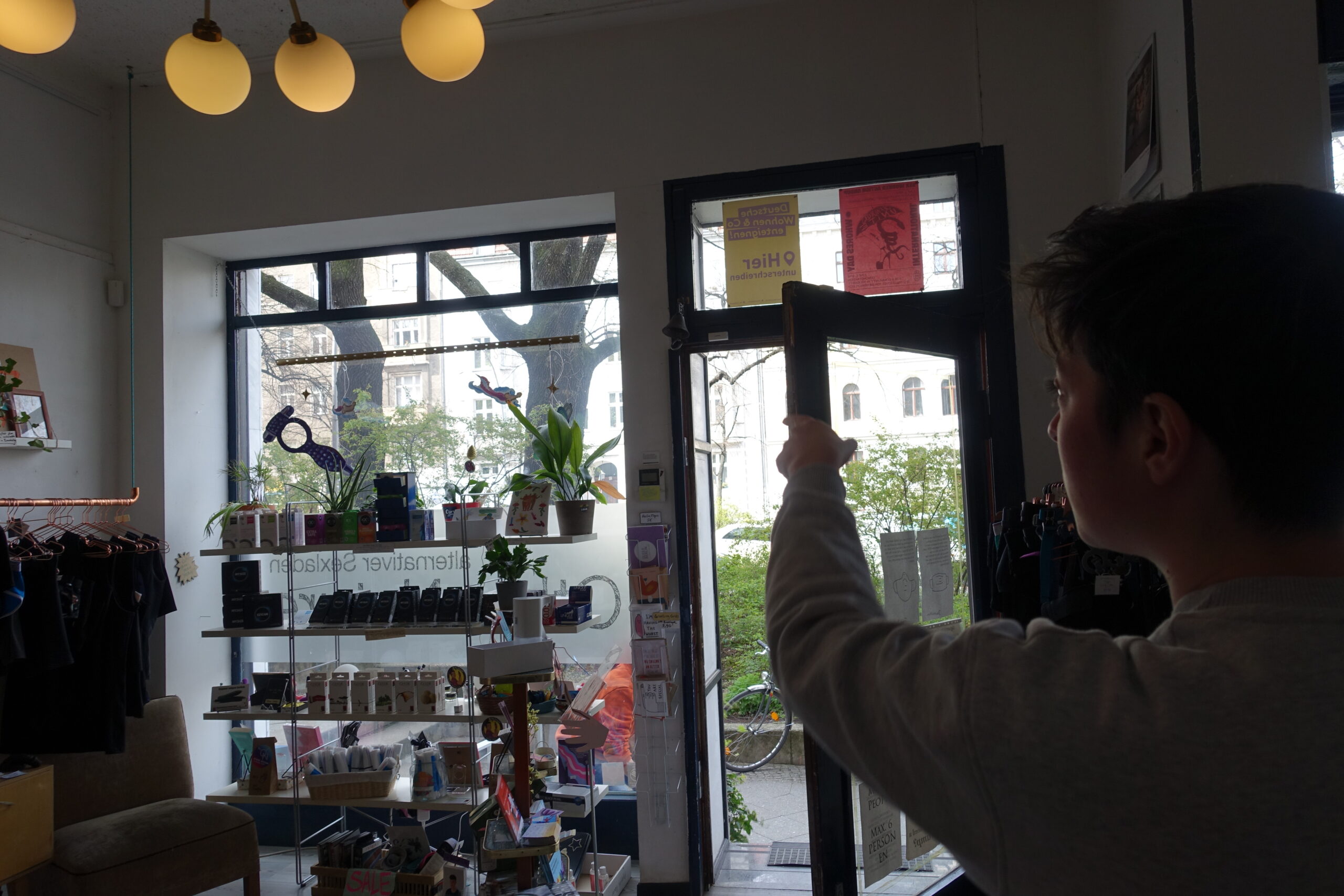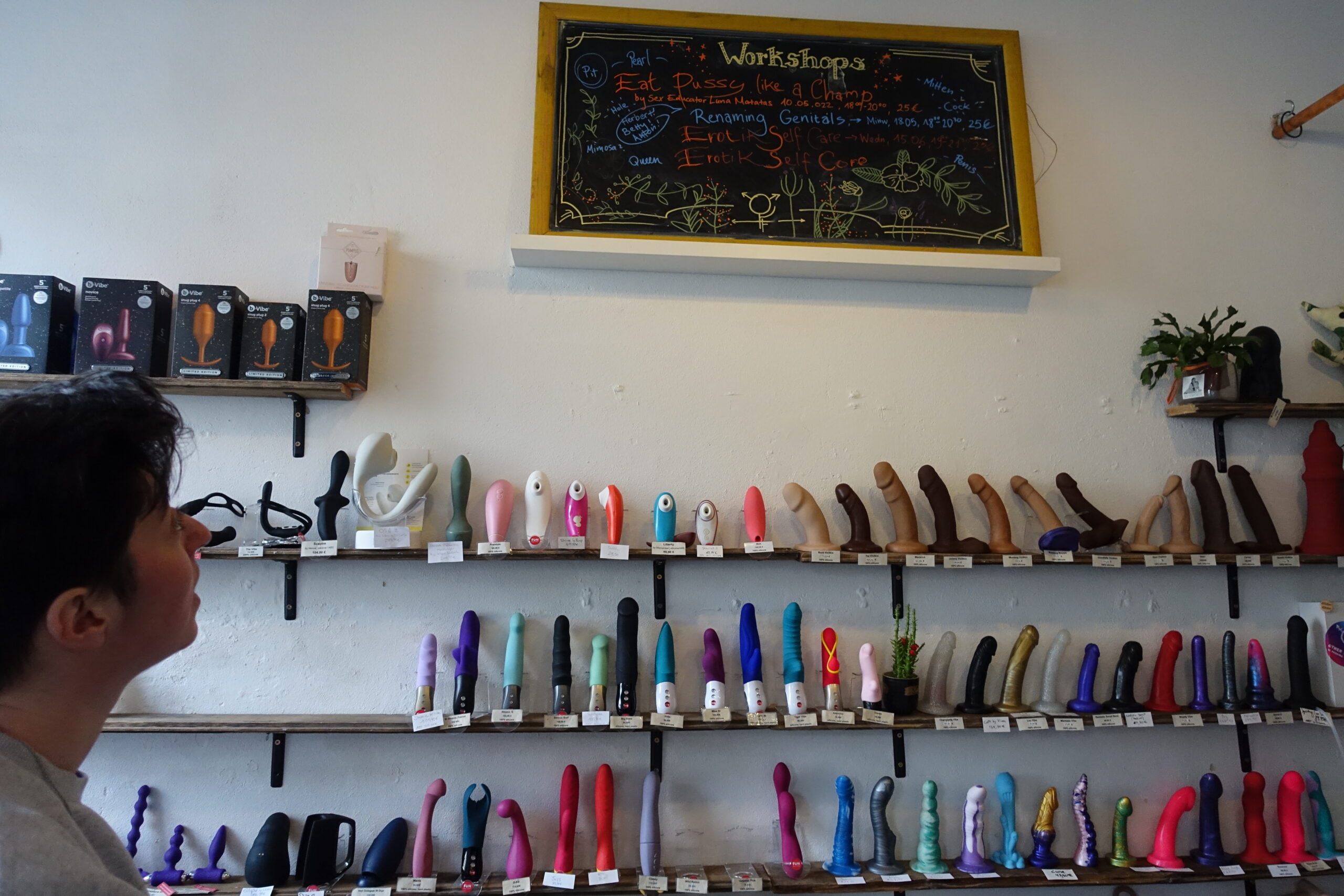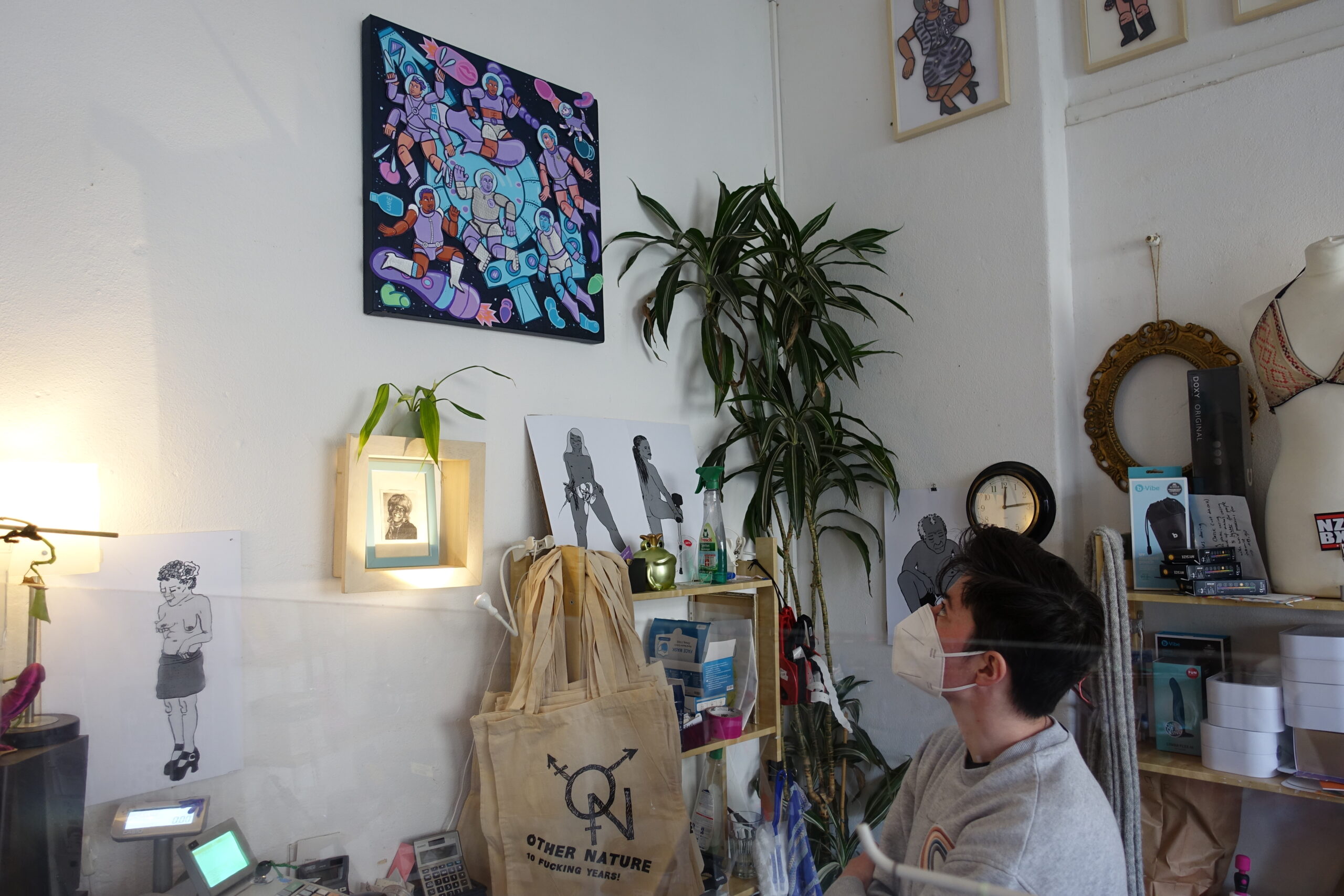 Other Nature, an eleven year old sex shop, is situated close to the Tempelhof field at Mehringdamm 79. Other Nature was turned into a collective in 2021. Other Nature exists to offer an alternative community space, and to counter sexist stereotypical role models and dominant narratives. The six members of the collective work in a self-created environment that is queer, feminist, vegan and sex-positive.
The newest challenge they are facing is a possible move to new premises, to grow, and to make the space more accessible. Rent in Berlin is not cheap anymore, as any Berliner*in living in the 21st century can attest to.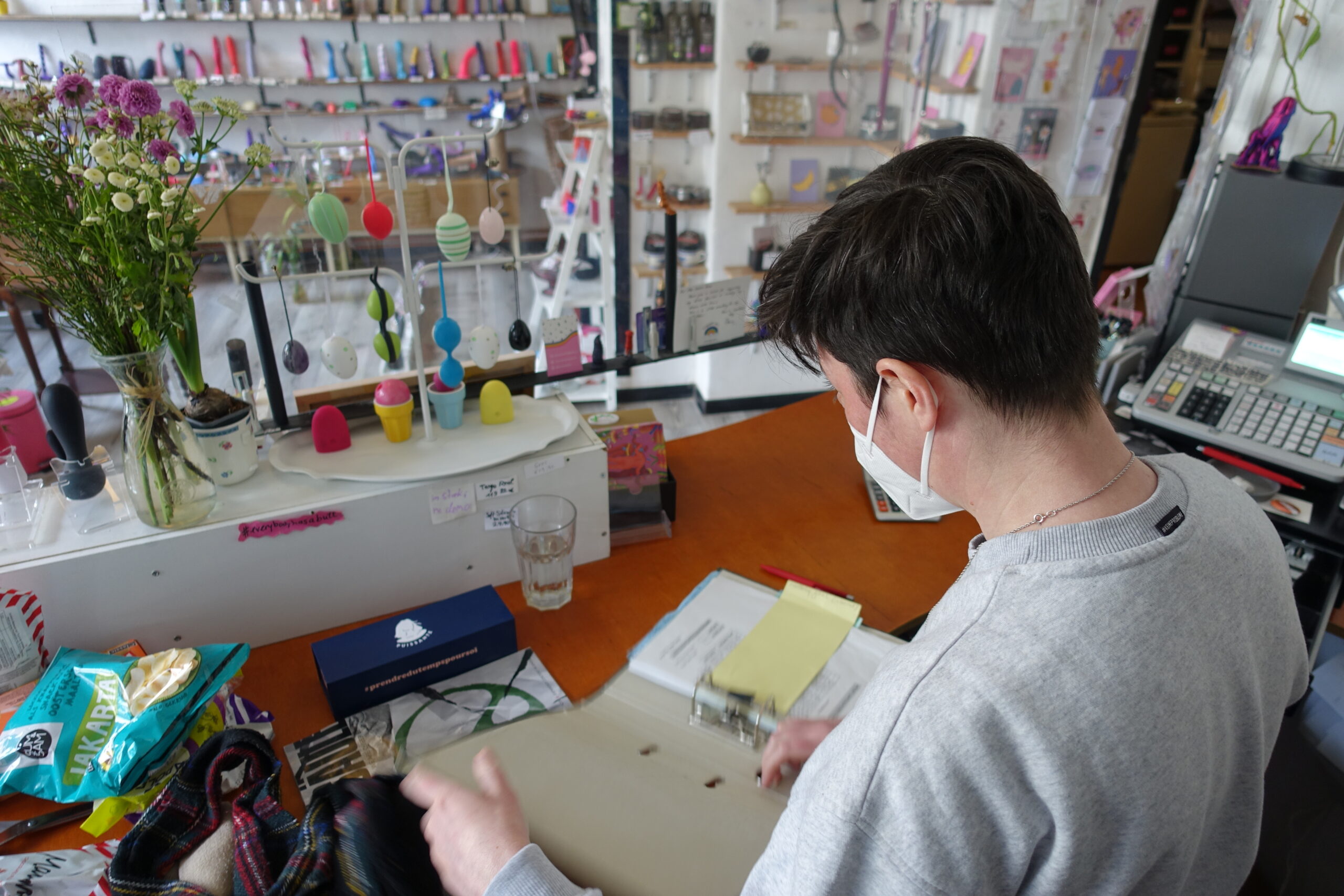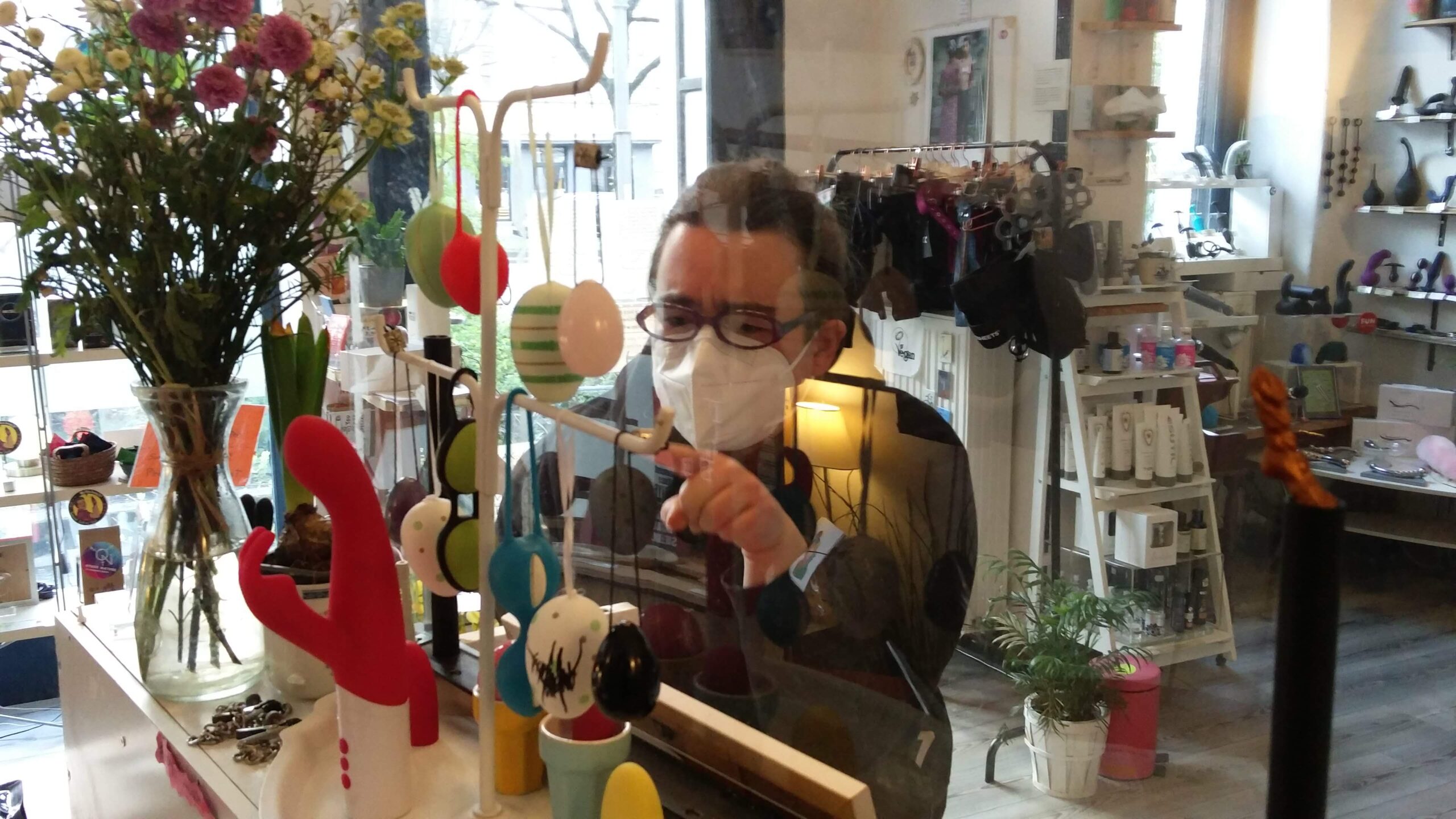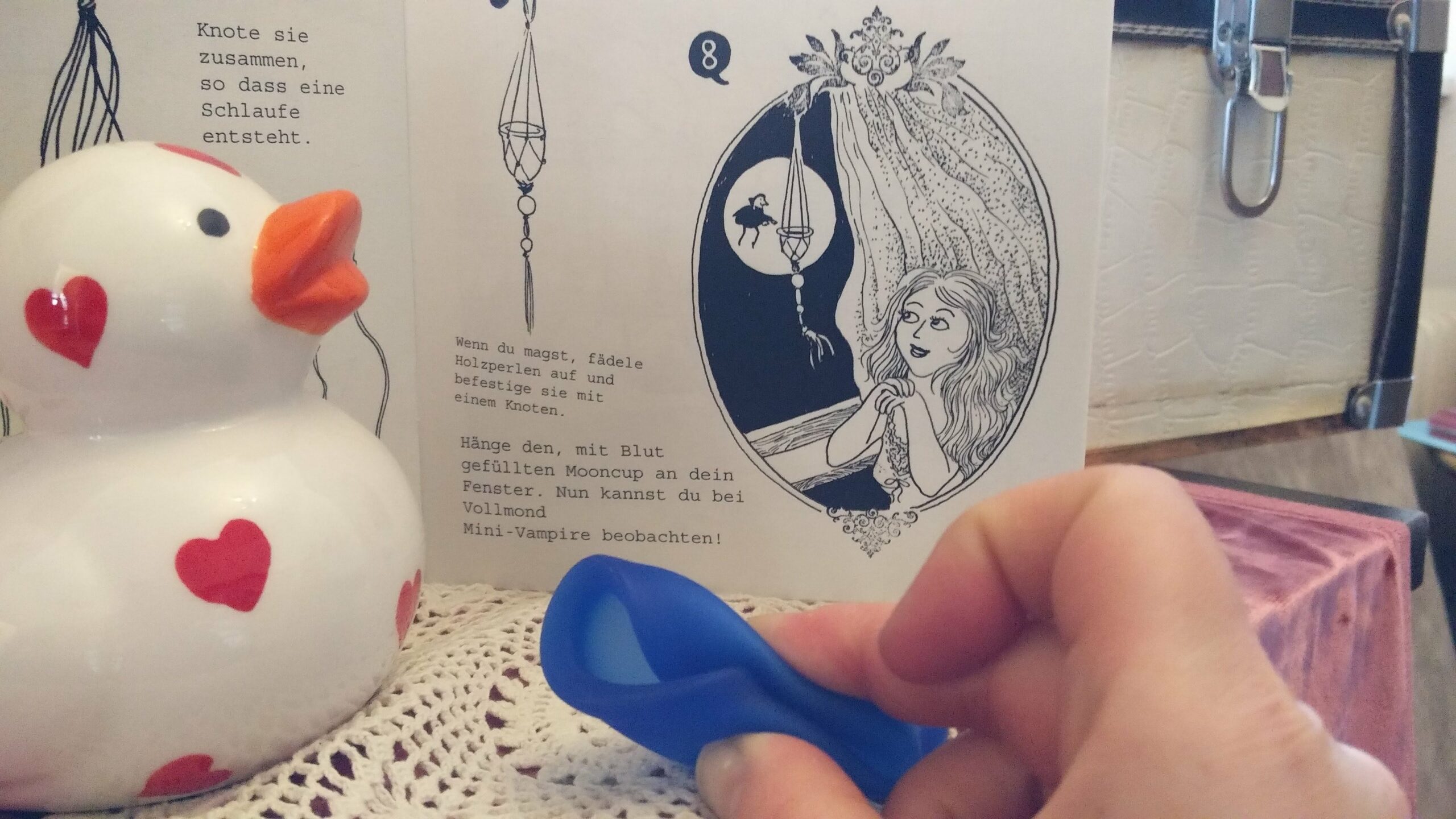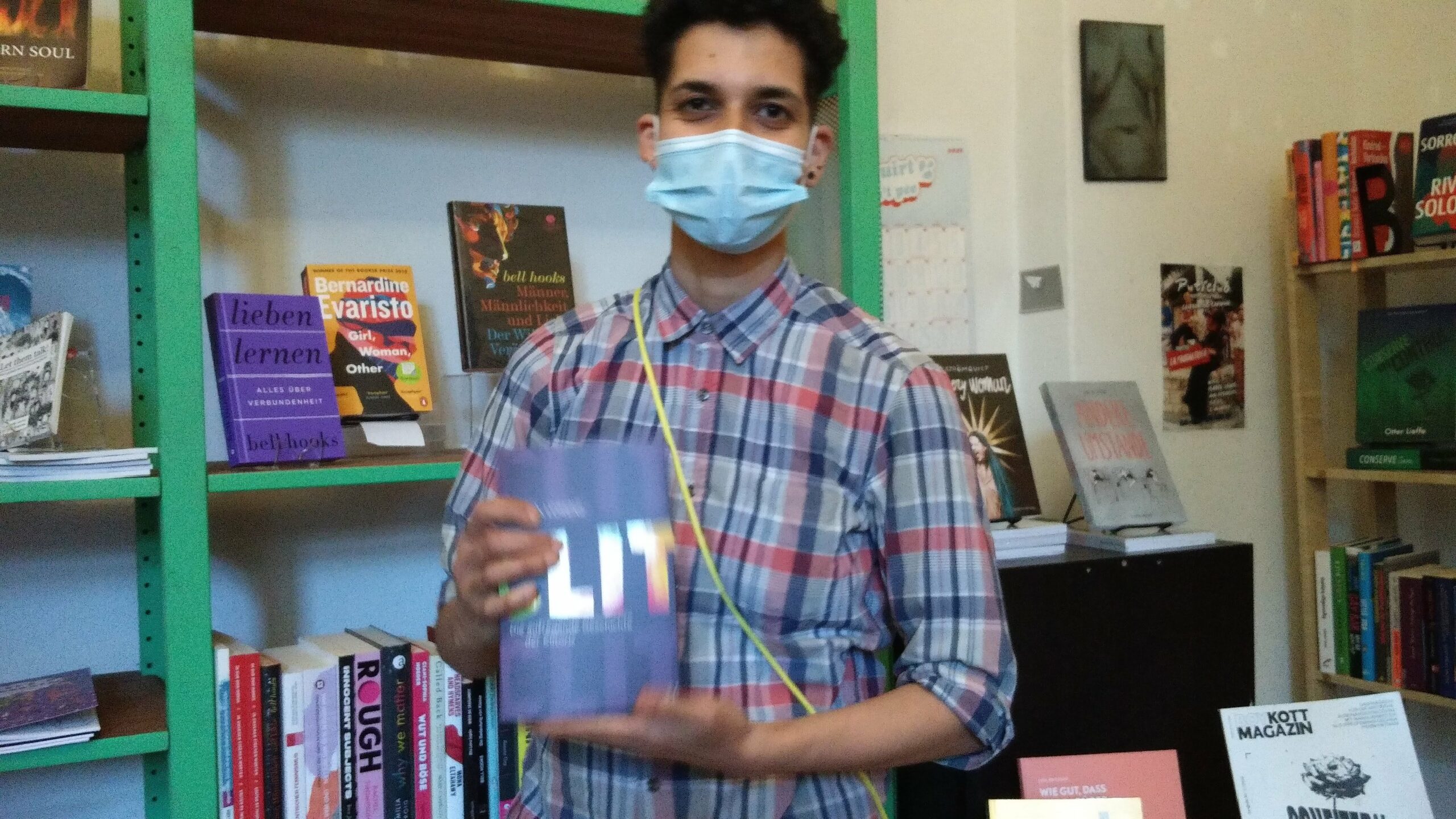 ---
---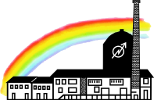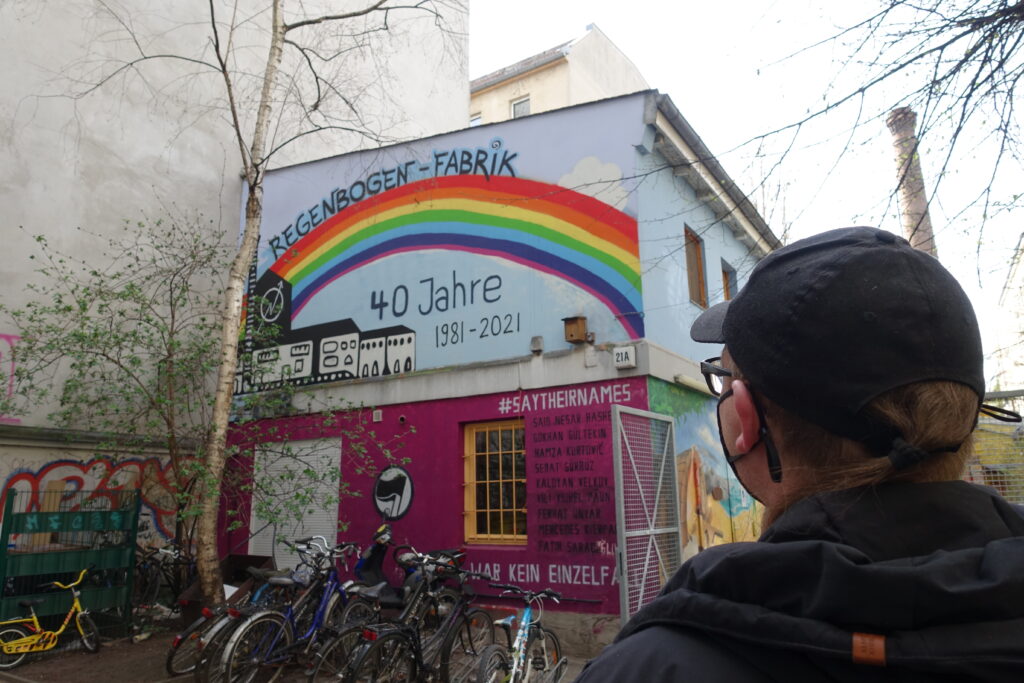 Die Regenbogenfabrik, the rainbow factory collective founded back in the 20th century in 1981, could never imagine moving. They are tied to the history of Lausitzer Str. 22- their own Kiez and neighbourhood.
Originally squatted to prevent the teardown of the buildings, the rainbow factory now consists of a rented street-facing property containing a café and administration, as well as two kindergartens, a hostel, a wood workshop, a large space used for meetings and for screening movies, catering, bicycle repair facilities, and, last but not least, a green oasis of an inner courtyard.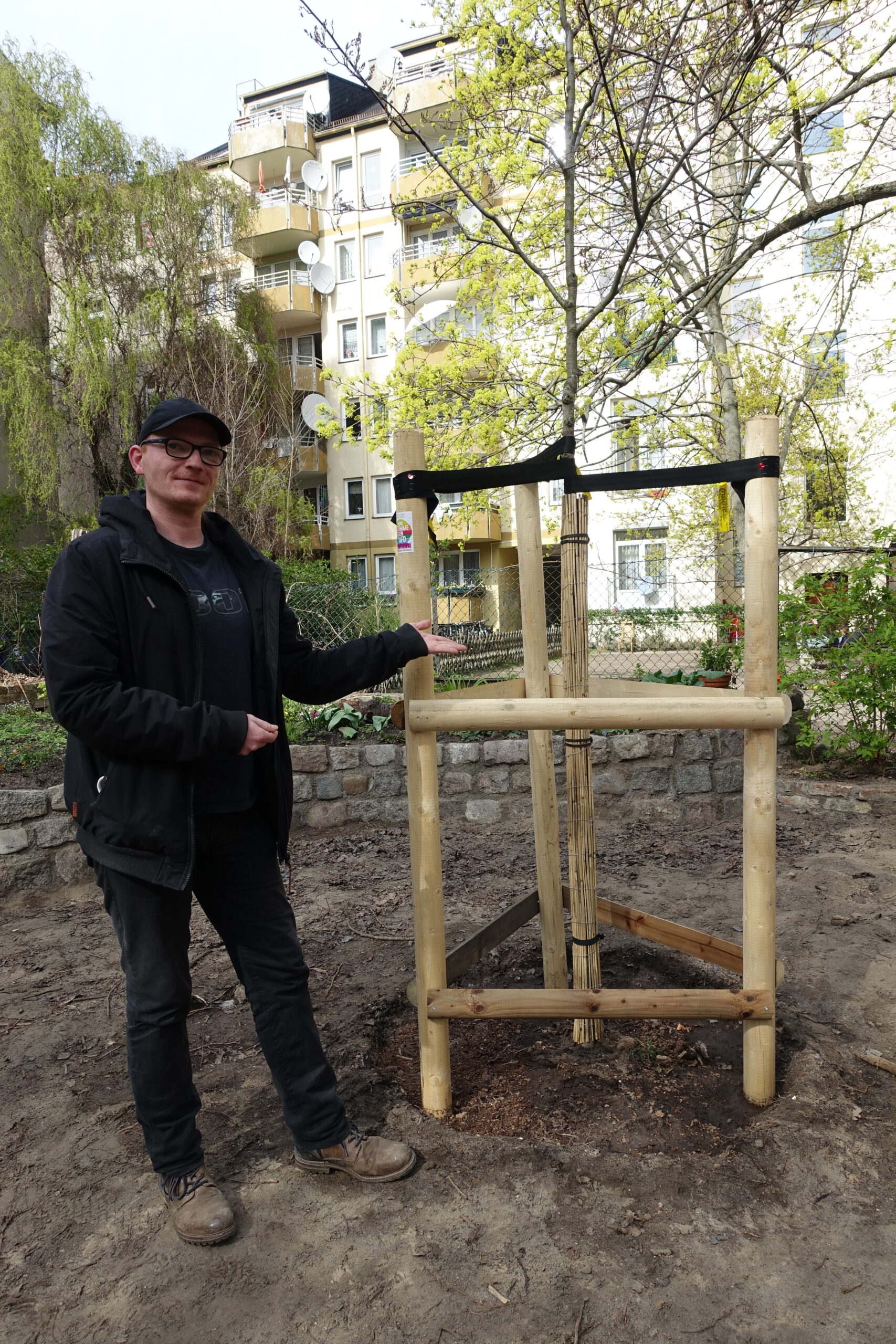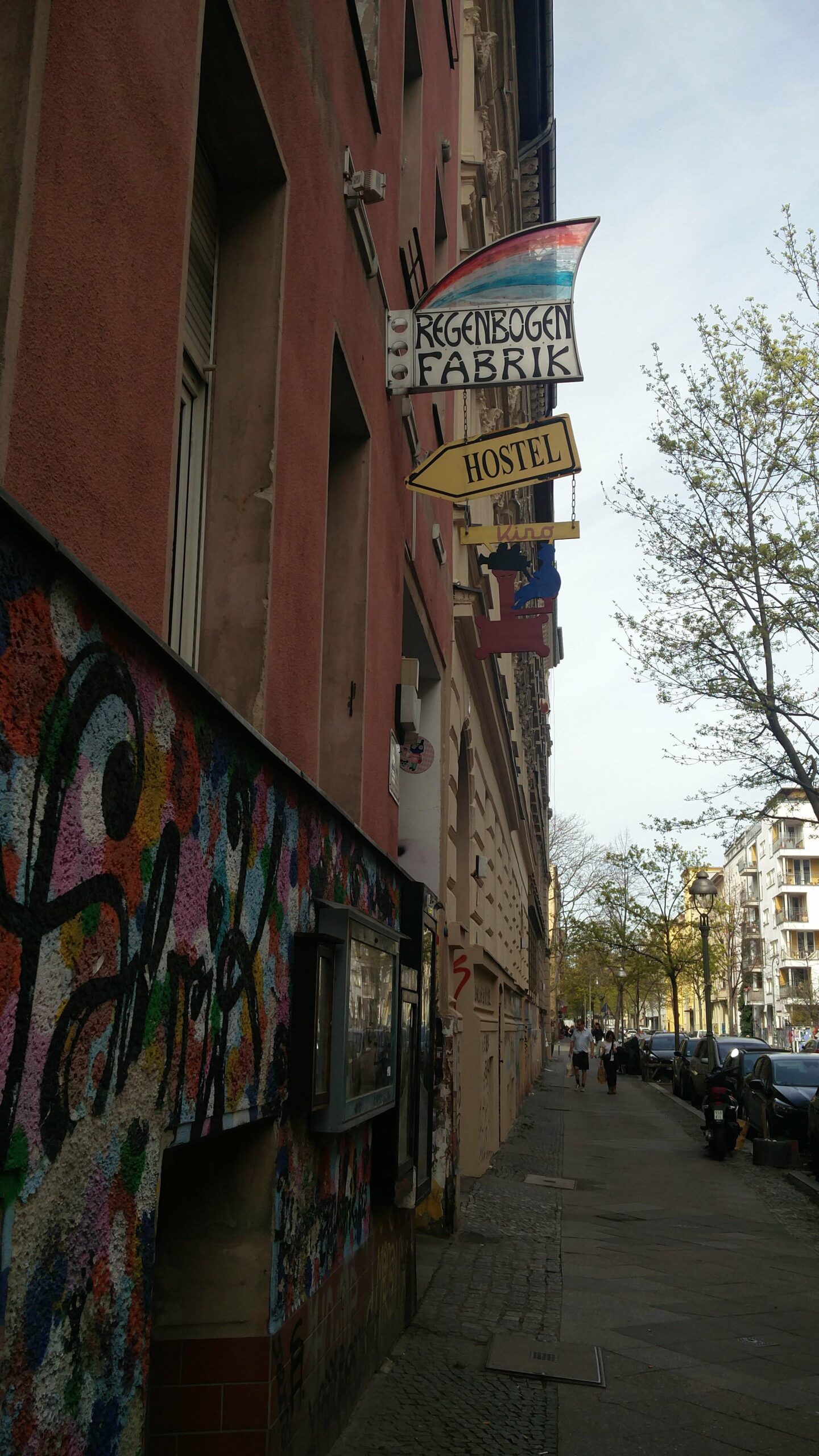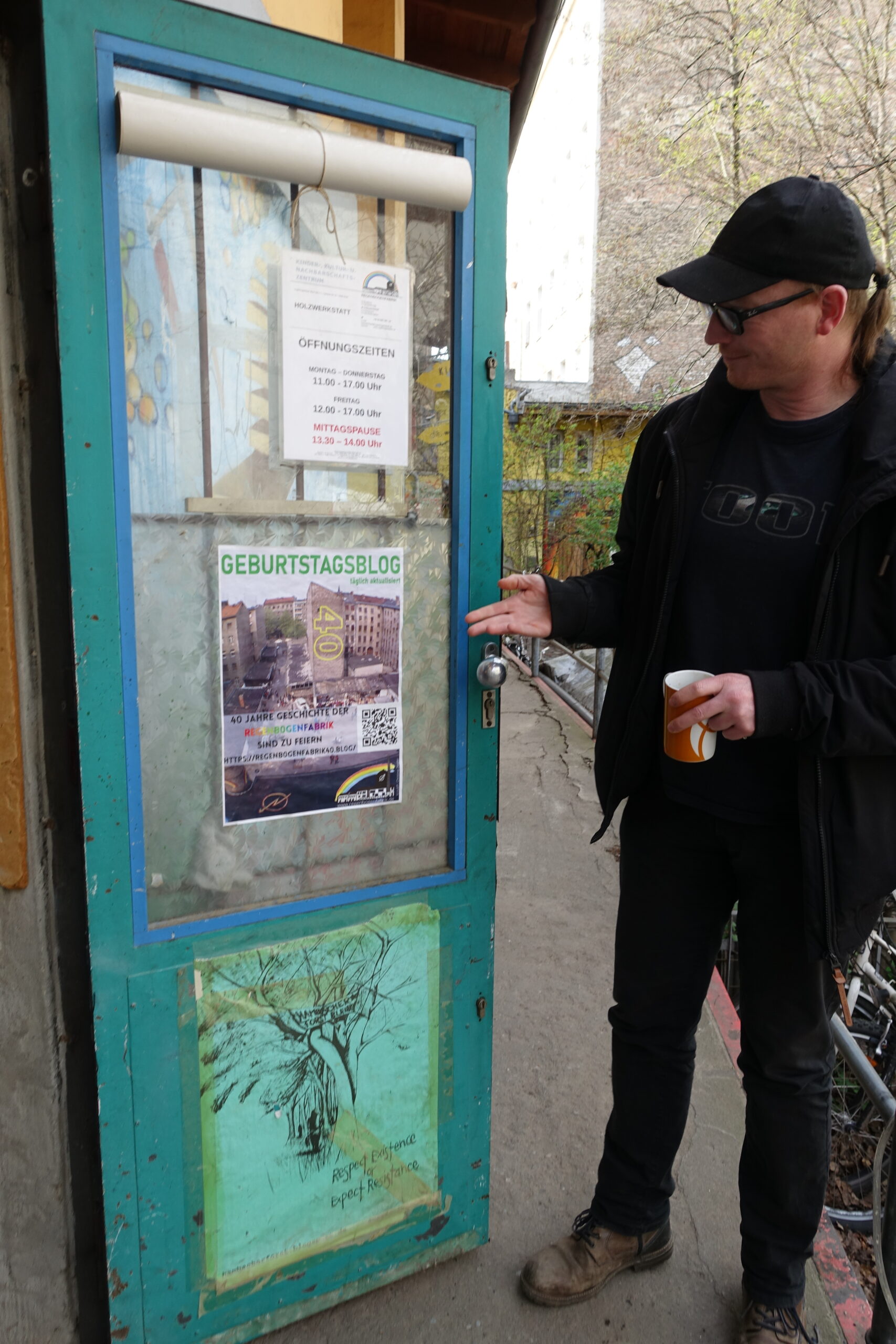 Emil, whose tasks include the info desk, events management and fast internet cables, says he never could have imagined that he would once look up insurance policies for an entire building and a heritage chimney.
Since everybody's work in the collective is worth the same amount, everyone is included in all kinds of work, and in all decision making. Asked about Other Nature, the other much younger collective, Emil smiles and says that they might look quite different in five years' time, due to the ever-changing nature of community-organised spaces.
Daniel Affelt from BUND Berlin, who wrote an article about empowering community-led initiatives, tells me on the phone that change is the norm when many different people are involved. Doing away with hierarchies means having weekly plenary meetings, and political and ethical discussions about reasons for existence. Its not the organisational forms or money that matter, but human beings and their social relationships with each other.
Both the members of the Regenbogenfabrik and the Other Nature collective know of the wisdom that can grow out of collectives: they empower you to take initiative to create spaces YOU would like to exist.
To sum things up, like the title of last years museum exhibition about Berlin collectives shows:
Sometimes you just got to do it yourself when you want it done right.
Or as Geza, another collective member from Other Nature said:
"I've stopped asking whether its allowed, and I just do it."
---
---
---
---
---
---
---
---
---
---
Bonus content:
https://soundcloud.com/annemarie-748781888/other-nature-interview-with-yaniv-long-cut
---