Vinyl for climate
Since the smartphone was invented, the way we stared listening to music also changed drastically. We can carry thousands of songs in our pocket. This wasn't always the case.
Once upon a time, you had to go to a record store to buy your music. And when you bought something you had to pick really good because there was only one album on one vinyl record.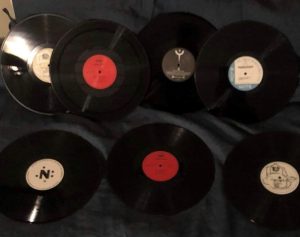 A lot of people still like the whole concept of vinyl records. They like the artwork on the covers, they like to hold the music they're listening to in their hands, they just love collecting vinyl records. Matter of fact is actually that the vinyl sales have gone up by 80% in recent years.
But unfortunately, the production of vinyl records weighs heavy on our environment as it is a very polluting process. The plastics used to make vinyl records are very hard to recycle.
But not all hope is lost! At RPM Records from Denmark, they try to change this dynamic. CEO and co-founder Gudmundur Orn Isfeld thought to himself: "there must be a way to make my love for collecting records be more sustainable", and that is exactly what he did.
I had the chance to talk to him about the values of his company and the ways they try impacting their industry in a positive way! I hope you enjoy this short talk I had with him.