Years and years there is a local politic debate about legalizing ecstasy, also know as MDMA, but now there is also a debate in de nationwide politics. ''Now, it is planned that advice will be given at the end of 2023 on whether ecstasy should be legalized. This advice will then take effect in the summer of 2024," the Minister of Health, Welfare and Sport said in the letter to parliament.
After Cannabis, ecstasy is the most used drug of the Netherlands. It became an Illegal drug in 1988, because it could bring serious health issues. They are now talking about legalizing ecstasy because if you use alcohol, it even has an bigger effect on your mental and physical health. Nowadays ecstasy is an popular nightlife drug and is often used at festivals or in Clubs. In 2020 a third between the age of 16 till 35 had use ecstasy. In 2022 the numbers increased 3 times higher, indicates research from Trimbos Institute. Thereby 9,8% of the population in the Netherlands used ecstasy in their life.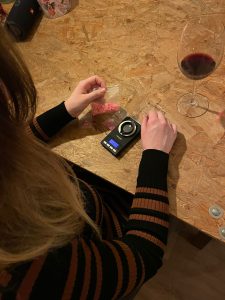 Not everyone is a proponent of making the drug legal. The CDA, a political group is against it, because of the increasing drugs crime. They also think that parents need to be more educated about ecstasy use, so that they can help to prevent it. Kees Kramers, internist-clinical pharmacologist at Radboud university medical center in Nijmegen thinks ecstasy should be legalized. ''It is better to take a pill now and then, than to drink alcohol a couple of days a week. Thereby alcohol has an addictive effect, ecstasy only has a stimulating effect on the central nervous system. People mostly use it in a time frame to 5 years. Even if you don't legalize it, people will use it because it is normalized in The Netherlands, so it will be better to use it under supervision. They use it a lot on festivals, they even have education stands on festival to educate young people how to use it safely. You can also educate users about using it and when not to use it, for example if you already use medication for an illness. Not only would it be saver for the user, it also would be saver for the producer of ecstasy, because they will have the right equipment, and they wouldn't need to sneak around. They could even tell the buyer what's in it and how much MDMA is in the pill. The only thing is, if you want to legalize it you should it in European context, because otherwise people will come to Europe to buy it'' Kramer.