Sightseeing, workout and recreation on the water – the motivation to get the board and go on the water varies, the joy to join this sports grows. All over the world. 
The first steps on the water are stumbling, tippy, anything but fluid. The hands cling to the paddle as if to a walking stick that is too long and poke around in the waters of the canals of Utrecht. Good balance is needed. But not every beginner acts like that: Some learn really fast, they stand up and know how to do it, tells Yvonne. Stand up Paddling: standing up on a board and paddling.
On lakes, the oceans, canals and on every other water– people standing on big boards, a paddle in their hands, paddling once left, once right, left and right, wondering around. During the last years the trend sport of Stand up paddling (SUP) has grown. Yvonne is a professional SUP instructor and owner of the "SUP School Domstad" in Utrecht where she teaches people how to SUP. "Falling is part of stand up paddling, falling on your board, falling into the water – it's part of it", she explains.
Supping is believed to has its origins in Africa, in the 1940's it got popular in Hawaii. "My first board I bought in 2011. Stand up paddling was not a 'thing' back then", Yvonne says. Now it can be found all over the earth. The sport is getting more and more popular, as a physical activity but also as recreation or sightseeing. "I got more and more colleagues and I love it. The sport is getting too big for me as a SUP School."
The paddling-sport reached its peak of popularity in the first year of the Covid-19 pandemic – at least in Utrecht. "There was a big booming! People just bought it and started paddling. They didn't know what they were doing but they started paddling." The people started outdoor sports. The shelves in sport shops were empty. Delivery time for good boards extended.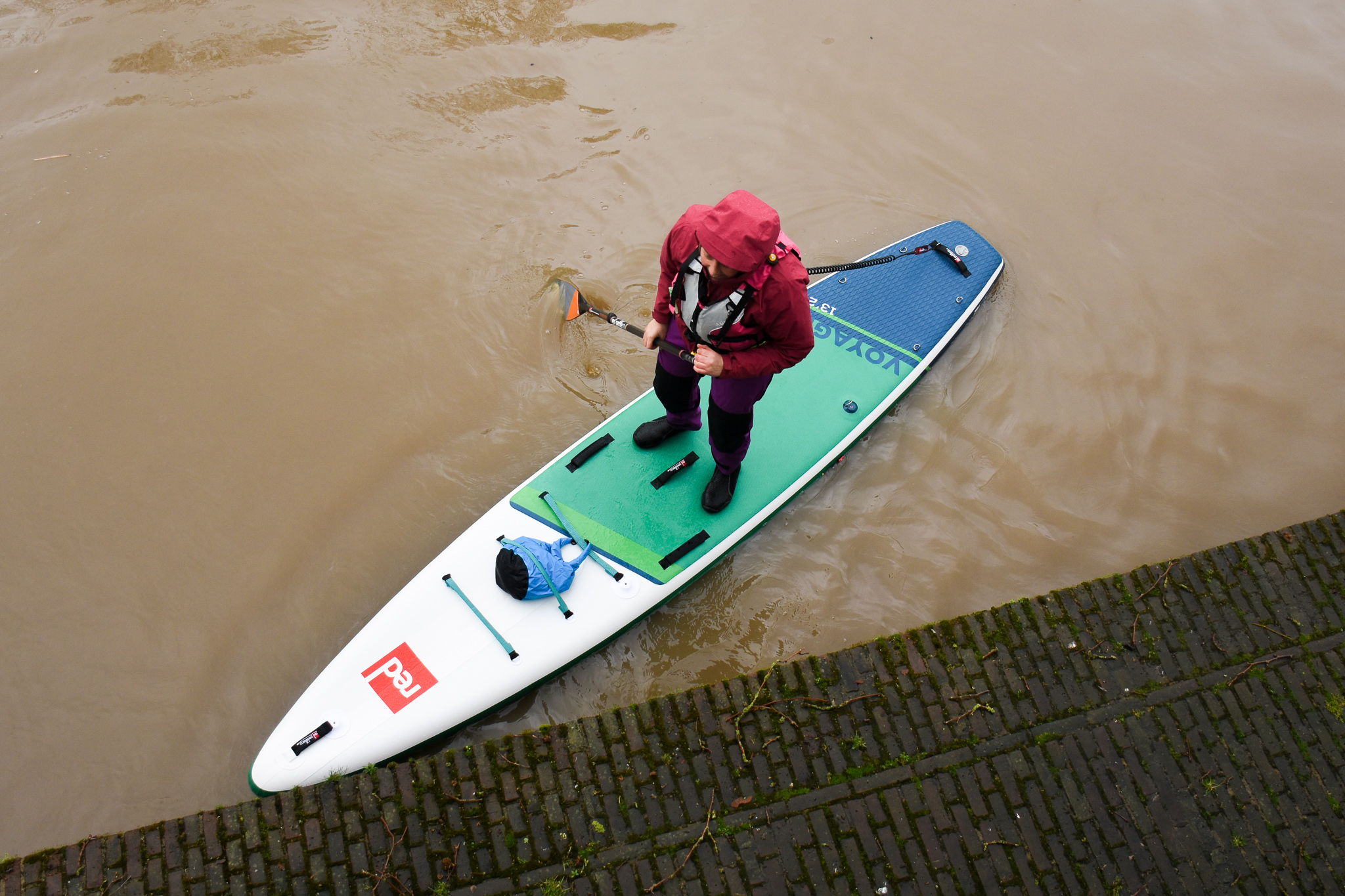 "The sport is suitable for anyone that is able to swim", Yvonne explains that most of the time it takes people only a lesson of two hours to learn the basics. And she is not only giving lessons to younger people: "Mostly people in their 20s. But then I also have elderly people, I have people in their 60s, 70s even. I even had my father. At that time he was 79 years old – almost 80. That was my oldest participant", Yvonne smiles.
Stand up paddling is way more than only chilling on the board while exploring a city or sunbathing on a lake in summer. Would a sport be really a sport if there was not some kind of competition? Different events where stand up paddlers meet take place in all over Europe. Different competitions with various disciplines are organized by SUP-Federations, the SUP network is growing. With events like "sup11citytour" where the participants paddle 220 kilometres throw Holland or the World Championship which will take place in Poland this year, are only named some examples of competitions in the Sup world. In the "Special Olympics Games USA" which will take place in Orlando in 2022, Stand up paddling already got recognized as a discipline. The International Canoeing Federation (ICF) wants Stand up Paddling to become a part of the Olympic Games soon.
And it's not only on calm water where stand up paddlers can be found: white water supping is probably the perfect sport for the adrenaline junkies. Wherever one is supping, the advice from the professional maintains: "People should always be aware of the safety part. If you go on the water, try to understand what you have to expect. For example know what is the temperature of the water. Even though you think you will not fall in, you always always always have the chance to fall in."