Every hour there is a new artist busking on one of the popular street performance spots on Grafton Street in Dublin. Old and young buskers are keeping up the Irish tradition of busking. Even though, the tradition changed.
A set of drums on a street. Next to it there are the other band members. One guy is playing the guitar, another bass, the other one is singing.  Not far from that, a half circle of people gathers around a girl, playing her guitar and singing. Behind her already the next artist is waiting with his guitar until it's his time to perform.
It's a sunny Saturday on Grafton Street in Dublin. "Grafton street is around the 10th busiest commercial street in Europe. This is really exceptional for the size of Dublin", says Karl Merry, Inspector with Dublin City Council covering Street Performers. But the stores are not the only reason why tourists as locals come here: it is the busking.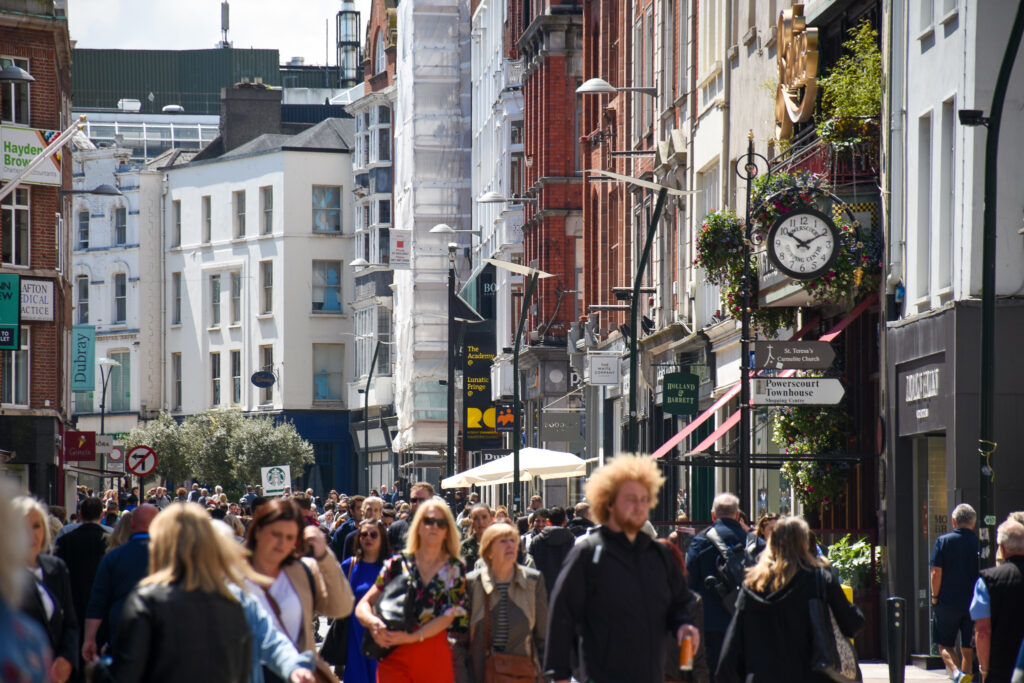 HOW EVERYTHING STARTED
"There was this market called Dandelion. It had second hand clothes and this kind of stuff. And there were buskers in that market. Also U2 played there some of their first gigs. I only heard this on the radio, though. So that's right beside Grafton Street, obviously. Culture of music in this area was rich. Traditional Irish music had a revival in the 70s", explains Merry. After getting more famous, also for busking, the street was pedestrianised in 1983. That was the early beginnings of busking on Grafton Street.
Busking has a big tradition in Ireland. It adds life and color to Dublin's streets, but of course there is also a downside to busking. When it comes to the inconvenience it causes to locals and business owners due to loud music and traffic. Since the buskers started amplifiers, the amount of noise produced by musicians has significantly increased, which has had an impact on both city inhabitants and businesses. Because performances can now be heard at higher decibel levels, they now more closely resemble concerts. If a well-known musician were to perform on a busy afternoon, the entire street might come to a complete stop. It is for this reason that in 2015 Dublin City Council brought in Street Performers Bye-Laws controlling the volume allowed as well as a permit system to keep track of who is performing. "First there were a great resistance from the artists. But now almost all are respecting this rules."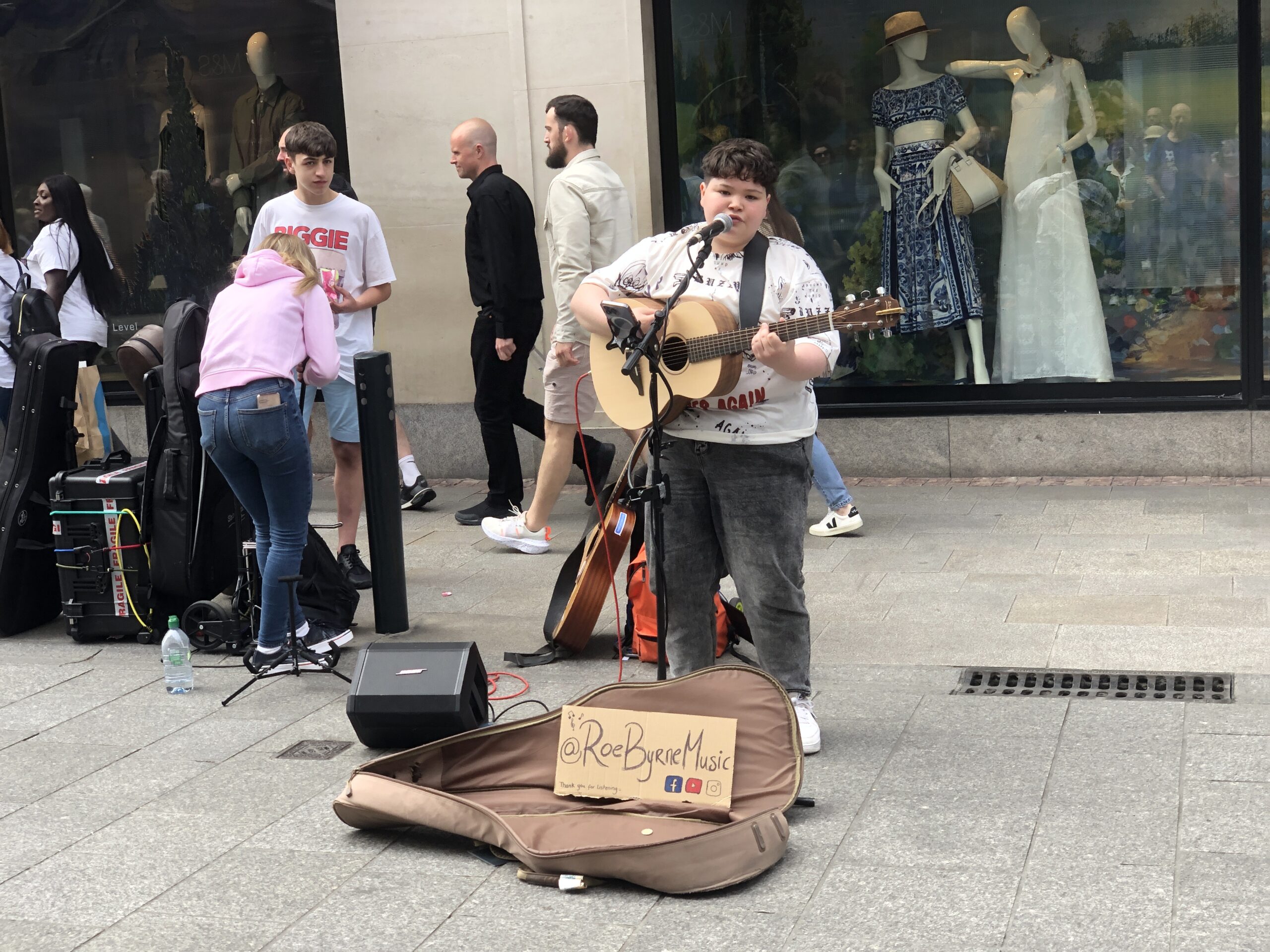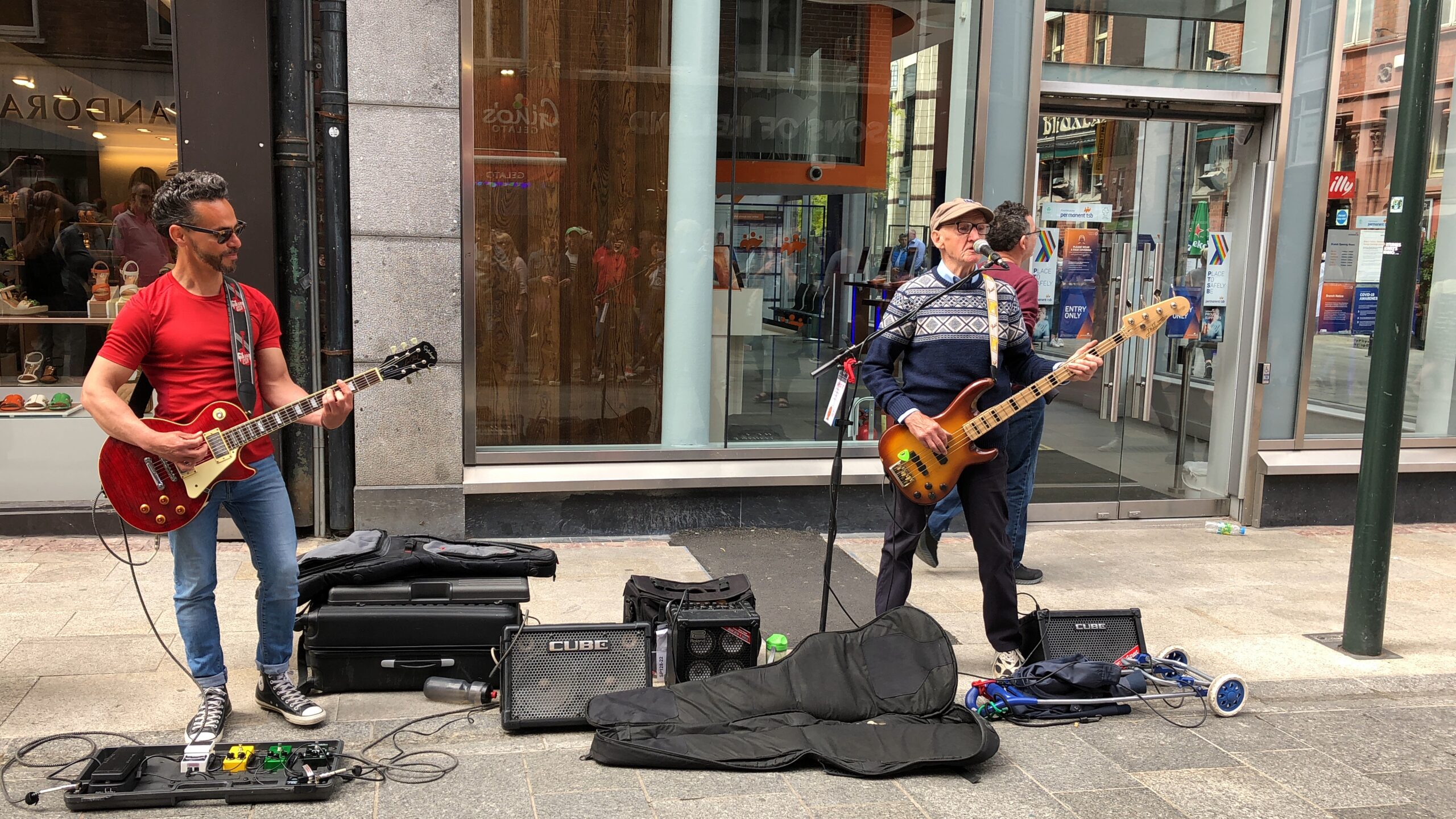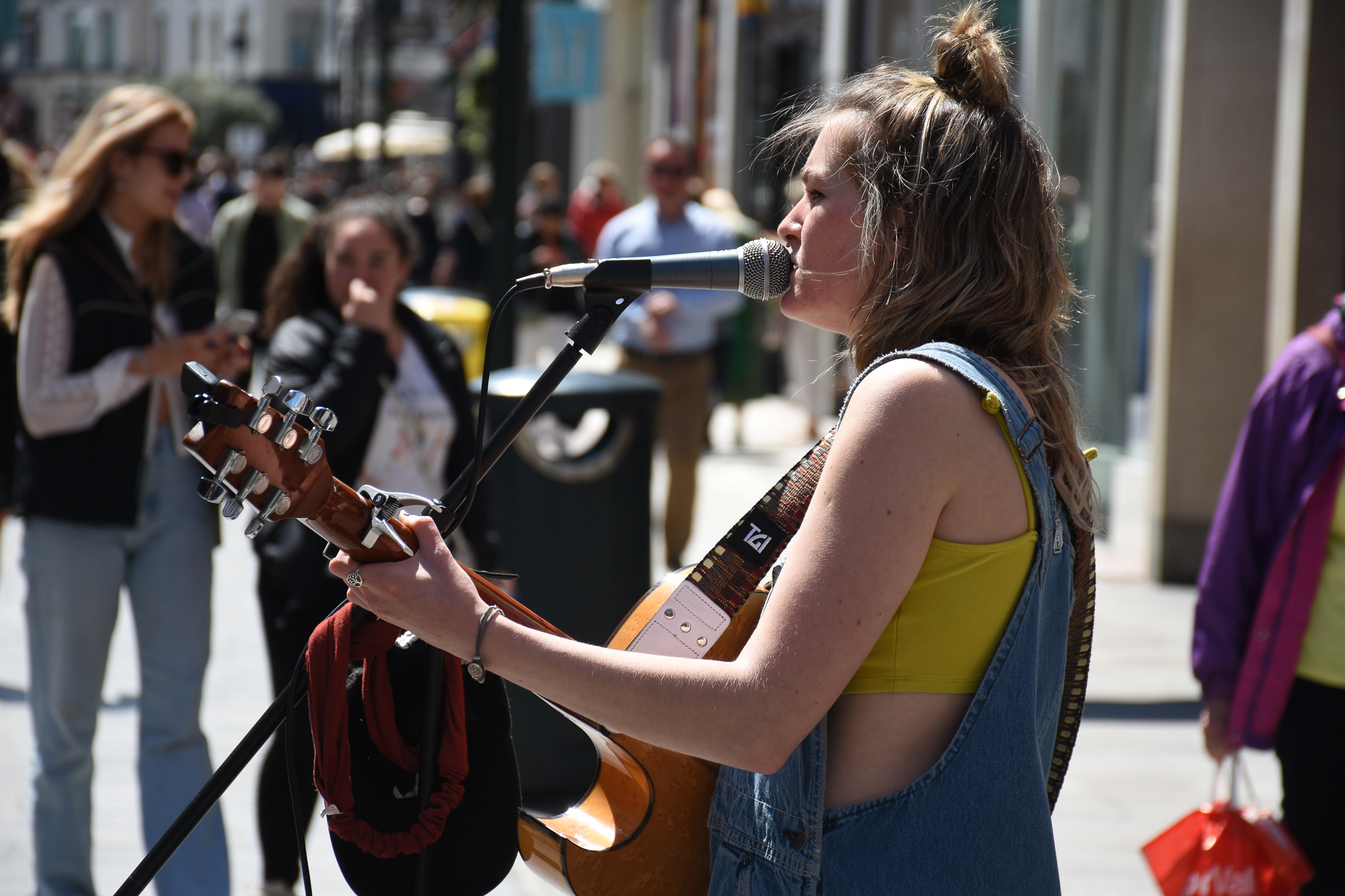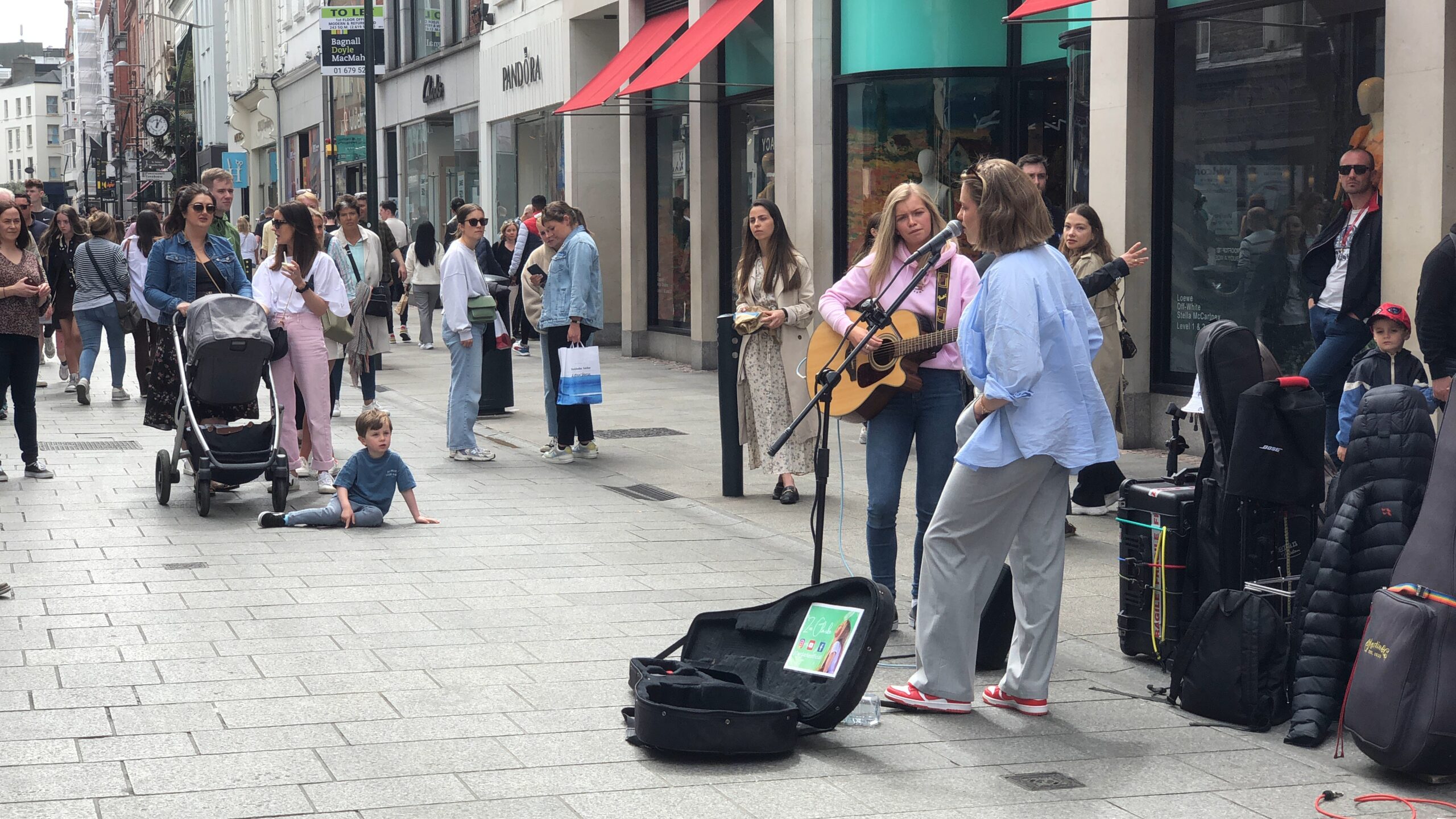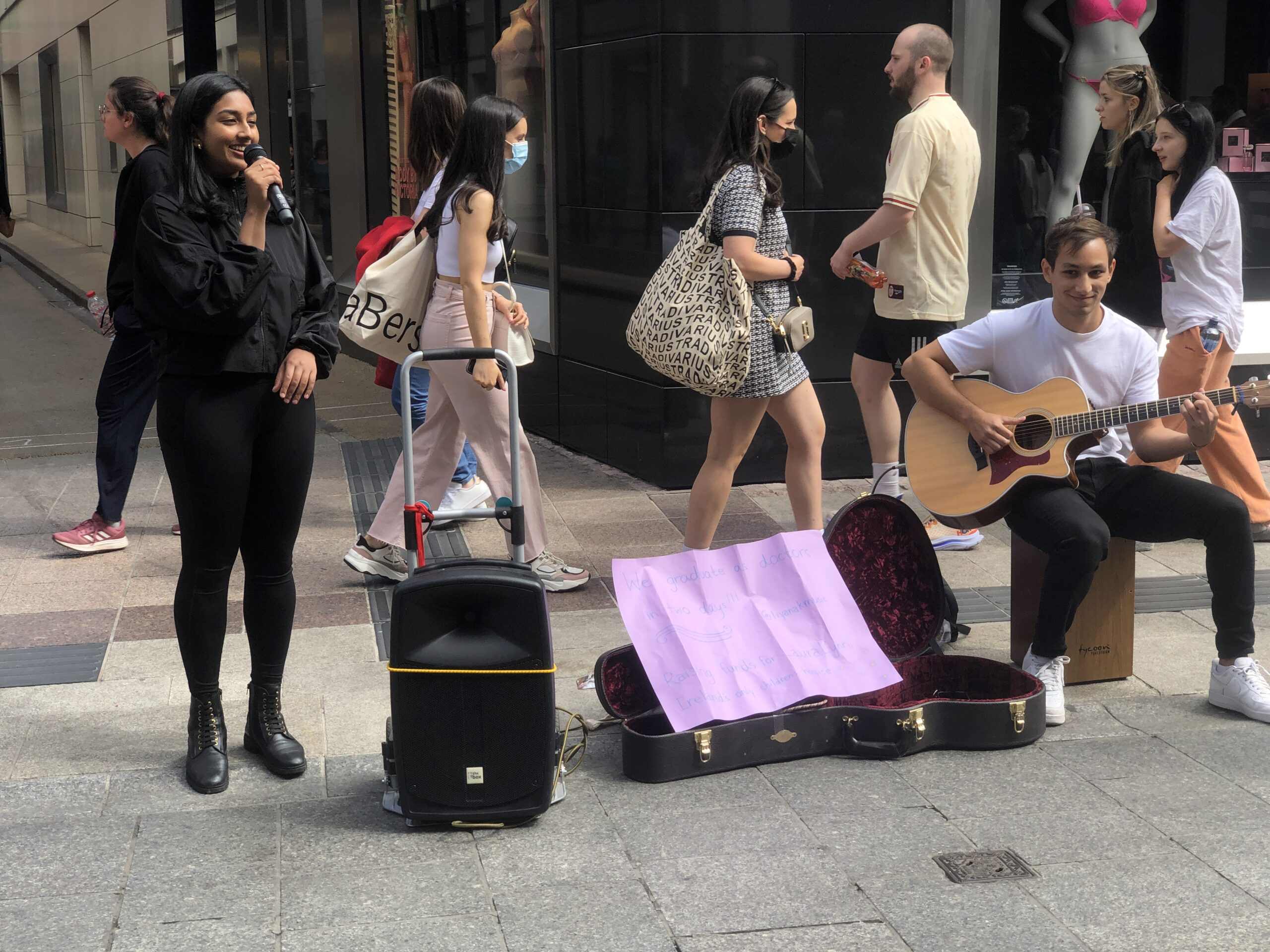 To be allowed to busk in Dublin you need to have a permit which costs 90 euros a year if you want to play with amplification. In regard of age or instruments there are no specific restrictions. "If you want to come with your whole band with a set of drums, a cello and a piano you can. If you are more than five people, you just have to stay the band area on top of Grafton street because there you got space and everyone can still pass", says Merry.
Lara Belle is one of the 379 current buskers in Dublin. "I started busking because I didn't like to be told on what I have to do in other jobs. So I decided to be my own boss and do something I enjoy.", says Lara. It's her voice, a guitar and an amplifier that make people stop for a while and listen to her music. "The music style changed throughout the last years, now it's mostly people with acoustic guitar. There definitely is not as much diversity", says Karl.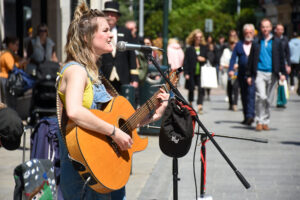 Every hour the artist has to leave his spot. At least 100 meters away, they are allowed to play again – if there is still a spot. On busy days, especially on Saturdays and Sundays during somewhere it could be that they have to queue a long time to get a spot. These days are the busiest, so probably also good for the tips.
"It can be anything between 10 euros, sometimes it's 100 euros a day – you just have to have luck", says Lara Belle.
[embed]http://youtu.be/p6ggSi7EMo8[/embed]