In recent years the view on street art and murals has changed. Many now view street art as enriching the city and as something to be celebrated. Dublin, as many other cities, has its fair share of street art, but a battle has been growing under the surface for some time. The art collective Subset wants to change the application process of public art in Dublin, which has led to threats of legal action by Dublin City Council.
Subset, the Dublin based art collective, has been painting mostly unauthorized murals all over Dublin, but with the permission of the building owner. That's not very unusual in itself, but for Subset this has led to Dublin city prosecuting them. However, the court case that was supposed to take place in mid-June was dropped by the council before the hearing, but further legal action may be taken in the future.
Subset believes Dublin City Council is trying to make an example out of them.
"There isn't anyone else challenging them in the way that we are, or publicly communicating that we're challenging them in the way that we are. So, it's a situation where they probably feel aggrieved and that we've made too much noise and now we need to be put in our place and shown to be wrong" a spokesperson for Subset says, who wishes to stay anonymous.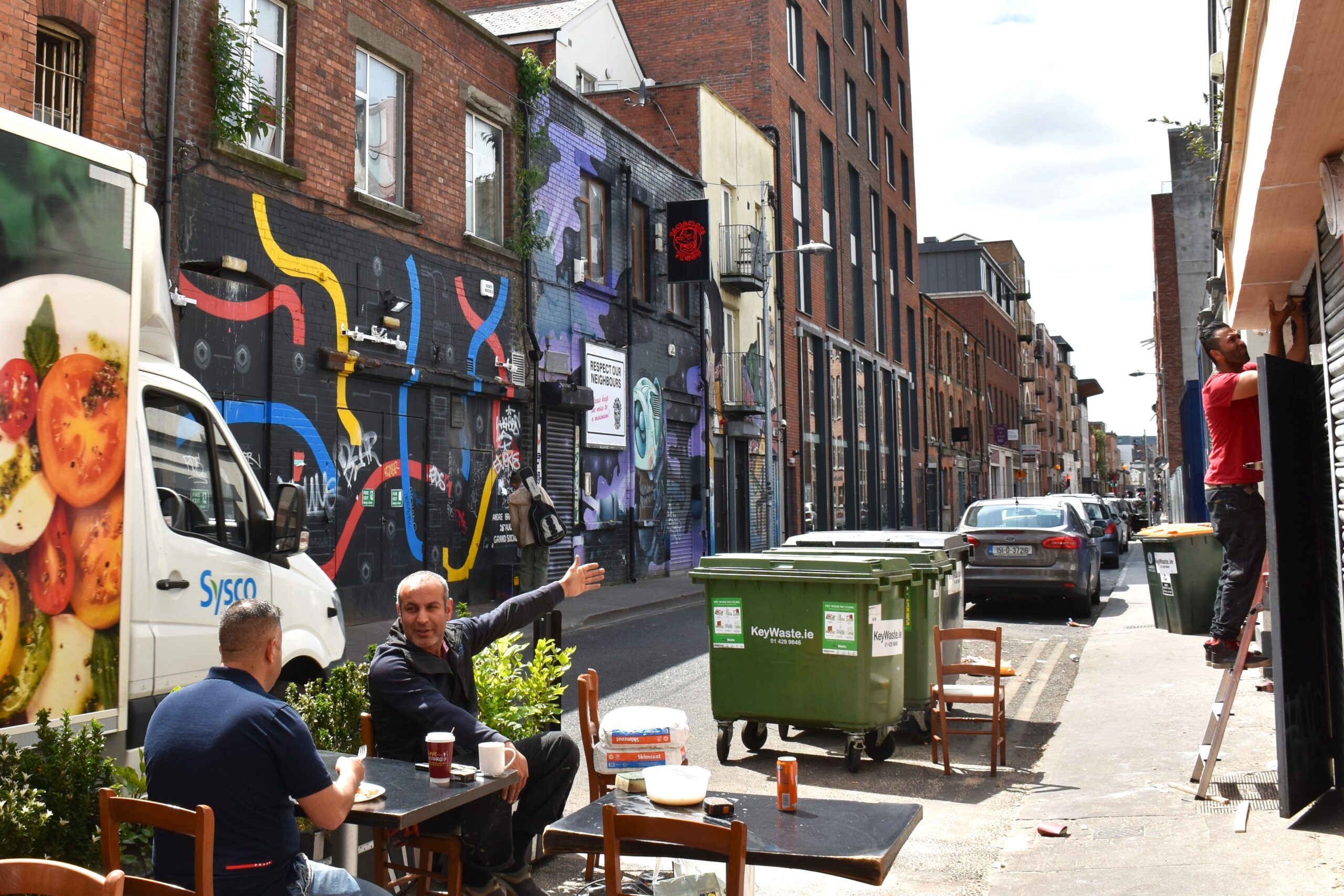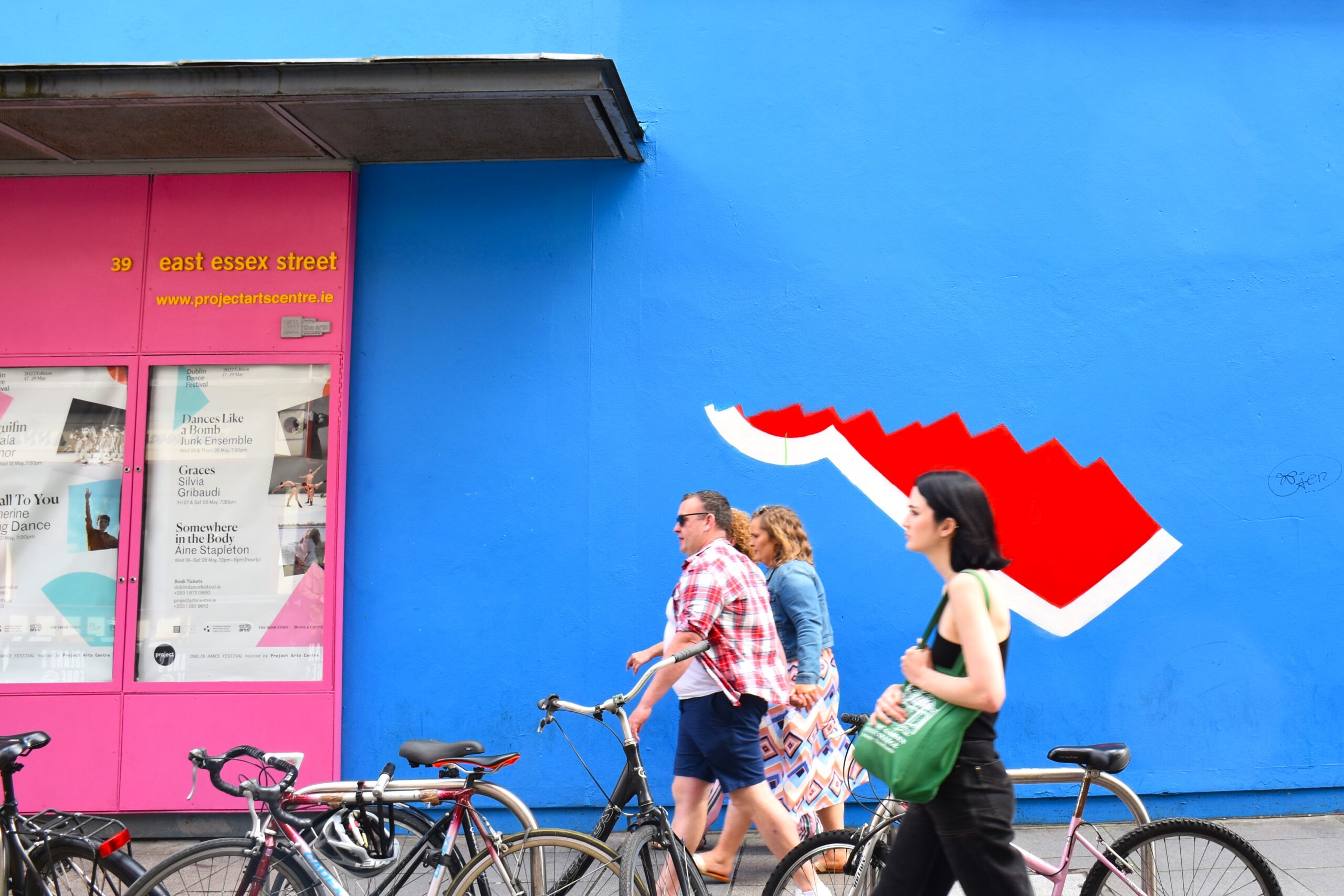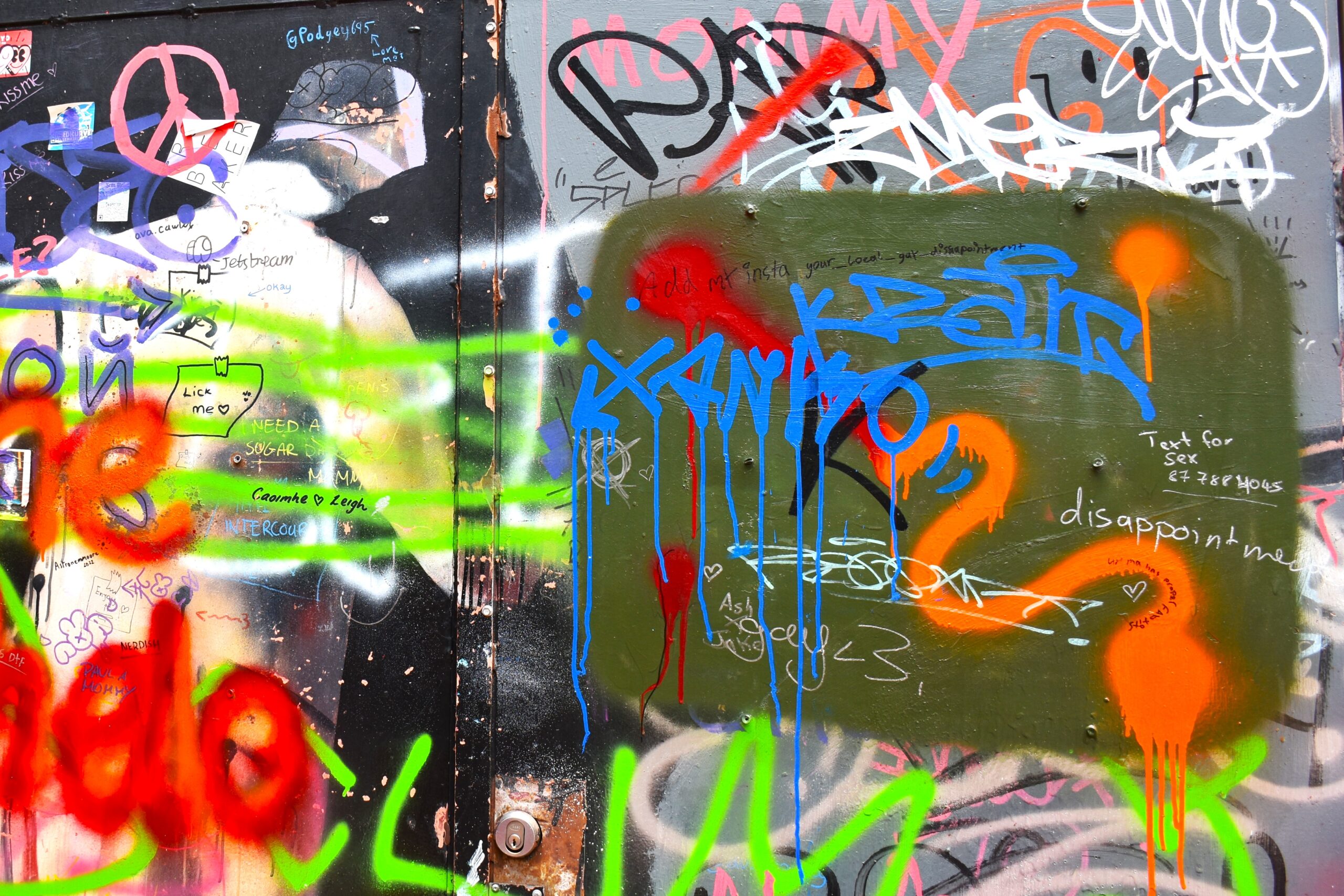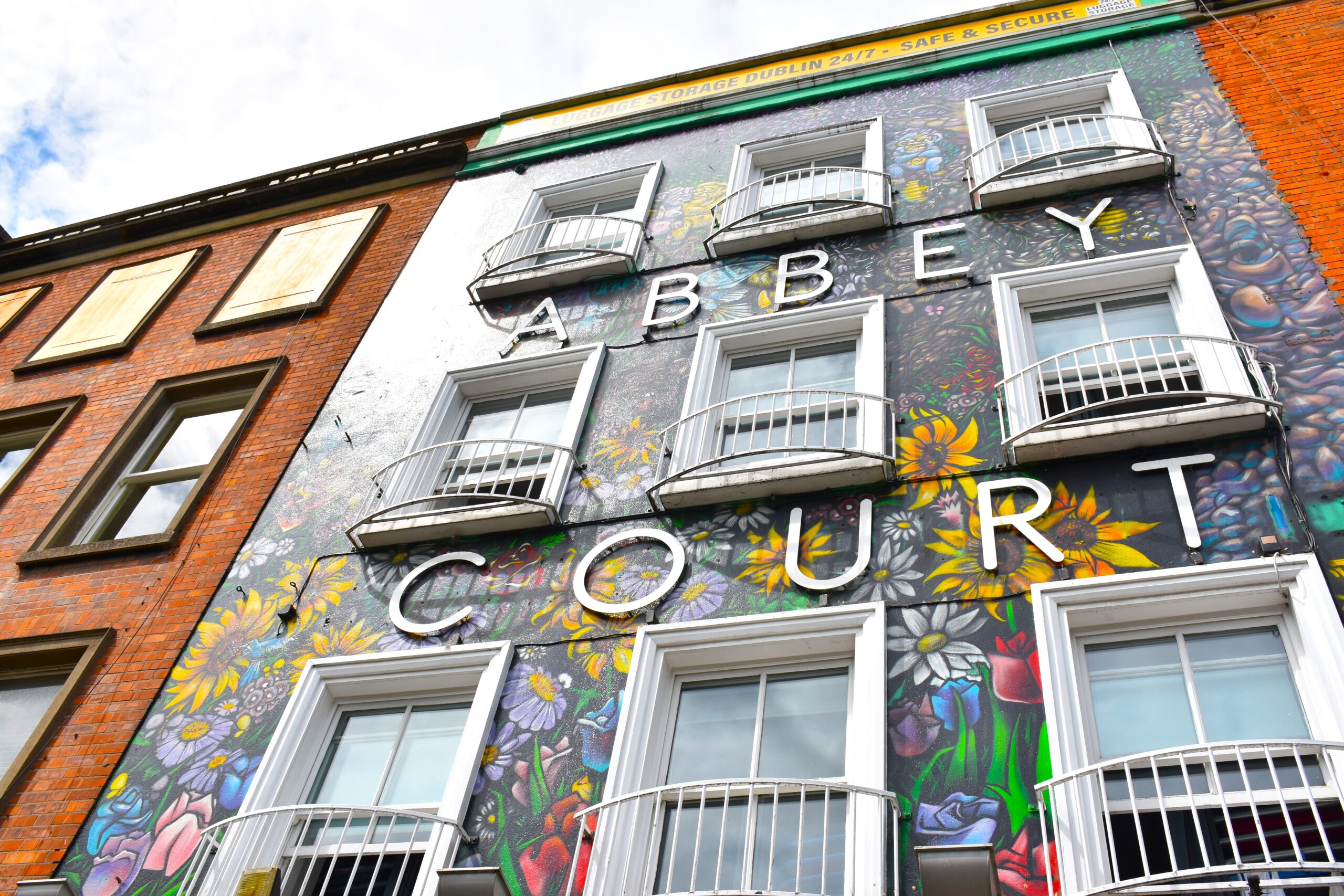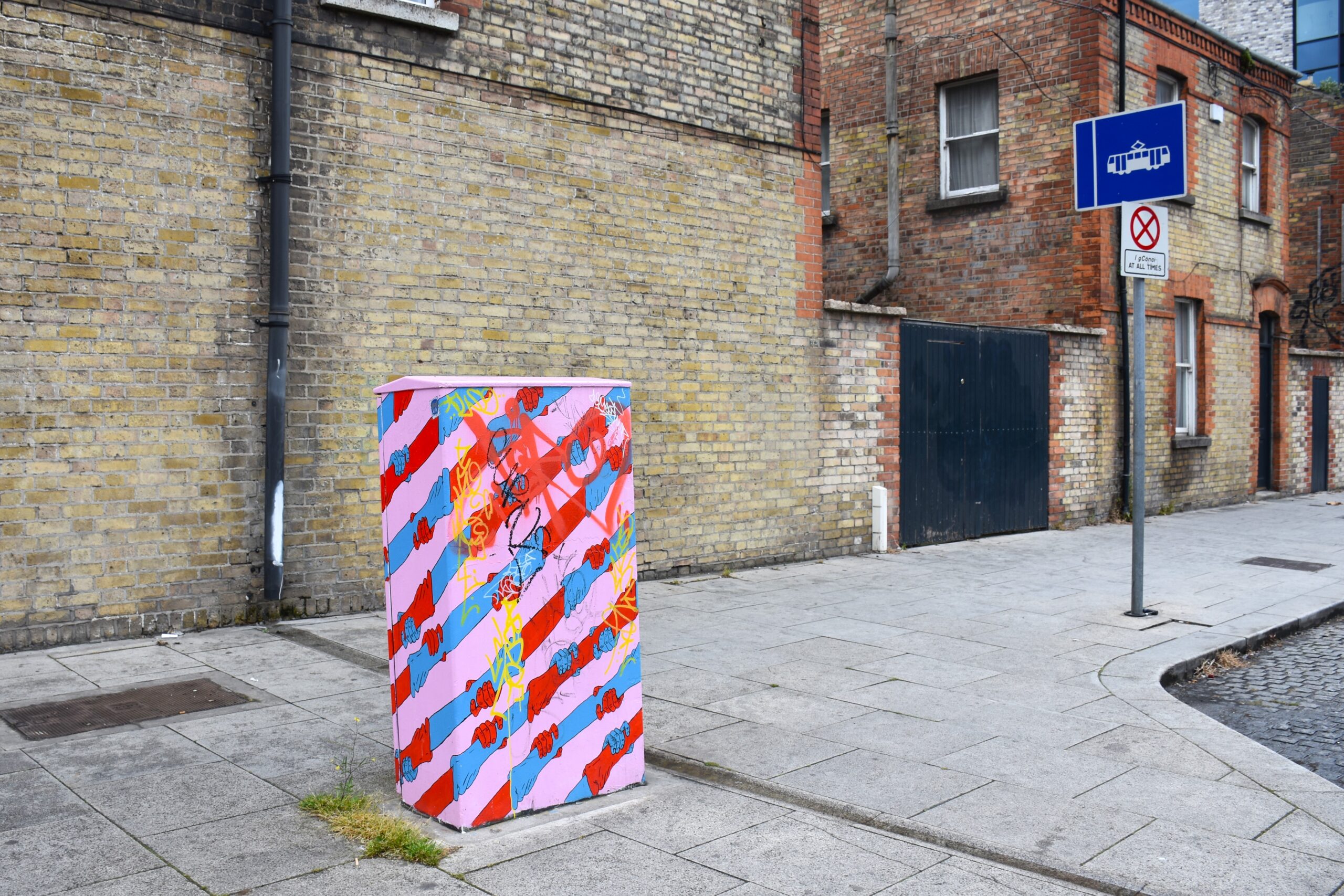 A long process
Subset argues that the process of applying to make public art in Ireland is long and costly. Murals fall under the Planning and Development Act 2000. There is two ways you can get the planning permission: by applying for planning permission with the permission of the building owner or by being commissioned by Dublin City Council themselves. Per year about x murals are approved by the Council.
Subset argues that the process is too long and costly. The costs vary based on how big the area painted is, which is x euros per square meter. The process also takes time.
"It takes anywhere from three to six months or longer. For example, we were involved in a project where a planning application was made for our artwork. We didn't make it, but the building owner made it, and it took like 13 months."
Calls for a new model
Many cities are further ahead in the process of making painting public art accessible for everyone. In 2018 Subset made a new plan in cooperation with an architect which they presented to Dublin City Council. The plan is comparable to Sydney, where an artist can paint a wall simply with the permission of the building owner if the motif isn't offensive.
"They told us there is nothing they could do in respect of changing the legislation that we would need to speak with ministers. So, we spoke with ministers and then they told us there's nothing that they could do. So, we spoke at our Presidents office. And they basically ignored us."
This inspired Subset to create Grey Area Project as a peaceful protest, and to raise money for homelessness, in cooperation with other street artists. 160 murals were painted all over the city and the project culminated in 45 murals being painted in an old shopping centre.
"We said: if you won't engage with the painting of murals and you won't try to find a resolution, they don't believe a resolution needs to be found though and we do. They don't come, but we said 'well then we're going to paint a load of murals all over the city, raise money for homelessness by doing so, and showcase the Irish public how great having murals in the city is."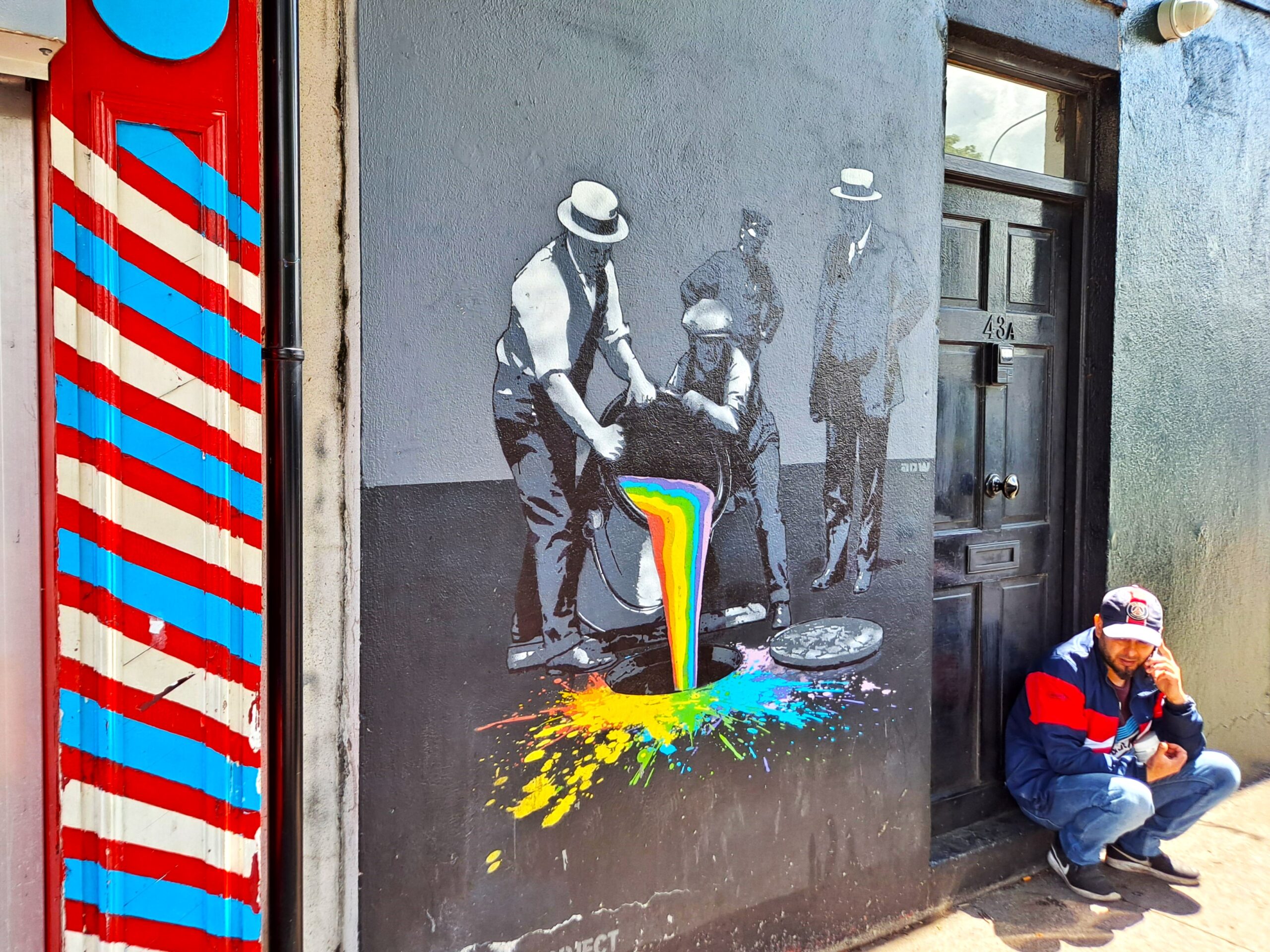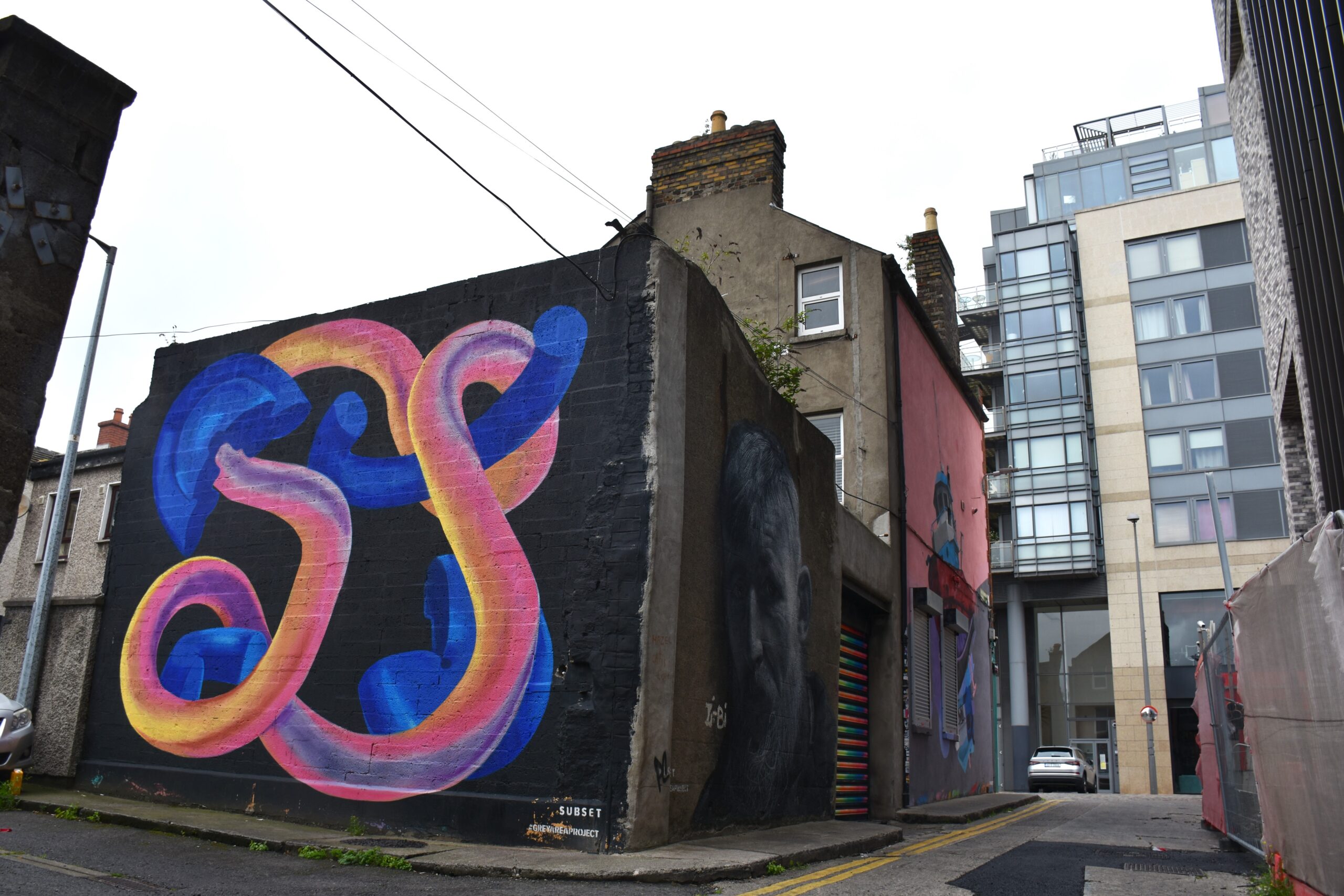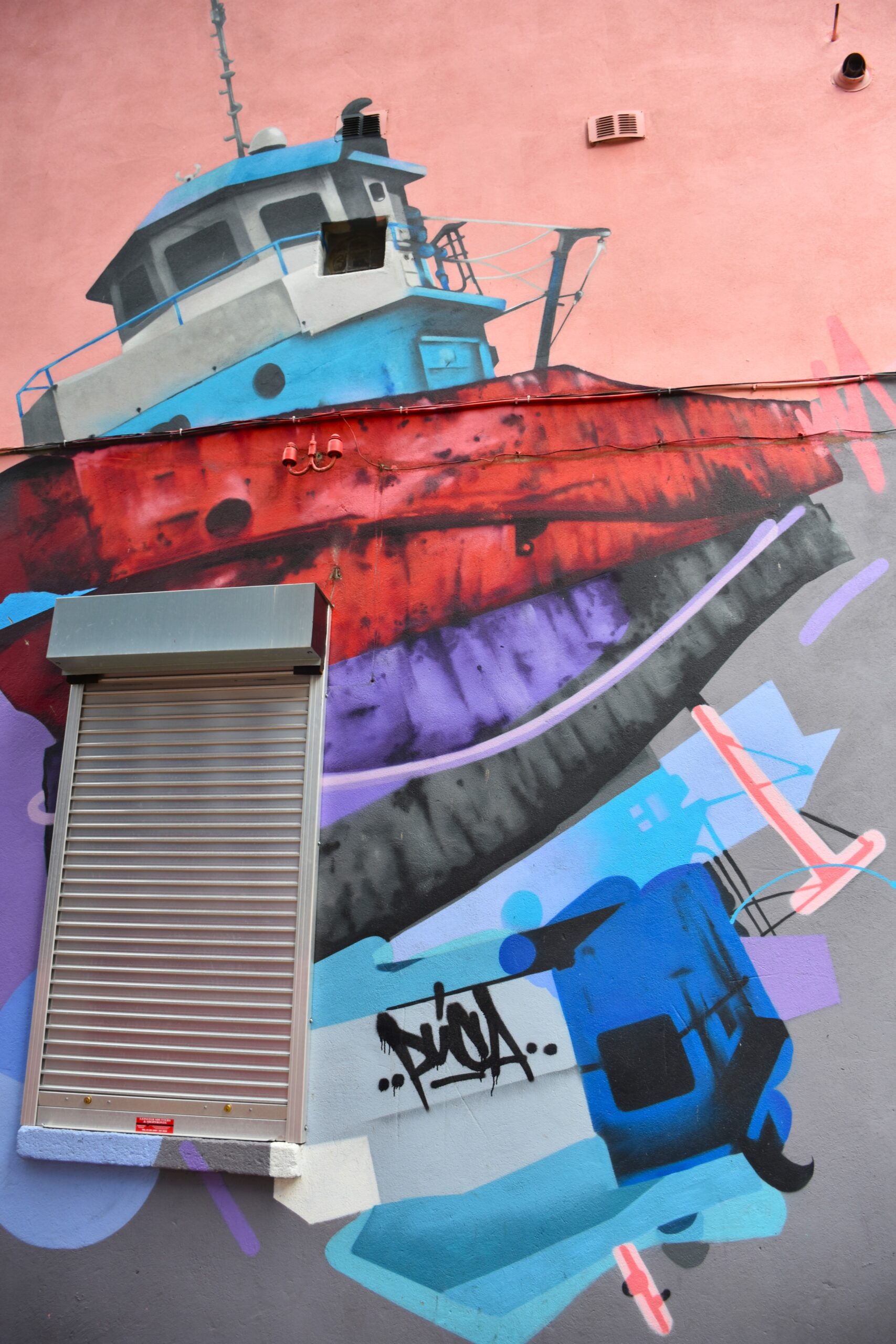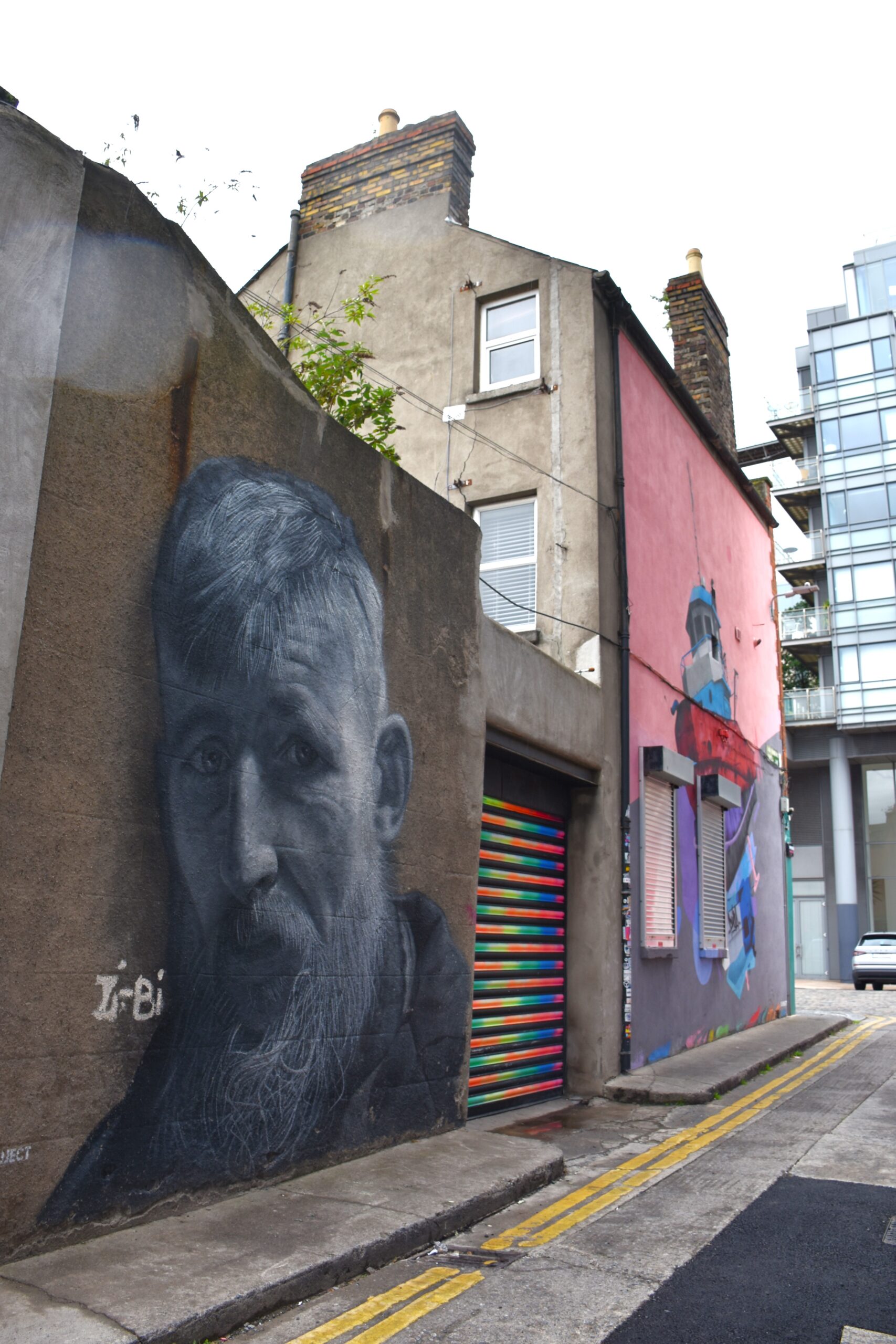 The court case that was dropped
On the 16th of June Subset was supposed to be in the district court over three murals: a mural called Horseboy celebrating the traditional horse fair in Smithfield, a mural of Sir David Attenborough painted for his 93rd birthday and the mural Think and Wonder which was painted to raise awareness for mental health.
Just days before the hearing Dublin City Council dropped the case. Subset fears this is not the end, and that Dublin City Council might take them to the higher court, the Circuit Court. Dublin City Council did not want to comment but confirms by email that they are considering further legal proceedings.
"There are further legal proceedings being considered relating to murals painted in the public realm within the city. Therefore, Dublin City Council will be making no further comment on these matters at this point in time as to do so may prejudice ongoing and future legal proceedings relating to this subject matter"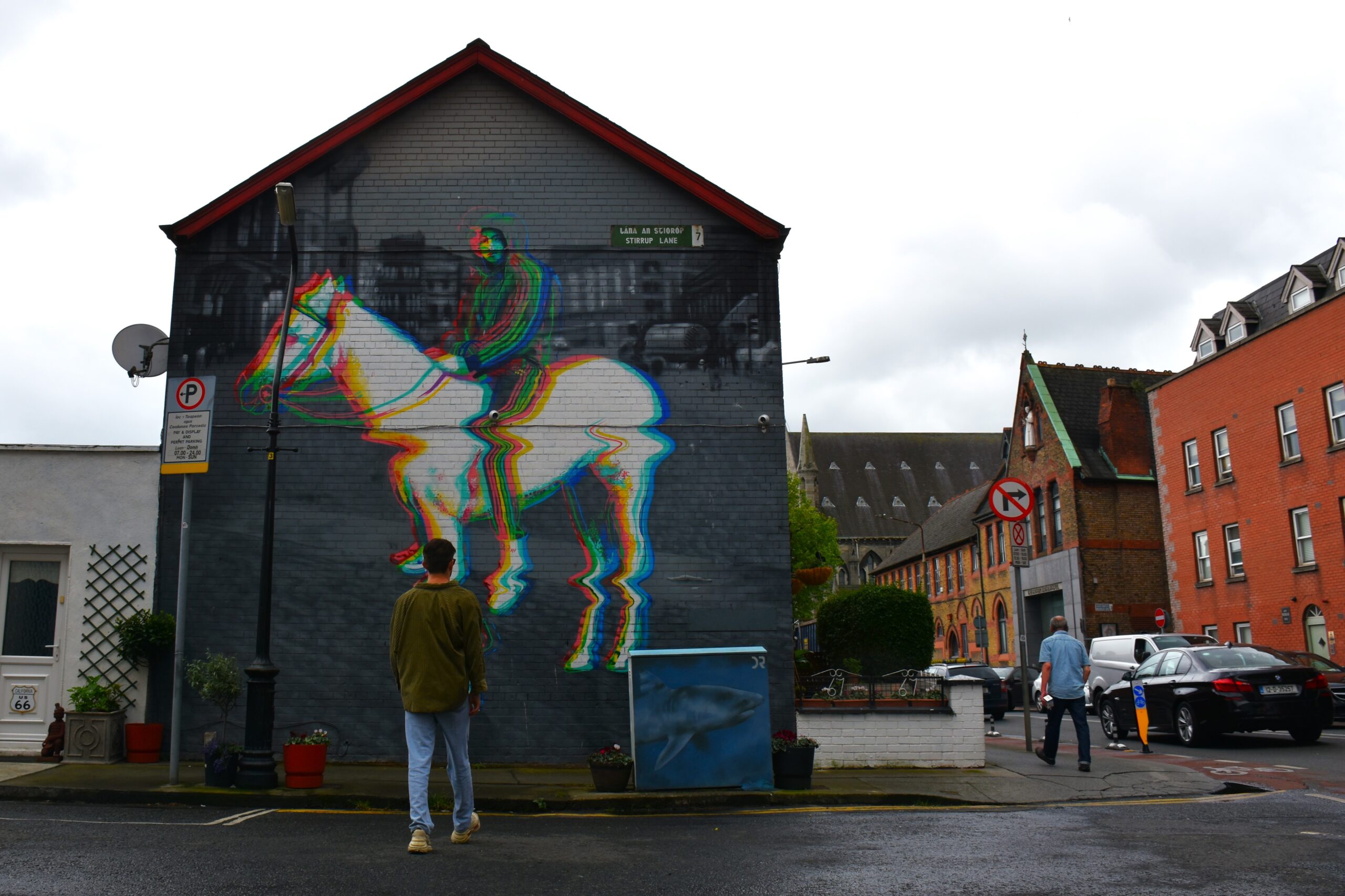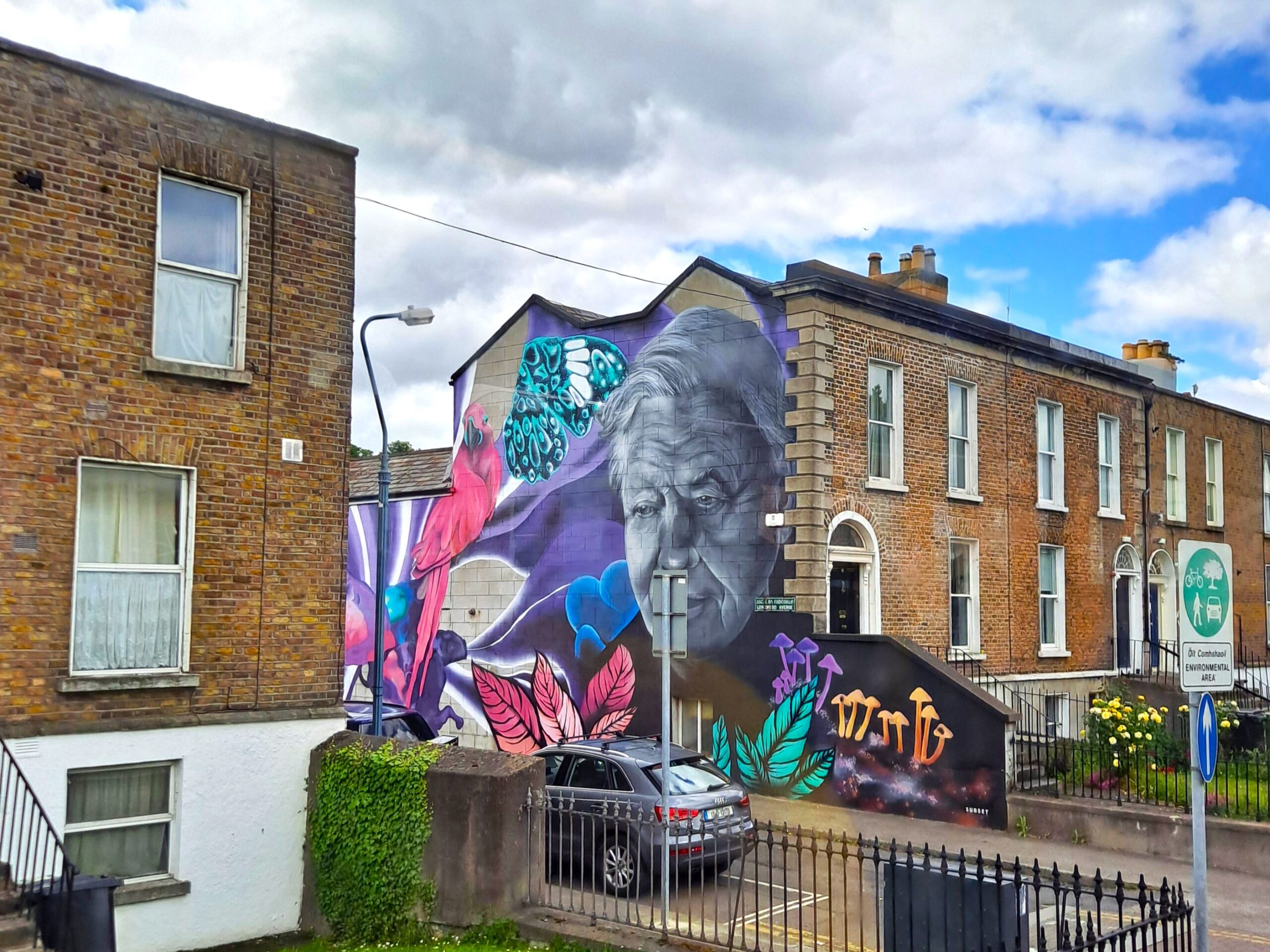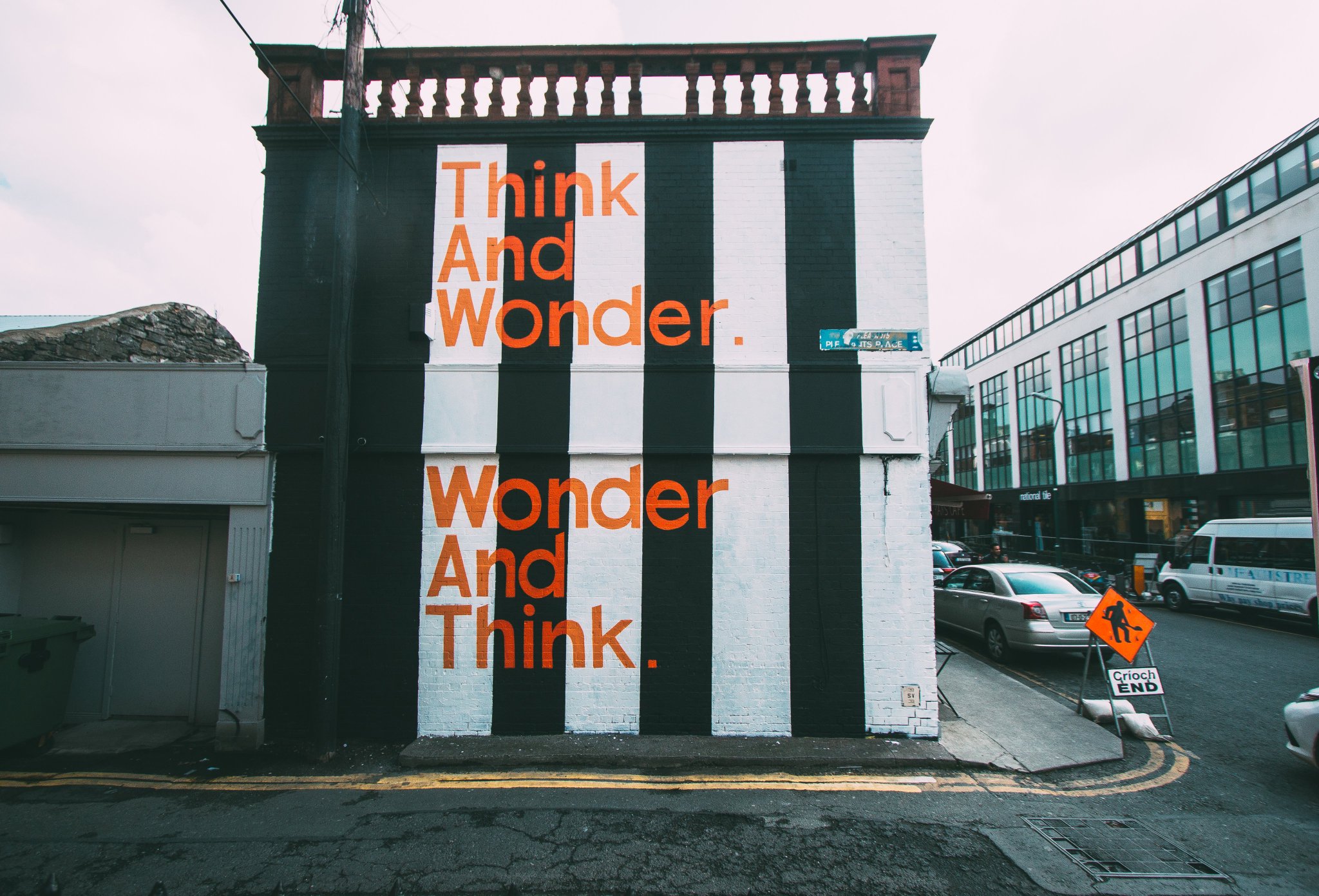 Subset point out that the City Council in many ways are positive to public art as well.
"A lot of people who work within Dublin City Council, who are big supporters of public artwork, are motivated by having more public artwork. But the system or the legislation, which they operate within, is quite old, not fit for purpose, as far as we're concerned. It's prohibitive. So again, it's not the City Council per say; it's the system."
Painting over murals
On Aungier Street a grey wall can be spotted. A peek of green on the top of the wall is still visible. Under the layer of grey paint, the mural The Grace is buried. The mural, depicting Grace O'Malley, the 16th century pirate queen of Ireland, is designed by artist Kathrina Rupit, also known as KinMx, in cooperation with Subset. As the legal proceedings became public, the landlord of the building became concerned with the threat of high court auction, so Subset decided to paint over the mural.
"It was a big shame. A lot of work went into that for a lot of people" says Subset.
"Who owns this wall: is it the owner or is it the council?"

KinMx
Kathrina Rupit agrees and is also of the opinion that the process of painting authorized murals in Ireland is too complicated and does not support free artistic expression.
"If you allow artists to be themselves, then you create those folks that represent an era of society. But when too many rules are applied to the artist and the artist needs to be under a criterion that is established by somebody else. If I go and I make a job from the council, and I'm not against the council commissioning walls, I think it's great; but then you don't allow the artists to express their voice."
Rupit feels it's a special time for street art in Ireland now.
"Other countries have already adapted this art form. They're already have certain rules, regulations, freedoms, etcetera. And I think this is the moment where all of this has been put into the public eye and now, we're going to decide is who is in the right. Who owns this wall: is it the owner or is it the council?"